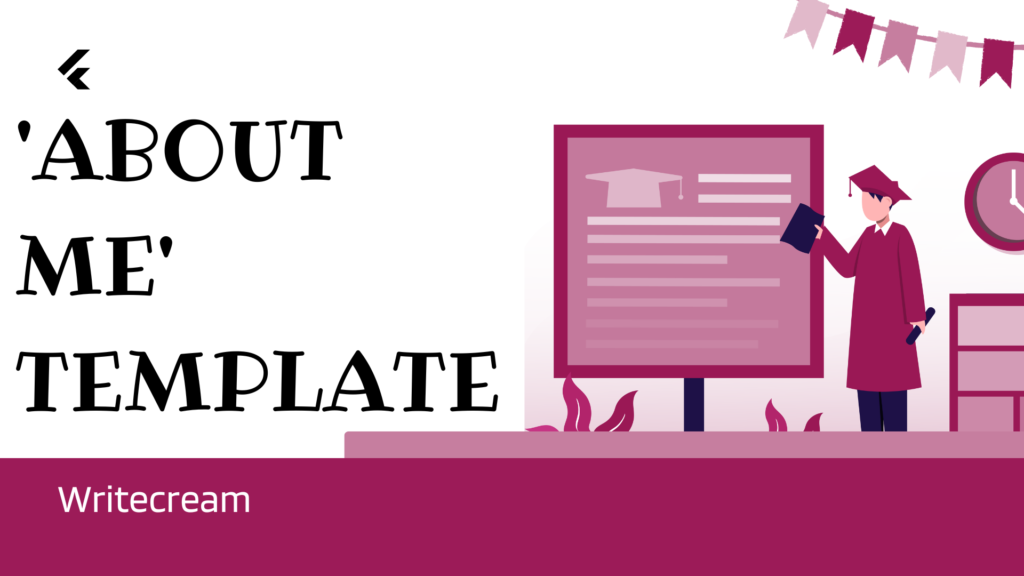 While saying "we are all selling different parts of our bodies" (Peaky Blinder fans, I got you!) might sound crass, that is pretty much what we do online as well as offline right? When the interviewer asks "tell us about yourself," you make sure to tell them your better parts which will be relatively more lucrative for them; or when you open a blog or a brand selling a product and they try to convince you how they are different than the rest in the game, they are also selling themselves right? And why not? It will, after all, get you profit and possibly expand your horizons. This process of selling your brand or your journey in a way that makes a long-lasting impact is pretty much what an 'about us' template would help you do. Before I get ahead of myself, here's what an 'about me' template means:
The 'About Me' or 'About Us page on a blog or website is one which tells the reader about the brand or the team running it, or the founders. It is usually a well-articulated story which should be extremely convincing and reflective of the brand or the person's values and ethos. One of the most crucial elements of any online portfolio, website, or blog is an "about me" page. Prospective employers, potential clients, website users, and other professional and interpersonal contacts can discover more about you and what you do by visiting this page. Additionally, it's a great tool for building your professional brand.
In essence, first impressions count for a lot, which is why it's crucial to have a strong "About Me" page that represents you and your company well. Customers and employers will probably read the "About Me" section of your website first, so it needs to grab their attention and compel them to stay reading to learn more about your business. You can begin by keeping in mind that your 'About Me' page should precisely and clearly convey these points without fail: your introduction to acquaint them (basically, who you are), your work (what you do), your journey (where you started from and how you reached where you are today), your goals (what you seek to achieve next). While it looks pretty easy to write an 'about me' page (surely I know how to talk about myself, I do that all the time!), it will remain amiss if it fails to convey your message succinctly and without coming across as self-praise (still maintaining the highlights of your journey). 
A strong "about me" page will be uncomplicated and simple to read while still being intriguing and compelling. It would help if you stayed away from putting filler in your "About Me" section and only included facts about you and your company. Overly wordy "About Me" sections are more likely to tire readers and cause them to leave your page. A solid "about me" page should also build relationships with your viewers and inspire trust. Building customer trust increases brand loyalty, which increases the likelihood that customers will continue to support your company and pick you over rivals.
💡 Generate personalized emails, blog articles, product descriptions, and ads in seconds using the power of A.I
Your target audience should also be considered when writing the "About Me" page. Consider who your ideal client is and what they need or want as you write your "about me" page. This will give you a better notion of what to write about and how to present it. Your "About Me" page, for instance, will sound very different if your target audience is financial professionals rather than college students. However, the information on your "About Me" page needs to be engaging and enticing regardless of who your target audience is. Keep in mind that this will be your readers' initial introduction to your company, so it must immediately grab their interest. You can be a little friendlier, and more conversational on your "About Me" page since this makes you seem more relatable.
There are so many different approaches you can take to expressing your company's narrative that it can be difficult to design one all-inclusive template for your About page. But the good news is that we have some tried, tested and well-researched points to help you structure your 'About Me' page and skip the hassle! Your 'about me' points should cover the following points:
One of the most crucial sections of your "About Me" page is unquestionably the opening. Your opening should grab the attention of your audience right away, but it shouldn't be overly drawn out or complicated. For an introduction, two or three short sentences should be adequate. Your introduction should include information about who you are, your most important qualities, and what you can contribute.
Objective declaration/ mission statement
Your mission statement is a brief phrase that sums up your main objectives. Straightforward but memorable, a good mission statement will leave readers thinking about your company long after they've left your website. Your company's mission statement ought to outline its aims, values, and purpose.
You'll have a better chance to describe how you got to where you are today in your tale. Given the chance to establish a more meaningful connection with your visitors, this section of your "About Me" page should be more meaningful. Your consumers will certainly feel more connected to you if they are aware of your background and whatever difficulties you have faced.
Your area of expertise or competitive edge
You have the chance to describe how you set yourself apart from the competition in this section. This is where you'll describe how your company stands out from the competition and what you're specifically bringing to the table. Details about your past, prior experiences, significant qualifications, or anything else that gives you leverage over the competition might be included in this. Customers want to know why they should choose you and now is your chance to provide that information.
Recognition and felicitations:
Include some good feedback or honors that you've won so that potential clients or employers would truly believe what you're saying. Your credibility will grow; as a result, giving your readers more reason to put their trust in you. You could include any honors you've received or specific facts about your job.
The value that you bring to the table:
Last but not least, you should explain to your readers what benefits doing business with you will provide. The conclusion of your "About Me" page should be distinctive and inspire readers to learn more about your company as this is the final piece. In order to establish a connection with your readers, you might utilise this section to reveal more about your personality.
It is essential for your business to include an "About Me" page on your website so that you may make a good first impression and develop close relationships with your visitors. An "About Me" page should describe who you are, what you stand for, how you got here, and why you value the product or service you are selling.
If creating an "About Me" page appears difficult, you can get assistance from this "About Us" template!