Cold emails are introduction emails sent to someone you don't know in order to establish a business or networking relationship. Cold emailing isn't simply for sales; it may be used in a variety of ways, including:
• When you wish to contact your ideal firm through email
• When you wish to introduce someone through your network
• When you're looking to broaden your network,
💡 Generate personalized emails, blog articles, product descriptions, and ads in seconds using the power of A.I
• When you're ready to schedule an informative interview
• When you need to contact someone you don't know or have a connection with, or when you want to express gratitude following an interview
• When you want to follow up on a cold email that has gone unanswered
• When you notify a recruiter that you have applied for a job.
Why should you Write A Cold Email?
Instead of calling your prospect, send a cold email. Calling someone on the phone is often recommended as the best way to establish a personal connection, but cold emailing may be just as successful, if not more so, in today's corporate environment for a variety of reasons:
It is considerate of the recipient's time. Unlike a phone conversation, an email does not disrupt anyone's meetings or workflow.
Sending an email not only makes your communication less bothersome, but it also informs the receiver that you don't anticipate a response right away. They can read and respond whenever they choose. It's more likely to be received by the intended receiver.
Busy workers can check their email inboxes far more readily on their laptops or phones than they can pick up a phone call or listen to a voicemail. Plus, an email in their inbox serves as a more effective reminder than a voicemail to react to you.
It helps you to double-check that you conveyed your message clearly. Instead of praying you remembered to include everything in your voicemail, writing an email allows you to take your time to write an effective and suitable message. You may also upload your résumé and add links to examples of your work, which is always useful. It creates a more long-term record.
The receiver may easily search for your email if they wish to revisit your message or locate your contact details or CV. Yes, an email can be erased, but it has a lot better chance of surviving than a voicemail, and it's also easier to locate. This is especially useful if they have an opening that you might be a good fit for down the line.
You can follow up in a more courteous manner. It's fairly uncommon for you to need to follow up on a cold email. People are busy, and it's easy to let a message slide through the cracks, even if the receiver intended to react. It's simpler to follow up in a courteous manner with an email than it is to phone someone numerous times. Even if you're persistent, you're letting them know that you value their time.
Advantages of Sending Cold Email for a Job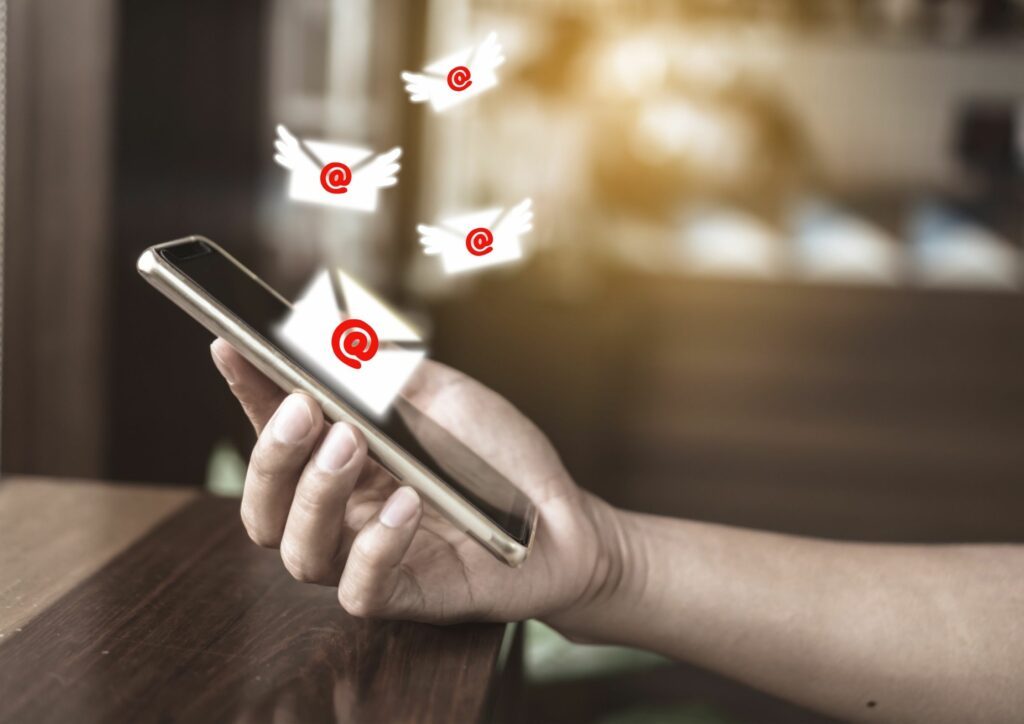 Because technology and convenience are crucial, cold emailing may be one of the greatest ways to contact people for your dream job.
Some of the advantages of sending cold emails are listed below:
• They arrive in an inbox that is regularly checked by people. The majority of professionals check their email inbox many times each day. Rather than listening to a voicemail message, people are more likely to read your email.
• They are tenacious. You may send follow-up emails in addition to your cold email.
• They are not intrusive in any way. Cold emails are non-intrusive and might give the impression that the possible employer has the freedom to react how and when they want.
• It's simple and quick to respond. Your cold email recipients will be able to respond fast and simply.
How to Compose a Job Application Cold Email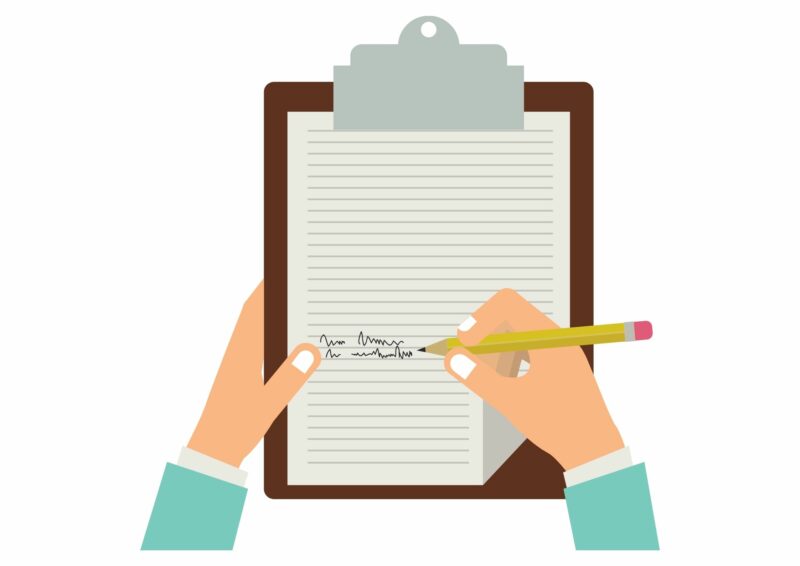 Here are some guidelines for writing a cold email seeking a job:
1. Find the proper individual for the job:
You would want your email to get in the mailbox of someone who is involved in the company's hiring process in some way. Begin by going through a thorough job search and the company's website for a staff directory page. This is frequently listed as follows in the "About Us" section: "Meet The Team, Who We Are, Our Leadership," or any other version of these terms will suffice.
You're looking for someone with the title of Human Resources or the head of the department where you want to work. If you're searching for someone with a Human Resources or Hiring Manager title at a startup, you're probably going to be disappointed. In such scenario, you'll want to hire someone with a background in operations and/or administration. LinkedIn is also a useful tool for finding the appropriate person and grabbing that job opportunity.
Select "See all X workers on LinkedIn" after searching for the firm name. Again, you're seeking for individuals that have Human Resources as a job title or the department's manager. To put a face to a name, use LinkedIn to cross-reference the name you discovered on the corporate website.
Learn more about their job at the organisation and their hobbies if they are active on LinkedIn.
2. Get their Email Address:
In an ideal world, the email address would be available on the company's website. If it isn't on the website, google their complete name and the name of the firm. You could find an email in the top few hits if you scan through the top hits. You may also locate them on LinkedIn and connect with them if you have a mutual connection or premium membership.
If you're not sure, try guessing the email address. The most frequent email formats I've encountered throughout the years are shown below:
Mathew@company.com (first name only)
MPerry@company.com (first initial, last name)
MathewPerry@company.com (first name.last name)
MathewPerry@company.com (first name last name)
*We are trying to email MathewPerryat Career Coach Company
3. Create a Subject Line that is Specific to the Individual and the Culture:
Adding a little individuality to help you stand out isn't a terrible thing, as long as you don't go overboard. If you come across odd employee profiles while doing research, a more conversational email will demonstrate that you're a good match for the team without you even stating so. You may then prepare your subject line accordingly. I recommend including the person's name and a brief explanation of why you're writing cold emails.
"Hello, Sven. I'd want to share my thoughts on the Company's future marketing plan." "Can we talk about the Company's international growth over a game of ping-pong?" "Rachel, can we talk about the Company's worldwide expansion over a game of ping-pong?"
4. Address the Individual Properly:
Think about the type of firm you're contacting. A first name is ideal for a fresh start-up firm. Use a formal salutation and last name greeting if it's a huge, conventional firm. Stick to a conventional greeting, even if it's a tiny company in a traditional field (e.g., a legal firm). Also, double, treble, and quadruple verify their name's spelling. When their name is misspelt, many individuals become offended. It shows a complete lack of attention to detail. It's the first thing people see when they open the email, and it might cause them to delete it right away.
5. Begin with a Kind Hello:
First impression definitely matters and you need an amazing cold call opener to grab reader's attention.
If it's December, a short greeting for the forthcoming holidays and/or new year: "Hello [name], I hope everything is good with you and that you are looking forward to the new year!"
If you reside in a northern state and it's spring, acknowledging a pleasant or harsh winter finish might be another icebreaker.
"Hello [name], I'm relieved to have survived another harsh winter."
This is an excellent opportunity to bring up any potential links. Mention the recruiting manager's name if you received it from a former employee.
"Hello [name], a former employee of [business name] forwarded your name and email to me."
6. Build a Connection:
Using information from the company website and LinkedIn, make a relationship with someone based on anything other than their job title.
Perhaps you attended the same college, 'liked' the same organisation on LinkedIn, or formerly worked for the same firm. Make a point of relating your passion to theirs.
"Hello, [name], I hope all is well with you and that your new year is off to a fantastic start. I was looking into [business name] and noticed you attended the University of Florida as well – go gators!"
7. Get to the Point:
After your welcome and introduction, get to the subject of why you're contacting them. Address the role if you're writing in response to a job advertising you read. If you're applying for a broad job opening at the firm, state so and explain how your abilities may be applied to a variety of positions. Your email should be brief and to-the-point. To make it simpler to read, keep the email to 250 words and space your phrases into tiny paragraphs. A single block of 250 words might be overpowering, causing the recipient to delete your email without reading it.
8. Be Precise:
Why are you interested in this firm and this position specifically? Are you thinking about changing careers? Are you searching for a full-time or part-time internship, a consulting position, or a full-time or part-time job? What is your professional history? Do you aspire to work for a big corporation? What attributes do you have that make you a good fit for this position? Don't just make a list of broad, open-ended traits like "hardworking" and "detail-oriented."
9. Make a Request:
Be specific and simple at first. Request a phone call or meet them for a cup of coffee near their workplace. Cold emailing is a direct approach to gaining someone's attention. To avoid coming out as pushy, you must be thorough and respectful. In your email, don't beg for a job outright, and don't make demands like "call me at 123-456-7890.9.
10. Make a List of your Availability and Inquire About Theirs:
Make your subject line as brief and straightforward as possible. It should be no more than ten words long. Here are a few scenarios to consider.should be no more than ten words.
Here are a few examples:
"Inquiry about [job opening] – [name] referred," if someone referred you to the recruiting manager.
You can include your experience in the subject line if it fits what they're looking for. Let's assume you're looking for a job as a social media manager and you've worked as one for four years.
"Experienced Social Media Manager seeking a position with [name of firm]" Finally, you might add "Inquiry on [job title]" in the subject line.
11. Make it Easy for the Reader to Reach you by Including your Email and Phone Number in your Signature:
If you have a strong Linkedin profile, with a clear profile photo, up-to date and correct job experience, and connections, include your Linkedin URL in your signature.
12. Create a LinkedIn Profile:
If you're sending a cold email for a job, make sure you have a professional LinkedIn page. The individual who reads your email may do a search for your name in the same manner you do. LinkedIn is a popular platform for connecting professionals. So, how do you use LinkedIn to your advantage? Make sure your profile photo is a clean shot of your face, preferably with you smiling and staring at the camera. Use keywords from the job titles you're looking for in your headline. Your employment history will be current and correct. Also, include brief summaries of your significant accomplishments under each job title.
13. Go over your Social Media Accounts:
See if there's anything you don't want the potential employer to see if they're public. If this is the case, you can either remove or archive the post. If you're reading through Instagram or Twitter and come across a post that you're not sure is acceptable, delete it. You may also choose to make your profile private. If you want to go private, make sure your biography is free of swear words and other offensive material. A platform like Instagram may provide you with the opportunity to demonstrate your ability to manage a social media profile or create artwork. Jobs like social media coordinator, graphic designer, and marketing associate could benefit from this.
14. Attach your resume:
Do not attach your résumé as a Word document; instead, attach it as a PDF. When you access a Word document on another device, it might be unintentionally altered or the format can change. Converting your resume to a PDF eliminates the possibility of human mistake. Your CV is your ticket into the office. Even if your cold email is excellent, a bad CV will ensure that you do not receive a response. Hire a resume writer or look for suggestions and samples on the internet. You can also seek help from your college career counsellor in the career centre if you are a student or graduate. Make the last review of your resume to make sure it's free of errors.
15. Proofread your Email:
Check for spelling problems, grammatical mistakes, and overused terms in your email. You want to make a good impression right away. Allowing a friend or peer to look through it might also be beneficial. It's often difficult to detect the simplest of errors after working on the same email for a long period. It would be paradoxical to claim you are a detail-oriented individual if your resume or email had spelling problems. This is your chance to demonstrate that you are a great applicant with excellent writing abilities.
16. Complete the Process:
Every one is occupied. Inboxes grow clogged, and emails get misplaced. 2 days later, follow up on your email. If you truly desire the job, don't be afraid to express your enthusiasm. On Fridays, especially if it's summer, avoid sending chilly emails. Summer Fridays are popular, especially in the Northeast, and many individuals are out of the office early or not at all. People are generally looking forward to the weekend and do not want to add to their to-do list. If you send your email on Monday, you may follow up on Wednesday and expect a response by Friday. That's it, you've got the formula – now go do some research! Remember, if you don't get a response in the worst-case situation, then what? In the best-case scenario, you get the job.
Following all these points diligently will not only increase your chances of getting an interview, but it also might act as the first step towards landing your dream job!
Sending Cold Emails For Job Inquiry: Some Pointers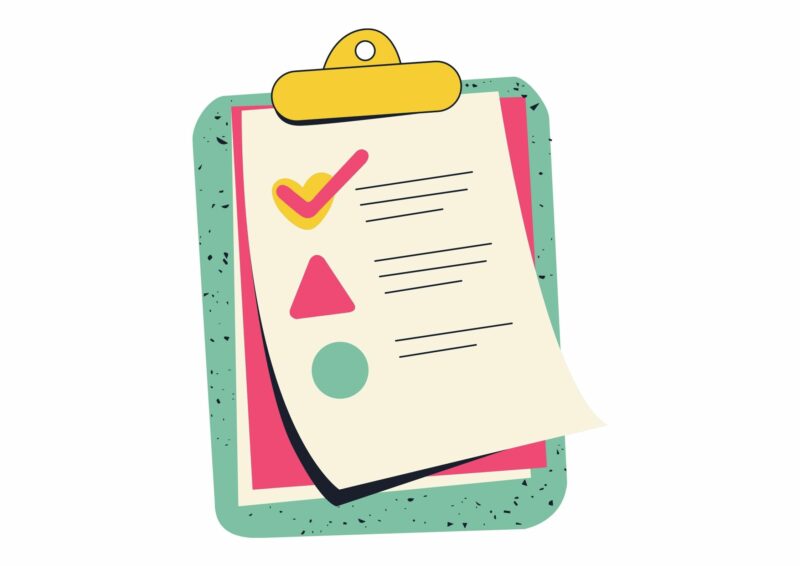 Here are some broad guidelines to help you send confident cold emails:
• Send your email at a time that is convenient for you. It's better not to send emails too late at night or too early in the morning. When the receiver sees the time stamp, they are likely to question why you are contacting them at such an odd hour. If at all feasible, send the email on a weekday around mid-morning.• Keep it brief and straightforward. Because the person you're contacting might not have time to read a long email, keep it short and clear so they can read it all and comprehend what you're asking.
• Make sure your email is error-free. Before you send the email, double-check your language and spelling to ensure that it is professional and reflects your written communication abilities.
• Take note of your common interests. Discuss some of the aspects of the recipient's work that you find fascinating, and how this links you both. This will help you build rapport and improve your chances of receiving a response.The email must look personalized.
• Make your subject line more appealing. To grab their attention, your subject line should be engaging. When the subject line of an email from an unknown sender includes little or no information or appeal, it is typically ignored.
• Include your availability in your message. It is OK to ask the receiver to meet with you.
• It's better to let them select the day and time by stating your availability.
Format for a Cold Email Enquiry(Cold Email Templates)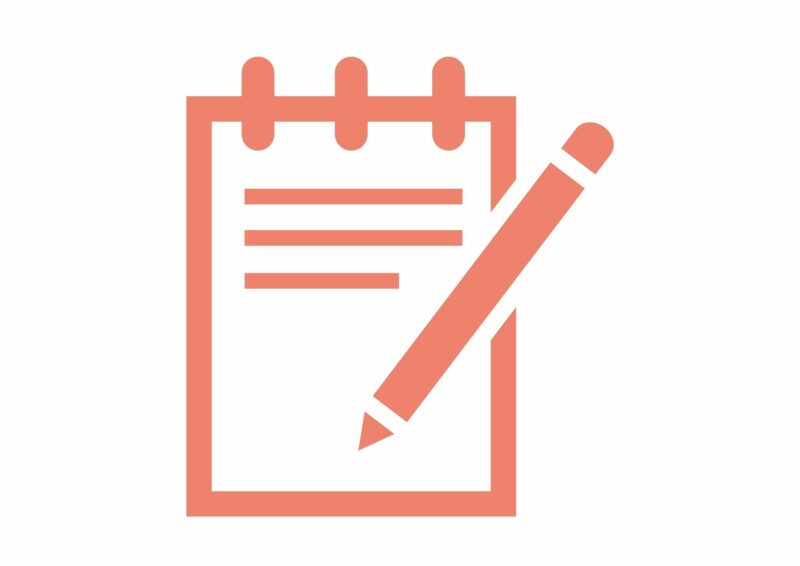 Here's a template to use when writing your own cold email inquiry:
Greetings,
Hello, my name is John Doe. I stumbled upon your information on Linkedin and am interested in applying for the open position of senior business development executive at your company. I strongly believe that I could bring a lot to the team here as a result of my previous experience at hirect, a B2B marketing technology firm, where I was a business development executive for 2 years. I believe that I can bring in acquisition of new valuable customers and improvement in the existing customer relationships for the company
I'd love the opportunity to discuss the possibility of joining your team.
Please get back to me with availabilities if possible during the weekdays at 12p.m.-3p.m. .
Thanks!
Sincerely,
John Doe
Cold Email the Template (Download) Go to File > Open > and choose the proper downloaded file to upload into Google Docs.
Examples of Cold Emails
Here are several scenarios in which a cold email may be sent to assist you in crafting your own cold email:
Example #1: When you need to send an email to someone you've never met before
Dear Mr. Donald, I hope you are doing well. My name is John Hadid and I would like to speak at length regarding the open senior marketing executive position in your company. Your assistant helped me in connecting with you by providing this email to me.
From the information I've found while researching your company, it appears that you have won Best Marketing Agency for three years straight and have been mentioned in an article regarding your commitment to empathetic leadership. After reading about your commitment to developing emotional intelligence with your work teams,
I wish to have a meet with you.
I'm excited to speak with you further about the senior marketing executive position that I saw advertised at your company. Please let me know a day and time that would work for both of us to have a conversation so we can discuss my skills and why I believe I'm well suited for this job. I look forward to hearing from you soon!
Sincerely,
John Hadid
Example# 2
"I saw that your firm has received the Best Marketing Agency award three years in a row, and that your name was featured in an article about your dedication to empathic leadership. I'd want to meet with you since we both have a passion for guiding teams to succeed using the highest level of emotional intelligence. I'd want to meet with you in the coming several weeks to discuss my qualifications for the post of senior marketing executive. Of course, I'm happy to work with your schedule. If I haven't heard from you by the end of the week, I'll contact you again. When you wish to conduct an informational interview." 
Annie Clinton,
My name is Amber Horton. I graduated from New Town University in 2017. I came across your research while browsing the alumni website I followed the links to your published research on the online alumni database, and I came upon an article that was of particular interest to me. The article regarding how our body metabolizes medications especially caught my attention.I am very interested in the position you have available. If it's possible, we would both like to meet for 20-30 minutes over coffee so that I can better understand what's involved with the role and speak about whether there may be any opportunities available for us to work together at your company. At the moment I currently work at Kennedy Research Hospital, but many individuals in my network already work in the pharmaceutical research industry. These contacts have told me how they have made a significant impact at their companies, and I hope to achieve the same by working as a research assistant with you.
It would be great if we could meet! I have a flexible schedule and I'm more than happy to meet with you at a date and time that works best for you.
I look forward to hearing back from you!.
Sincerely,
Amber Horton
Example #3: When you inform a recruiter that you have applied for a job.
Dear David Miller,
I saw your job post on LinkedIn for a software architect and was interested in applying at your company Blue Mist. As a database administrator with 15 years of experience in the field, I'd be interested in working at Morgan Stanley to fulfill my obligation to upgrade payroll processing and efforts towards data integrity. Please visit [PROFILE LINK] if you want to understand more about me and the career opportunities suitable for me at your company. I recently followed you on a business social media page and I appreciate the events you provide for job seekers in addition to the interesting articles that relate to business topics. It's very interesting that we have a mutual interest in AI development. The future is indeed exciting!
I am excited to speak with you about the software architect position with Morgan Stanley. I'm available by email at jake.hussey@email.com or by phone at 555-555-555 next Monday, Wednesday, and Thursday between 12 p.m. and 4 p.m. EST. You can email me back or give me a call anytime that's convenient for you!
I look forward to speaking with you soon!
Sincerely,
Jake Hussey
Follow-up Email Template for Job Applications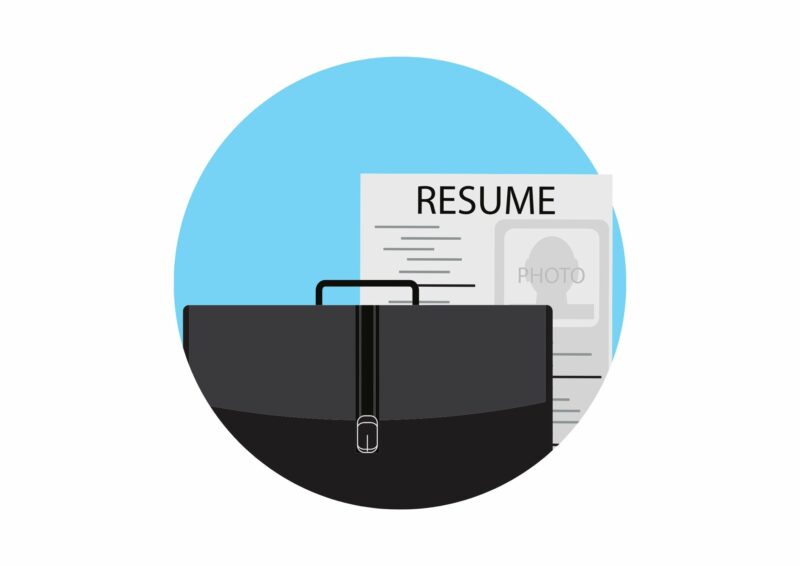 Of course, not every single employment email you submit will be answered. Send a series of emails to them to increase your chances of obtaining a response. Sending many emails increases your odds of getting a response by around 10%. I propose adopting a schedule similar to this one:
Day 4: This is your first email follow-up.
Send your second follow-up email on day nine.
I advise against sending a follow-up email on Friday while applying for a job. Because it's the end of the week, your message may be lost among the dozens of far more essential emails that arrive during the weekend. Maintain brevity and focus in your follow-up email.
Greetings,
Josh, I'm emailing you as promised regarding the role of business development executive. I know that work can get very busy and there's a chance you might have gotten caught up in some other unforeseen matters pertaining to your company. I have an interview with a potential employer next week, but I'm most interested in the position at deloitte. I really anticipate hearing from you.
Best Regards,
Shane White,
[PROFILE ON LINKEDIN]
In the template, you can see how I utilised a white lie. The power dynamics alter somewhat when you say you're in demand from another firm. It demonstrates that you have alternative possibilities. This type of material should be used in your conversation with a potential employer since it aids in the creation of desire.
Email Template: Requesting a Business Introduction
It's possible that you already know what job you want to apply for and that someone in your professional network knows someone, While it is preferable to meet in person, this is not always possible. In this case, you may need to send an email request for an introduction. It might be difficult to tap into your professional network. While it may seem insignificant to CC you on an email with a major decision-maker, keep in mind that your contact is also putting their reputation on the line.
This job application email template was developed to assist you in finding this balance. The template explains why you need an introduction in the first place. It also includes a value proposition, which ensures that your contact understands that the introduction will be transactional and beneficial to the ultimate receiver.
Template #1:
Hello Gerry,
I'm a full-stack developer looking for my next opportunity to hone my skills and gain experience in data analytics, front end development and back end development. I am interested in applying for the position of full stack developer at your company. When I contacted Han George she indicated that you could provide an introduction through email or phone if possible. I know you two worked together previously and would appreciate your help in this matter. My LinkedIn profile is attached and would be happy to answer any questions you may have about my experience. Please accept my sincere gratitude.
Kevin Bush.
Template #2: When your desired company doesn't have any vacancies
Don't be disheartened if your ideal company doesn't have any current opportunities. It's possible that an opening hasn't been advertised yet. Alternatively, someone may leave or get promoted to a new position tomorrow, putting your email at the top of the recruiting manager's inbox. Even if no positions are available, you may be able to get an informational interview, which will allow you to discover more about the firm and whether it is a suitable fit. This will also put you on their radar, and they may contact you if any vacancies arise in the future. Greetings,
Dear Michael,
My name is Larry Watson, and I'm a stock analyst at BlackStone Group. It hasn't always been my dream to do stock analysis , but given that JP Morgan Chase & Co. is a leader in the industry, it's hard to think of anywhere else I would want to fulfill that goal . My boss awarded me for being the most accurate analysis provider, and I'd love to learn more about your business and discuss your needs for an investment banking analyst. Is there any specific time of the day that works best for us to speak over the phone? I'm generally available from 9a.m.-10a.m., 2p.m.-3p.m., 7p.m. – 8p.m. .
I really forward chatting with you.
Sincerely,
Larry Watson
A Perfect Email Template for a Cold Email?
How should a perfect cold email look? To get you started, here's a sample cold email for a hypothetical job vacancy at Pinterest for a full stack web developer:
Mr. Jacobson,
I'd like to extend a warm welcome to you. I spotted your job posting for a full-stack web developer at Snapchat on Twitter, and I'm curious whether you're still accepting applications. I was formerly a full-stack web engineer at Slack, where I helped expand our web application to five million daily active users and was a key member of the team that built the "threads" feature that many of Slack's active users utilise on a daily basis. Do you have 15 minutes available anytime this week to talk more about the full-stack web developer position?
Thanks, James
This cold email is straightforward, succinct, and to the point. The author has clearly outlined their skills without going into great detail, and has concluded the email with a particular request to speak with Mr. Jacobson.
There's nothing like a perfect cold email template. It varies according to the needs of the person, target group and situations!
So are you ready to send your first cold email template? I hope these tips will help you to hit the right note soon!
Let me know in the comment section below!