Introduction

A copywriter was once the go-to person for any and all marketing copy—but that was before the advent of the blog. If your company has a blog, you should consider if you're writing the correct type of copy or content for your target demographics in order to maximize your impact. Blogging is still a high focus for marketers, with 53% of marketing professionals citing it as their top content marketing priority. Sites with blogs, in fact, have a 434 percent higher probability of being well-ranked on search engines

So, what does this mean to you? The perfect writer will enable your company to grow by leaps and bounds. This article will discuss major differences between these 2 marketing tools and help you choose the best one for yourself.

What is Copywriting?

Copywriting refers to the skill of writing sales promotions and other marketing content for products, services, fundraising campaigns, and etc. Its aim is to persuade readers to take some type of sales-related action whether it's to buy something, enter an email address, donate money, or click a button.

Copywriting is an essential skill to have when it comes to promoting and advertising your business. It entails the creation of textual information with the goal of persuading readers to perform a specific action. For instance, if you're on the lookout for selling a a product, you'll need to persuade potential buyers that it's a good investment. If you want to get more calls, you'll have to persuade them that your company is worth contacting.
💡 Generate personalized emails, blog articles, product descriptions, and ads in seconds using the power of A.I

A copywriter is a professional who can create captivating headlines and call-to-actions (CTAs) to entice customers to buy a product, arrange a tour, subscribe to a service, or provide important information such as an email address. Creative copywriters hve been behind the world's most well-known marketing campaigns.

Examples of copywriting are: Cost-per-mille (CPM) ads, PPC ads, PPC landing pages, Product pages, Social media ads, Short Message Service (SMS) ads, Website sales copy, and Sales emails.

Responsibilities of a Copywriter

Writing clear, captivating copy for a variety of mediums (e.g. ads, blog posts, newsletters)
Conducting in-depth research and conducting interviews
Working on marketing projects and campaigns with creative professional
Consultation with stakeholders to understand their content requirements and needs
Collaborate on large and small-scale marketing projects (e.g., ad campaigns) with designers, public relations, and other experts.


What is Content Writing?

"Content writing" refers to the process of generating content for the purpose of online marketing. For a variety of reasons; marketers and business owners post information, or copy, on the internet. They can choose to enhance website traffic or notify their clients about a new product or service. B2B marketers believe that blogging saves time and money when compared to traditional lead creation techniques. Content writing seeks to constructively engage your audience so that they come to trust your brand and develop interest in your product or service over time. Content writers are frequently hired by business professionals to provide high-quality content for sales copy, blogs, articles, and social media posts.

Content writing may help with sales, but that isn't its primary goal. By providing high-quality and valuable material, content writing educates or entertains your audience.

Responsibilities a Content Writer

Content writers are experts at writing for the internet, such as articles and social media updates. Some writers may write in a variety of genres and topics, while others focus on a specialised area. They are frequently concerned with preserving a consistent style and format across all initiatives for the same organization or brand. A content writer's day-to-day responsibilities may include:

Collaborating with customers to determine content requirements
To guarantee uniformity between projects, create style and formatting guides.
Researching background of a product.
Revisions to content in response to requests from customers or clients
Completing writing assignments on time
To ensure client satisfaction, deadlines must be met.
Following the project's content criteria and style guidelines


Types of Content Writers

Given below are some of the most common content writers:

Blog Content Writer

The art of crafting conversational, interesting content is a skill that blog writers have mastered. They know how to compose things that appeal to the target audience and keep them interested in continuing to read. Readers enjoy reading blog articles, and the content drives organic website traffic. Companies who engage professional blog writers and use search engine optimization (SEO) tactics often see a 55 percent increase in website traffic. To understand more about their topics, blog writers conduct research and frequently interview subject matter experts. They recognize that premium content performs better in search engine results pages (SERPs) and try to generate content that meet those requirements.

Copywriter

Copywriters have worked on a variety of items for digital and, in some cases, print media. They're well-versed in themes and techniques that target a specific demographic. Copywriters are frequently tasked with creating consistent website content that flows well from one section to the next. Site articles, product descriptions, infographics, sales brochures, and blog posts are examples of their work. They recognize that each piece of text serves a specific purpose and understand how it fits into the overall content strategy.

For firms on a tight budget, copywriters can often serve as a one-stop shop. Depending on your workload, one good copywriter can do the majority of the work and do it well.

Social Media Writer

To increase likes, comments, shares, and following, social media writers generate compelling pieces for a range of social platforms. They aim to create content that catches the attention of the audience and drives traffic and sales. To generate unique assets like blogs, quizzes, and other sorts of interactive content, they frequently collaborate with videographers, graphic designers, and other members of the marketing team. To accomplish their work properly, they must keep up with the latest social media trends and changes.

Technical Writer

Technical writers have a high level of understanding of math, science, or technical subjects. They have a knack for translating complex issues into simple language. Information regarding complex processes or components, as well as how to accomplish specific functions, may be included in some content. They consult with specialists in the subject to improve the content's quality and guarantee that the information is accurate. When it comes to writing articles, guides, manuals, and FAQs, technical writers are meticulous and methodical.

Brand Journalist

The role of brand journalists is similar to that of brand ambassadors. They concentrate on measures to improve a company's image. Press releases, customer testimonials, corporate profiles, brand stories, and human interest stories are all enhanced by these storytellers. To tell a brand's storey, they delve deep into the company's heart. Brand journalists take a distinct approach to storytelling than other types of content writers. They highlight how the faces behind the company build a strong culture rather than describing the products and services. These writers understand how to create compelling headlines that entice readers to click and share material.

Key Skills Required

Copywriter

There are several essential skills to look for when picking a copywriter for your company. There are as follows:

Excellent writing abilities:
This one should go without saying, but it should never be underestimated. A copywriter must be able to create high-quality, well-written, and grammatically correct content. Typos and typos can make your brand appear amateurish, causing readers to lose interest.
Consistent Tone: To generate consistent content across all channels and engage with your target audience, it's critical to align your material with your brand tone of voice.

Creativity:
From ads to landing page text, your website will necessitate a large volume of original content. Hiring a professional copywriter can help you take your writing to the next level and guarantee that all of your material is distinctive and engaging, even if you're producing a lot of it.

Flexible writing styles:
To appeal to various channels, a copywriter must be able to flip between writing styles. Creating an inspiring thought-leadership blog, for example, is not the same as writing appealing ad copy.

Excellent research skills:
copywriters will be covering a wide range of topics and will need to demonstrate to audiences that they know what they're talking about.

Content Writer

To develop captivating content and engage their target audiences, content writers, like copywriters, need strong writing abilities, versatility, and imagination.

Understanding SEO:
It goes without saying that an SEO content writer must have a solid understanding of SEO. Although an SEO team can conduct in-depth keyword research, SEO content writers must have a thorough understanding of Google's algorithms, ranking variables, search intent, and other elements in order to produce relevant content that performs well in search engines.

Excellent research abilities:
A content writer, like a copywriter, must have great research skills in order to generate quality material on a wide range of themes.
Audience research: A competent writer will be able to generate content for a variety of audiences that solves specific pain points and benefits the reader.
Audience research:
Hiring a content writer who can conduct thorough audience research can ensure that your content appears in search results for the relevant terms and reaches the right people.


Relationship between Copywriting and Content Writing

The objective of any promotional writing (whether it's part of an advertisement or a piece of content) is to provide potential purchasers with information about a product or service. While content must be created with an indirect marketing aim in mind, it must nonetheless convey a brand message.

At the end of the day, both copywriting and content writing aim to convert a reader into a sale or a lead. Another similarity is that they both demand strong writing skills. What is well-written for one purpose may not be well-written for another, but outstanding writing, regardless of the purpose, tempts readers to keep reading.

Difference between Copywriting and Content Writing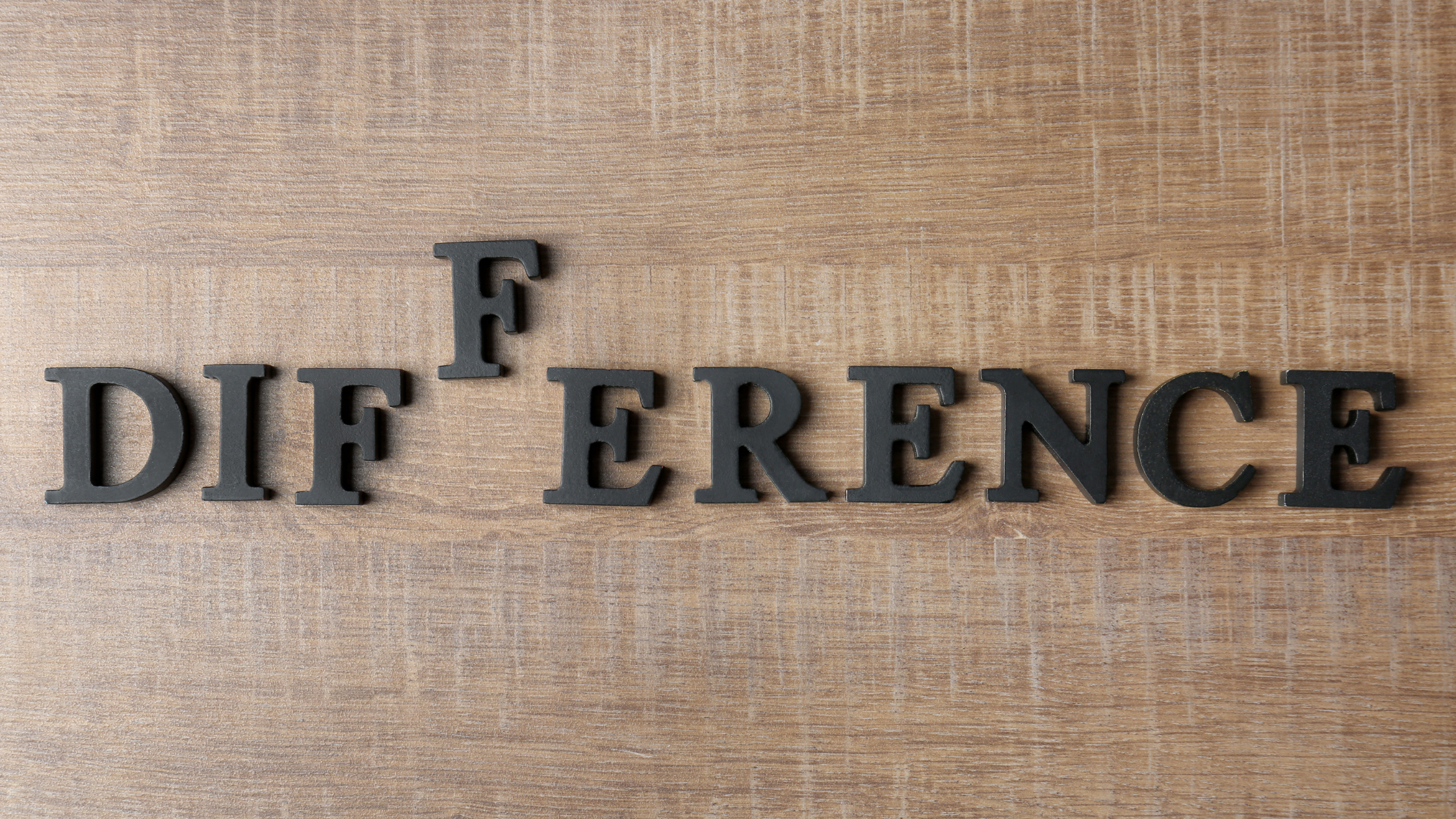 Here are a list of key differences between Copywriting and Content Writing:

Purpose – Copywriter sells, content writer informs

Their goal or purpose is one of the key differences between content writing and copywriting. The purpose of copywriting is to persuade, whereas the goal of content writing is to educate or entertain. The majority of text advertising use copywriting to persuade viewers to take action. Businesses employ text advertising to persuade potential customers to take action, whether on Google, Bing, Facebook, or elsewhere on the internet. The majority of organic website content, on the other hand, is written. Organic website content is written with the goal of providing nonprofit value to users through education and pleasure.

A copywriter sells your brand to your target audience. A content writer, however, informs, educates, entertains, or instructs readers. Traditionally, copy has been used to close sales. Its goal is to influence people, and rest everything else is handled by the content. Copywriting draws in a crowd, and manages to holds their attention for a long time, along with exhibiting your capacity to address their problems, and prepares them to make a purchase.

Emotions

Another distinction between content and copywriting is that copywriting typically evokes an emotional response, whereas content writing rarely does. According to Harvard University studies, emotion drives almost 9 out of 10 customer purchases.For example, a consumer's fear of missing out on a product's benefits may drive them to purchase it. Many consumers now feel forced to acquire and utilize new products after seeing their friends use them in social media posts, thanks to the advent of social media. FOMO is only one of numerous emotions that copywriters routinely use. Security, comfort, pride, and fulfillment are among the others. Marketers who are skilled at copywriting can use these emotions to urge readers to take action.

Copywriters write with an aim to make people to take action right away. They may, for example, want readers to download something, subscribe to a newsletter, or purchase a product. To evoke quick action, copywriters weave urgency and scarcity into a headline. Content creators, on the other hand, want to create a receptive audience. As previously said, they want to build trust and establish the brand as a trustworthy source of information.

Content writers create the foundation for sales

Content writers are concerned with selling, even if they aren't directly trying to promote a product or service. Generating great content has an indirect effect on sales. In any industry, trust is a huge driver of purchasing decisions. Blogging was a tremendously successful way for a company to create that trust before we had much more to demonstrate. You will notice that t he success of blog has a direct impact on your internet visibility, and it will drive referrals and signups from customers who might not have heard of your company otherwise.

SEO is often more important to content writers than copywriters

Usually, content writers are employed to increase inbound traffic. Therefore, strong content writers are extremely good with SEO. They'll assist you in selecting themes based on search terms that are relevant to your business objectives.

It can be difficult to discern how much a content writer knows about SEO when hiring them. The principal search phrase for which a page is optimized is called a focus keyword. This keyword should be strategically used in the title of the page, the first header (H1), and throughout the body material. It should also be spread out across subheadings.

Form of Writing

Copywriters usually write short-form copy, while content writers generally stick to long-form copy. Copywriters write copy for a variety of clients, including:
Advertisements, both online and offline
Taglines and slogans
Content for web pages Email campaigns
Promotional and advertising scripts for television and radio commercials
Scripts for video
Catalogs
Billboards
Postcards
Sales letters
Direct mail letters
Jingle lyrics
Social media
Content writers write longer-form content like:
E-books
Magazines and books
Podcasts
Televisions\Film
Articles
Blog posts
Newspaper pieces
Magazine features
Press Releases
White papers
Email newsletters
Grammar

While you should aim to avoid language mistakes in all of your content development efforts, content writing is extremely critical. Grammar errors cause readers' thoughts to be disrupted, causing them to come to a halt. Readers will likely stop to comprehend a grammar issue, whether it's a missing period at the end of a phrase or a dangling modifier. Some readers may then choose not to read any further information.

To be effective, copywriting does not necessitate immaculate grammar. Instead of using a grammatically acceptable sentence, you might be able to persuade more readers to take action by employing an unfinished sentence. The number of words you can include in a text ad is usually limited by most internet advertising portals. You may need to reduce your text ad by removing redundant words or punctuation to stay within this restriction. Just remember to keep your text adverts consistent and easy to read while adhering to the restrictions set forth by the advertising platform.

Content writers drive organic traffic, copywriters turn that traffic into leads

This last paragraph summarizes the differences between a copywriter and a content writer. Copywriters generate organic traffic while copywriters converting it into sales or leads. While SEO professionals and business owners would love to have the best of both worlds – material that attracts organic traffic while also converting at a high rate – the reality is that SEO content is greatest at driving traffic while sales copy is best at selling.

Which one is the best for you?

The answer to this question is dictated by the objectives of your brand. Let's look at different kinds of content, their purposes, and the skills required to create them.

Convert traffic and Leads
Many businesses suffer the same issue: their website receives a lot of traffic and generates a lot of leads, but they can't seem to turn those leads into sales. Hiring an expert copywriter can assist you in overcoming this difficulty by generating captivating brand-led content for your important landing pages that persuades the visitor to take the next step, whether it's completing a purchase or requesting more information about your services. Buyer personas should inform this type of content, which should be connected to the inbound funnel to ensure you're addressing the appropriate people at the right time.

Boost your organic traffic and rankings

You'll need an effective keyword strategy and a solid content plan to boost your search engine rankings and drive organic traffic to your website. To do so, you'll need to hire a content writer, who will be able to conduct keyword research, analyze user intent, and develop user-friendly material that also checks all the boxes for search engines. This might be done, for example, by authoring educational blog posts or keyword-informed page content.

Generate email subscribers

Creating meaningful connections with existing customers, nurturing potential leads, and converting them into new or returning customers all require a high-quality email list. When it comes to email signups, you must provide true value to your users, as they will not readily give away their email addresses. This might be a downloadable gated content on your website, such as a whitepaper or e-book, a promotional offer, or an educational newsletter. This would necessitate the services of a creative copywriter who can develop intriguing copy to entice potential clients to hand over their information.

Your brand story

Brand storytelling is used to create a bond between your company and your audience, help you stand out in a crowded market, and keep your customers loyal to your brand. This is accomplished by telling your audience who you are, sharing your ideals with them, and being completely transparent. To express your brand personality and develop a relationship with your audience, you must write with a distinct and consistent tone of voice. Thought-leadership blog content, social media marketing messages, website text, and ad copy are all examples of ways to tell your company storey. You'll need a copywriter that knows your brand inside and out and can capture your company's fundamental message across different platforms for this.

Create appealing ad copy

Ad copy, whether it's PPC ads on search and display channels or Paid Social, is branded content targeted at converting potential leads into paying consumers. In order to pique your target audience's interest and encourage them to click through and convert, you'll need to write intriguing ad copy. Evoking an emotional response, emphasizing your brand's unique selling characteristics, or offering an exclusive bargain are all effective strategies. A talented copywriter should be able to present your brand in the best possible light while also writing targeted ad content. Simultaneously, they must be SEO-conscious, ensuring that the proper keywords are included for optimal ad performance.

Conclusion

The first step in finding the right kind of writer for your brand is to assess your goals and outline the types of content you'll need to achieve them. Then, find a writer with the necessary talents to develop the content your brand requires, as well as someone who can contribute fresh ideas. You may find that you need a writer who can play both roles in some circumstances, or that you need to provide further training to fill any skill gaps.

Your blog should aim to combine the best of both worlds: useful, educational, and credible information with a clear call to action. It's crucial to keep in mind that copywriting is content, but not all content is copywriting. Copywriting is straightforward and focused on a sales-generating end-game, whereas content writing is instructive and creative and meant to be shared.