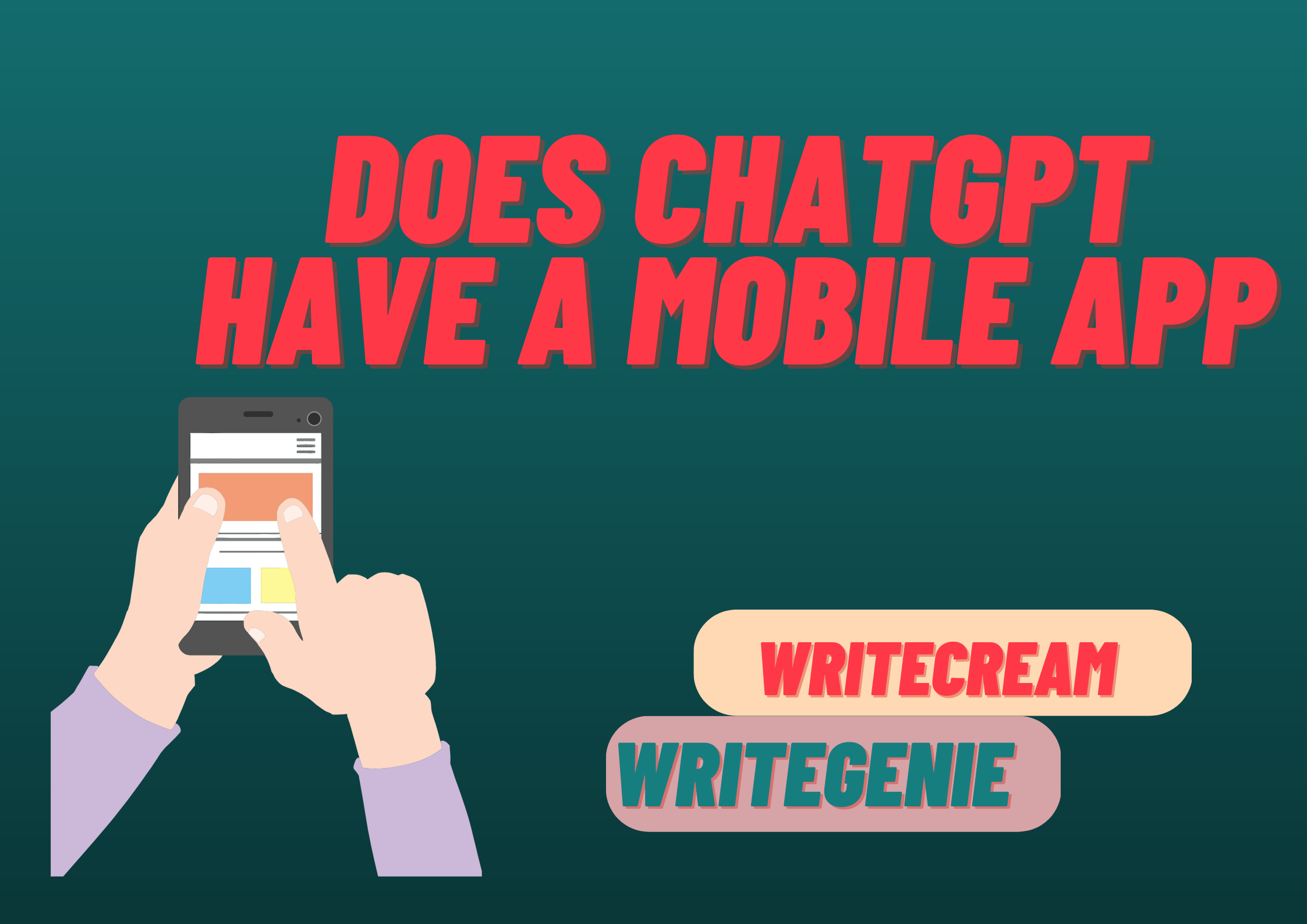 ChatGPT is an artificial intelligence chatbot based on the GPT-3 API and it can only be accessed through the OpenAI website. The official ChatGPT app, which OpenAI recently launched, is gaining popularity worldwide. There hasn't been a standalone app for the iPhone or iOS. Using it on the OpenAI website is the simplest method. You can access ChatGPT though your iPhone's browsers such as Safari or Chrome. You must purchase a service or app compatible with the GPT-3 API to use it. It has a user-friendly interface. It also gives real-time user space.
OpenAI was founded by Elon Musk who tweeted Chat GPT "scary good" on Twitter. The billionaire and OpenAI, the company that made the popular chatbot with artificial intelligence, have a long relationship. In a recent interview, CEO Sam Altman stated that OpenAI would develop technology to spot ChatGPT copying.
How to use ChatGPT on Android in 2023?
ChatGPT has not yet come up with an Android app either. However, similar to how it functions with iOS, it can be used on a browser Any browser, including Google Chrome, Firefox, Brave, and Opera, can be used to access Chat GPT. You can visit the chatbot on the OpenAI website, bookmark it or add it to your home screen for quick access.
How to make an account on OpenAI?
Visit OpenAI's website. A banner that says "Introducing ChatGPT" will appear. The commercial version will be named ChatGPT Professional, and OpenAI announced it on its Discord service.
Click "Try."
The option to log in will appear.
Create an account by providing your email address and a new password
The next step is for you to confirm your email.
The website also requests your phone number, which is then verified.
After the setup, you can ask questions by selecting the "Playground" option.
Is It Possible To Create Mobile App Using ChatGPT?
One of the most challenging aspects of product design is the creation of mobile apps. You need to know many different areas to create a mobile app for ChatGPT. You should be able to create Swift or Java code in addition to taking into account the nuances of mobile interactions.
ChatGPT can give step-by-step directions on creating an app for a specific system, but it cannot produce the source code for the full program in one go.
The output that ChatGPT produces needs to be examined by a human.
It cannot produce media material.
How can ChatGPT help you become a good developer?
You can develop as a developer in several ways with ChatGPT. Here are a few instances:
1. Create boilerplate code.
2. Perform investigations and comparisons.
3. Show the Code in action.
4. Commenting on code.
5. Create Documentation
6. Develop regexps.
Why should you not download a ChatGPT on the Mobile App?
Since ChatGPT was introduced in the last quarter of 2022, there has been a noticeable increase in AI chatbot apps on both the Apple App Store and the Google Play Store. This is because OpenAI does not yet offer a Chat GPT mobile app. Any app that claims to be one is a scam. Unfortunately, most apps trick consumers into believing they are genuine ChatGPT smartphone apps.
💡 Generate personalized emails, blog articles, product descriptions, and ads in seconds using the power of A.I
ChatGenie by WriteCream
ChatGenie is an artificial intelligence-powered chatbot that allows users to interact with a digital assistant in natural language. It uses a deep learning-based language model to generate responses that are tailored to the user's interests and preferences. The chatbot is designed to help users find information, answer questions, and provide advice on a variety of topics. ChatGenie can also be used as a personal assistant, helping users manage their day-to-day tasks and activities. With its advanced natural language processing capabilities, ChatGenie is able to understand conversations better than traditional chatbots and respond in an appropriate manner.
Thanks to its AI-powered chatbot, it can produce factual material in real-time for use cases like social media postings, reviews, and more.  Chatgenie, a strong and flexible chatbot, supports Writecream in Over 75 languages. It uses cutting-edge technology, driven by ChatGPT, to offer improved human dialogues with natural language processing, machine learning, and deep learning capabilities.
ChatGenie unlike ChatGPT has the latest information of 2023 , ChatGPT has no knowledge of happening post 2021.
Dont take our word for it, register for free and try ChatGenie for yourself!