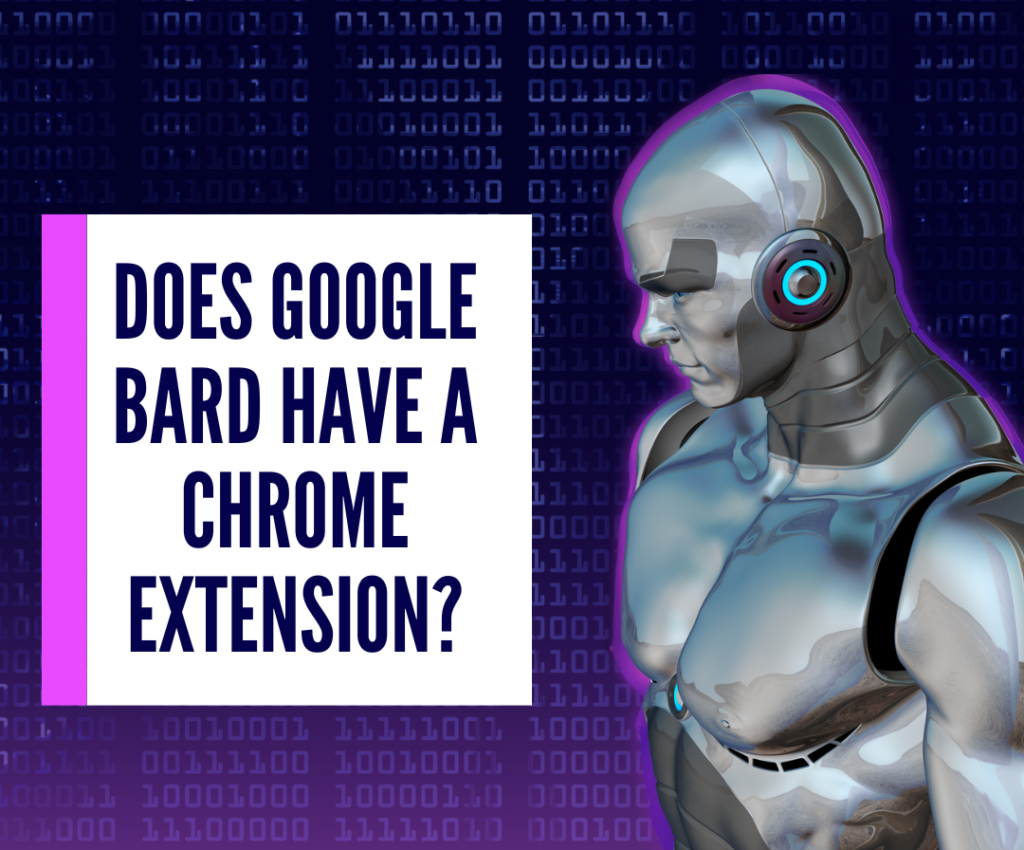 If you've been following the most recent news regarding artificial intelligence, you might be wondering how to access Google Bard. Google is preparing to launch Bard, a cutting-edge AI chatbot that will be included in its well-known search engine.
In a blog post, Google said that Bard's early access period began on March 21. The chatbot Google Bard has been announced, and Google has been working hard on its artificial intelligence language model.
Artificial Intelligence powers Google Bard. The artificial intelligence in use in this instance is built using Google's LaMDA technology. LaMDA works by taking data from the internet and producing responses to inputted questions that resemble human speech. This means that Google Bard can write more complex code or mathematics alongside essays, poems, scripts, and jokes.
Similar to other conversational chatbots like Chat GPT, Google Bard artificial intelligence functions in a fairly similar manner. The fact that it has been optimized to function with Google's search engine will result in some intriguing features. Bard artificial intelligence appears to be used to respond to questions entered into Google's search box.
💡 Generate personalized emails, blog articles, product descriptions, and ads in seconds using the power of A.I
Does Google Bard have a Chrome extension?
The new application is built on Google's LaMDA (Language Model for Dialogue Applications) technology and features a sizable language model. It can produce human-like replies for jobs like question-answering, coming up with original ideas, and summarising content.
Bard will function just like existing artificial intelligence chatbots, such as Microsoft's 'new' Bing search engine and OpenAI's Chat GPT. The wonderful thing about this new technology is that it will have access to real-time data from the internet.
Its special characteristic will guarantee "fresh, high-quality responses" from Bard. This is debatable, though, in light of the chatbot's most recent error in a tech company demo film.
You can either click the blue "Take it for a spin" button in the email or go directly to bard.google.com if you've gotten an email providing you access to Bard. You will be required to accept the terms and privacy policy outlined by Google the first time you use Bard.
After you've complied with the instructions, ask Bard anything you like. Wait a few seconds after typing a question for Bard to respond. Depending on your query, your reply may be quite succinct or rather lengthy and descriptive. Three draughts of your reply, each of which is a distinct answer to your question, should be visible at the top.
Use the thumbs-down button at the bottom of the page to indicate poor feedback if you don't like the feedback to your query. A thumbs-up indicates approval of the feedback. Moreover, there is a Google option to look up relevant queries. To copy the feedback to your clipboard and paste it somewhere else, utilize the three-dot menu button in the bottom right corner of the page. Finally, you can change your question using the edit button in the top-right.
Google Bard's Description
You can choose from the following on the website's left side:
Reset Chat: Clears your chat so you may start a new conversation.
Bard activity: Display each query you have posed to the Bard. You have the option to turn off this function.
FAQ: Bard-related frequently asked questions. Information about sources, data collecting, advertising, and more is available.
Help and support: Obtain solutions to any questions you may have. Here is where you may report an unreliable or offensive Bard reply.
More on Bard:
Google has started working to bring Bard to ChromeOS, days after revealing its efforts on "Bard," an AI-powered and Google Search-improved chatbot.
With the advent of ChatGPT and the preview release of Microsoft's new Bing, the use of AI chatbots has increased recently. On Monday, Google unveiled its own take on the conversational search experience, but the corporation was not yet prepared to make its "Bard" artificial intelligence available for testing by the general public.
WriteCream's ChatGenie extension
If you write for a blog or create content, you may be looking for a fresh subject to write about. Start with Writecream, an AI-powered tool that enables you to produce tonnes of content in a matter of seconds if you want to create content in a hurry.
ChatGenie is an artificial intelligence-powered chatbot that allows users to interact with a digital assistant in natural language. It uses a deep learning-based language model to generate replies that are tailored to the user's interests and preferences. The chatbot is designed to help users find information, answer questions, and provide advice on various topics. ChatGenie can also be used as a personal assistant, helping users manage their day-to-day tasks and activities. With its advanced natural language processing capabilities, ChatGenie is able to understand conversations better than traditional chatbots and respond appropriately. In addition, its machine learning capabilities allow it to continually improve its understanding of the user's needs over time. This makes it an invaluable tool for those interested in having conversations with AI technology.
The WriteCream Chatgenie tool includes all of these functionalities. In this blog post, you'll also learn how to use this tool by linking your Google account to its Chrome extension.
Google Doc Integration
Step 1: When you first open, a tiny image of Writecream's logo will show in the bottom-right corner of Google Documents.
Step 2: Clicking on the Writecream icon will open the use case section. Using the drop-down menu, you may choose any use case you desire.
Step 3: Let's select the "Writecream: One-Stop Solution" use case for the blog's introduction. Click the "Write for me" button after adding the brand name and a brief description to the blanks. The document page will automatically display the content. You can pick further use cases to complete your blog post.
Writecream's Chrome extension feature aids in creating content in the shortest amount of time and with the greatest efficiency. So what are you waiting for? Sign up for WriteCream today and start your free trial today!