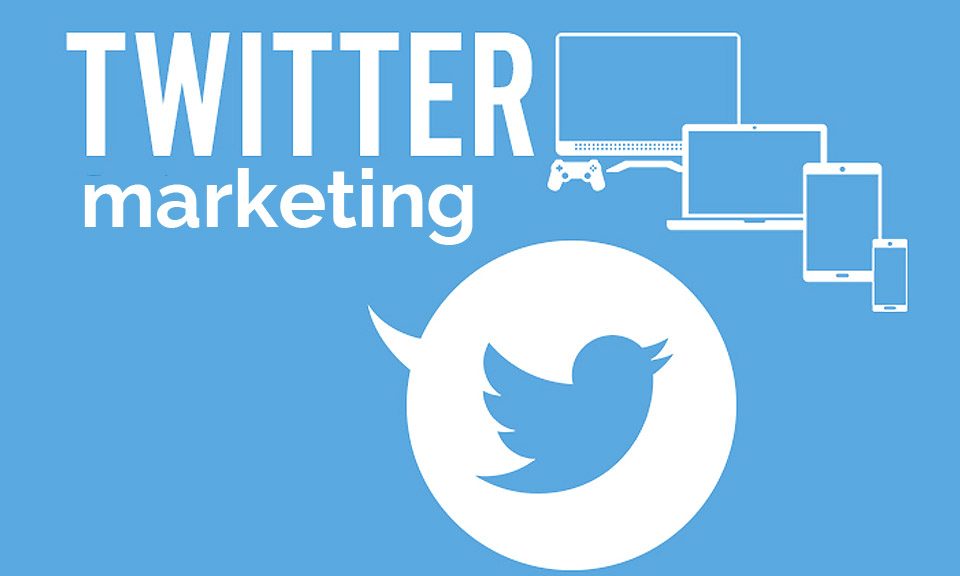 Twitter over the past decade or so has proved itself to be one of the leading platforms for every aspect of global life in some form or the other. Whether it be politics, sports, or any global news, Twitter has proved time and again that it is the go-to platform for anything significant or ground-breaking. Businesses and marketing professionals also recognize this, and over the past few years, we have observed a big rise in the way organizations, whether private or government-controlled, interact with their customers on Twitter. One of the main reasons of course is the large base of users that Twitter supports, providing a direct platform for companies to reach out and expand their market share. From sharing the latest updates to posting relatable memes, organizations have successfully utilized the microblogging site in order to achieve their objectives in unique ways that would probably not have been imagined before. In this article, we will take a look into the world of Twitter marketing and also how you can use it for your business.
What is Twitter marketing?
Twitter marketing is essentially done to increase sales via various approaches like attracting new leads, increasing brand awareness, and interacting with customers. All of these are achieved through creative content whether it be text or images and videos. To create a solid campaign, all one has to do is focus on the above-mentioned aspects along with a bit of research into prevalent customer behavior.
One of the reasons Twitter stands out among many of the top platforms is how easily people connect with it. Twitter's innate feature of being a microblogging site serves well when taking into account our shortened attention span and also the fast-paced world that we live in currently. It has a very simple user interface and most importantly is free of cost. Due to these, Businesses have used Twitter not only for promotional activities but also for providing customer support and even one on one interaction with them. All of these put together, it is quite easy to see why the platform has been so popular among businesses.
How to create a Twitter marketing strategy?
To begin using Twitter for your business, there are multiple steps you have to cover depending on your requirements. Let's take a look at some of the essentials to keep in mind if you wish to have a successful Twitter campaign for your business.
💡 Generate personalized emails, blog articles, product descriptions, and ads in seconds using the power of A.I
1. Customisation: Creativity will always be an important factor when it comes down to effective marketing. The same holds true for Twitter as well. The platform provides various aspects where one can utilize their creativity to set themselves above their competition.
Profile picture: As a business, the profile image will serve as your identity and it could be the logo or something even relevant to the business. It is a representation of the organization and making it creative and attractive will serve you in the long run.
Handle: The best handle for an organization would ideally be the company's name. This will allow followers to connect and find you easily on the platform.
Header: An attractive cover image for your profile could be anything that is relevant to the brand. You can put your logo or even hire a designer to make a cover image. There are multiple sites as well where one can get redesigned cover images.
Bio: The bio is the first thing that your audience will read when visiting your profile and usually companies mention their aims and the objectives they serve to function in this section. Ensure that it is simple and yet engaging.
2. Advertisements on Twitter: Twitter is an amazing platform when it comes down to ads, mainly owing to the fact that there are millions of users that you can reach out to thus broadening the scope of your reach.
Promoting your tweets will make you visible to the specific type of audience that you aspire to acquire. For a monthly fee, Twitter will promote your tweets and the audience will be able to interact with you on a much bigger scale.
3. Drive more traffic to your website: Twitter can be used to share your website or links to other platforms to increase traffic. Adding links to your tweets or retweeting blogs and articles that share a direct link to your website are easy ways to adopt this approach. Again, ads or promoted tweets can be used effectively when combined with this method.
4. Build your follower count: Increasing your follower count will undoubtedly also boost your interactions and drive-up traffic organically. To achieve this, you can always utilize various time-tested approaches like using relevant and trending hashtags, creating engaging and shareable content, interacting organically with your audience etc.
5. Getting verified: Being verified makes your business more legitimate and trustworthy. It also makes it simple for users to find your business through Twitter and not be confused with other similar profiles. You can choose to get verified by applying for it depending on the size of the company.
Marketing tips:
Use hashtags: hashtags are extremely useful on any platform and Twitter is no different in this regard. Create catchy, relevant hashtags and encourage your audience to retweet or use them to increase reach. Although make sure that you don't overuse a hashtag or add multiple hashtags in one single tweet as studies have shown that it reduces its reach.
Use images and videos: Videos and images both have been found to outperform normal text-only tweets when it comes to interaction. They are generally more attractive and people would easily be more interested in watching a short video rather than reading a long series of tweets. You can use videos to share reviews, tutorials, etc and directly respond to customers' pain points through these mediums.
Interaction with your audience: You can effectively engage with your audience by liking and responding to tweets that your followers make about your brand. This will help develop a sense of loyalty among your followers and bring them back to your profile again in the future. Engaging more often with your audience will result in more traction over a period of time and help you broaden your reach.
Check your inbox: Similar to the above point, make time to read and respond to private messages as you will find that there are many genuine individuals with questions about your brand. Interacting with them will help you boost your legitimacy and also build a loyal support base.
Watch your analytics: Keep track of your profile performance through Twitter analytics and determine which part of your campaign needs more work. Whether it be getting a clear picture of your follower's demography, or understanding how effective your promoted post was, analytics will give you a much clearer picture of what your ideal step should be going ahead.
The above-mentioned tips are generally applicable to any field or industry and can be utilized by individuals from different backgrounds as well. If you can use them on a regular basis over a period of time, the results will be there for yourself to see.
In conclusion, Twitter is an extremely powerful tool that you can take advantage when it comes down to your business. Every major organisation has successfully been able to utilize it and if you are a regular twitter user, I'm sure you have seen how effective it is. Try implementing the tips we discussed earlier and get started with your campaign!