How a 20-year old marketing company grew through 9/11, 2008 crisis, and COVID pandemic
Q1. Please introduce yourself and your business/brand/product.
I started a global branding and digital marketing firm 20 years ago. I did not plan on starting a company.  I always wanted to go work for a large multi-national business and be a Fortune 500 CEO.  When I was a student I looked at leaders like Meg Whitman & Ursula Burns as my role models.  I started my career on Wall Street in the 80s and had a successful career in Corporate America at companies like Procter & Gamble and Coca-Cola and worked at 3 different startups as the head of marketing.  I became an entrepreneur and took the leap right after 9/11 when the company I worked for cut their marketing.  I had nothing to lose.  Being an entrepreneur provides me a platform to do work I truly enjoy with and for people I respect.  Like most entrepreneurs,  I am working harder and longer than ever and I have never been happier.  Working for yourself and building a business you started is incredibly rewarding and gratifying.  It has been a lot of fun, I joke that I am an accidental entrepreneur.  I knew I had made it as an entrepreneur when Harvard wrote 2 case studies on my business a few years after I started it, we were very early to pioneer sharing resources on the marketing front (before my company it was really only done with HR, legal and accounting/finance).


Mavens & Moguls is a virtual marketing department for organizations that want access to great talent on an as needed outsourced basis.  We work with early stage VC-backed startups, Fortune 500 companies, nonprofit organizations and mid-emerging market firms looking for help with their communications, research, PR, branding or strategy as a seamless extension of their team. 
We are storytellers and content creators who help our clients in compelling ways by finding the right words and pictures to create interest for their products and services.  Creating content is a great way to build your brand, increase your visibility more broadly, raise your profile and ultimately attract more attention/clients/customers.  I have always loved telling and listening to stories since childhood.   In early days of mankind, stories were a great way to communicate around the campfire, they are critical to the Bible and they are still effective today.  People do not remember facts and figures but if you tell them a story that touches them emotionally you get their attention and they want to hear more.  People need to be educated, informed and/or entertained so I love to figure out how best to tell a story in a way that makes people pay attention and breaks through the noise.  When you share what you know — your passion, your war stories, the good, bad and ugly — the content will flow and pour out of you.  The stories will be interesting and the lessons will be real, people will remember you and come back for more.
💡 Generate personalized emails, blog articles, product descriptions, and ads in seconds using the power of A.I

Q2. Who is the ideal customer for your product?
The best clients find us by referral from a trusted source or through content we generate, speaking engagements or thought leadership we produce.  Ideally they not only have used marketing successfully in the past, they also match the characteristics of our target audience/ideal client profile, have experienced the value of marketing, and have expressed the need/buying intent.  They also have a realistic budget identified.  However if they see marketing as a necessary evil they are most likely not a good fit for us.
Q3. What are your primary sales channels? Please separately highlight the ones that have proven to be most successful and most cost effective.
You do not exist today if you cannot be found online.  Being invisible online is a terrible strategy so making sure your site is keyword rich/mobile friendly/loads quickly/produces meaningful content is the price of entry/great foundation for effective SEO.  Social media and technology are 24/7 so it is easy to get sucked into it but don't let them drive you crazy, you do not need to be everywhere, it does not matter which platform you choose just pick one or 2 that are authentic to you.  In my experience, influencers and key people need to be on LinkedIn so that they can be found.  It adds credibility and transparency when you know the people you are meeting or working with know people in common.  LinkedIn has become more than an online resume or rolodex, it is the foundation for building trusted relationships in the digital economy.  
For lead generation Content Marketing and Thought Leadership are great ways to build your brand, increase your visibility more broadly, raise your profile and attract more clients.



  Activities like hosting podcasts/webinars, writing articles, building your following on social media all contribute increasing your awareness with potential customers and building your credibility with a larger community.  Instead of trying to start your own blog or newsletter, try contributing regularly to existing well trafficked blogs in your industry or newsletters of likeminded organizations reaching the same target audience as you.  Make sure you put your URL or contact info on it so they can find you and follow up.  When your articles or talks become available online, make sure to send them out via social media to all your friends, followers and contacts.  Start small and build as you go.  For me I started speaking at local events and then submitted proposals to speak at industry conferences and trade shows nationally and eventually global events too before the virus hit.  Same advice goes for writing start with small publications then move up the food chain to reach bigger audiences.   You do not need to blog or be on all social media platforms but make sure you are active on the ones where you are.  If your customers do not use Facebook, Twitter or  Instagram to find you then you do not need to make them a priority.  For many professional service businesses like mine, LinkedIn matters the most.  
With LinkedIn, you don't have to wait for a networking event to make meaningful business connections.   You get one chance to make a great first impression so make sure every section of your LinkedIn profile is complete, with no blank spaces or gaps.  Include a professional head shot and powerful headline followed by a summary with highlights of your personal brand, what you do well and how you can benefit potential clients or employers. Keep this section brief and easy to skim for best results.  Keywords are a great way to help professionals and recruiters in your industry find your profile and strategic keywords in your profile give you an advantage in networking too.
To present yourself as an expert in your industry post interesting and educational content by sharing a great article you've read recently or if you truly want to make valuable connections and represent yourself as a talented thought leader in your industry, you should be crafting your own articles on LinkedIn.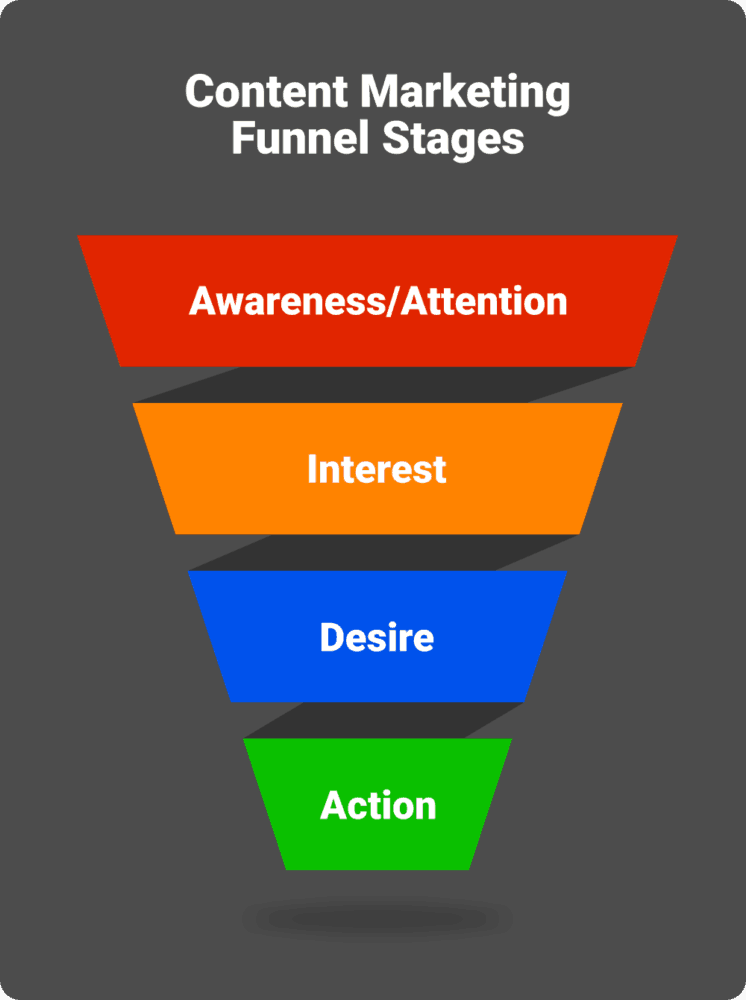 Q4. Have you tried using cold outreach to get more clients for your business? If yes, what's been your success rate?
Yes, e-mail is a big part of my communications strategy.  Here are a few tips that have worked successfully for me:
*  If you have a contact in common who mentioned the person to you I start the e-mail with a subject line of "XYZ suggested we connect" so that even if they do not recognize my name in their inbox XYZ should ring a bell.  If you saw them speak at a conference or read an article they wrote you can tailor the subject line to that such as "Loved your piece on ____ in HuffPo!" or "Great talk at the conference this week!" 
*  Then I check them out on LinkedIn and let them know in the e-mail that "I see we also have # connections in common" to make me seem more familiar to them.
*  Then I explain why I would like to connect to bridge the intro and suggest we set up a call at their convenience.
It usually works and it shows I have done my homework and am respectful of their time.  Another tip is that the worst time to make a cold call to prospects in any region is 8-10am when everyone is rushing to work and preparing for the day but the worst time to call is the best time to e-mail. Once employees are at work, the first hour is generally spent checking e-mails and organizing the day. During this hour, your e-mail has a higher chance of visibility. Sending an e-mail during their transit period places your e-mail on top, and would be among the first they see as they open their inbox. E-mails that are sent late in the evening or early morning have a chance of being buried/missed.
Q5. What was your biggest challenge in sales and how did you overcome it? 

A key challenge has been about the importance of focus.  There is so much noise out there with social media, 24/7 news, climate change, etc. that for my clients and me staying focused with all the distractions we are bombarded with on a daily basis can be tough.   So my top tip is to learn to give yourself permission to say no.  Whether it means passing on joining another committee, delegating to someone on your team to attend the event, sleeping in (no to an alarm clock), meditating, taking a walk, or just turning off my phone and computer (no I will respond later on my own schedule), simple acts of letting myself focus, relax and be present in the moment are the very best gifts I can give myself as an entrepreneur.  Like most small business owners and entrepreneurs there are never enough hours in the day to fit everything in so when something has to give it is usually time I have allocated for myself to think, exercise, read or just relax.  What I have come to appreciate and realize in my 50s is that "me time" is not a luxury or pampering like it was in my youth, now it is maintenance!  To improve productivity in my experience  when you focus and do less you can get more done.
Q6. Over time, some users may stop using your product or they may cancel their
subscription. Have you implemented any strategies to win back such customers?
 
Everyone is not going to like you or hire you but for the ones who would be a great fit for you make sure they feel and keep a connection and give them a reason to remember you so that when they need your help they think of you first.  Your brand grows when you have consistent messaging and deliver on your promises so build a strong relationship that is based on your value proposition not on price. 


We have earned that CRM tools are only as effective as the relationships you have built.  I predict the most trusted leaders and brands will have a big competitive advantage in the new normal that evolves in a post-Corona world.

Employees, customers, and clients will remember who treated them well during the crisis and they will be rewarded with loyalty from earning that trust during the bad times.

The current crisis has provided a stage for leaders to rise to the occasion.  We have learned that it is about touching people in meaningful ways which may mean being less busy not more for a while.  Maybe the silver lining is that this crisis reminds us that we have always needed each other and we have learned that everyone is struggling right now to find a new normal so the key is to show our humanity and compassion while we look out for one another.  With Zoom, social media, cell phones, etc. we see that technology does not have  to be isolating it can be used to build our real world communities and relationships too!  
You can call me old fashioned but the best communications tool for me is still e-mail. To be able to stay connected to your audience moving seamlessly through the asynchronicity of e-mail and connect so easily anytime is amazing.  E-mails are a great  way to build relationships over time and keep the conversation going.  It is just so much easier now.  You do not need to be a big multinational company to have the tools at your disposal anymore.    It is impossible to time your outreach so that you are in front of potential customers exactly when they need your help so I just try to stay in regular communication with them so that when they have a problem I can help them solve they will think of me first.  We are all in the relationship business after all.  Wasn't it Woody Allen who said 80% of success is just showing up.  

It is a strategy that has worked for me.  E-mail is fast, convenient, cheap and effective.  For me you can't beat it.   
Q7. Imaging you are speaking to a younger version of yourself who is just starting out. They have $1000 to spend in sales and marketing. How would you advise them to spend it?
Build a simple SEO friendly website, create a strong LinkedIn profile and invest in your professional development.  It takes effort and a commitment to excellence to continually learn/grow especially now in a virtual/remote environment. I do not think there is one silver bullet to keep your skills sharp and fresh so I use a combination of reading and learning online and off, attending conferences and talks, networking, newsletters from influencers, TED talks, podcasts, finding mentors, coach, mastermind group to give you support and a thinking partner/tribe/ecosystem to help navigate leadership challenges along the way. 

To stay relevant and keep growing I try to prioritize professional development to keep skills fresh and stay on top of new trends and technologies.