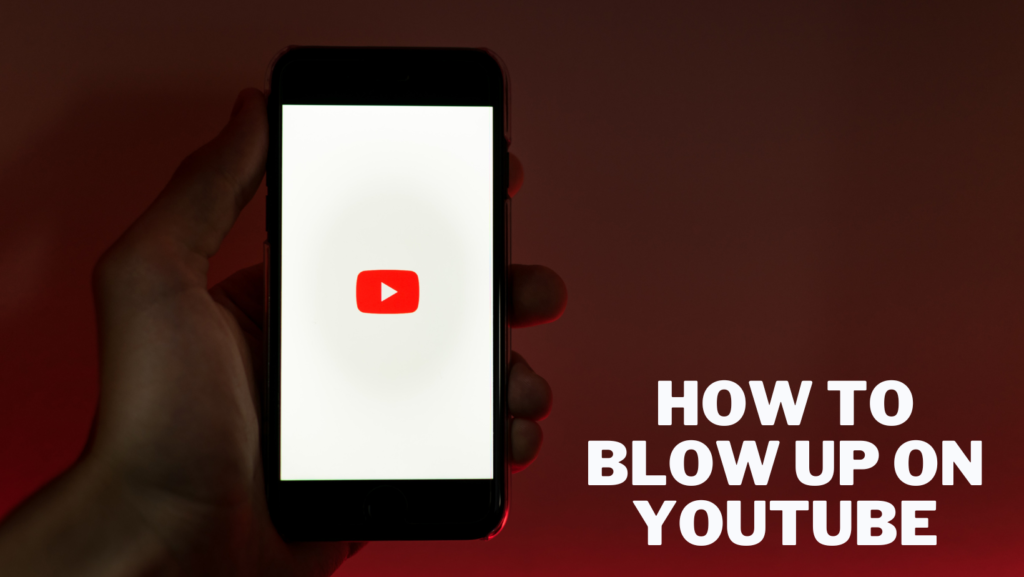 If you want to quickly grow your YouTube channel, you must set it in the finest possible position. You may achieve this by adopting the best practises that the great majority of channels that have experienced rapid growth in the past have followed.
In this post, you will find a few tips which will help you blow up on Youtube.
1. Post High-Quality Content
It should be clear what this means. If you want to get rapid popularity on YouTube, you must produce and publish high-quality content. Quality is a key consideration because YouTube significantly promotes high-quality video relative to low-quality content.
Do not be misled; material quality does not equate to 4K video uploads. Content quality entails producing videos that are very beneficial to the target audience, whether that benefit is entertainment or education.
💡 Generate personalized emails, blog articles, product descriptions, and ads in seconds using the power of A.I
Look at the channels that have experienced rapid development to get a better picture of what high-quality material in your industry looks like. Examine the videos that contributed to the increase as well. Your aim should be to mimic the style and pace of the videos on these channels.
2. Target Trends
If you check YouTube yourself, you'll see that a lot of popular videos usually focus on hot themes. It is understandable why this would be the case because hot subjects get a lot of interest.
If you want to position your videos to obtain the most views, you should generally target trends in your niche. Targeting only hot topics is not the ideal approach, but it is the best way to boost your chances of seeing rapid channel development.
It's easy to find trends to write about by keeping an eye on social media and Google Trends data. However, you cannot act hastily in this situation. You must frequently monitor these platforms to make sure you don't miss the chance to hop on a topic.
3. Prioritize Content Creation Speed
Being able to produce material rapidly is essential for capitalising on trends. It makes it logical that you must produce videos swiftly and effectively if you want to outperform your rivals.
Making more films will ultimately aid in your ability to produce them more quickly and effectively. But it's a good idea to plan your workflow in advance so you can make the most of your filming and editing time.
Every day, new themes become popular, and very fast, videos are made about them. Therefore, you must emphasise content generation speed if you want to have a chance of capitalising on trends.
4. Select Relevant Keywords
YouTube searches the video's metadata for keywords to establish a video's major subject matter. The algorithm can more easily rank and advertise a video by using keywords because they provide information about the overall subject matter of the video.
It's crucial to invest time in keyword research and selection so that your movie may be appropriately optimised. If you don't optimise your video with relevant keywords, YouTube won't commonly promote it and will place it lower in the search results.
It's important to keep in mind that emerging trends offer excellent chances to rank highly in search results for terms that will one day be seen as competitive. Therefore, if you can make films and rank them before your rivals, do it.
5. Use Clickable Video Thumbnails
It's been said before, and it still holds true now. Your videos won't be viewed if they are not clicked. Utilizing clickable video thumbnails is the best strategy to guarantee that your videos are seen.
However, it's crucial to understand that the YouTube algorithm does emphasise click-through rate if you dig a little deeper. A video is more likely to be promoted to potential viewers if its CTR is high.
Knowing this, you must take your time when designing the thumbnails. Reverse engineering the thumbnails of the major channels in your niche is another smart move. By doing this, you can have a better understanding of the kinds of thumbnails that will appeal to your target audience.
6. Utilize Social Media
Many videos have gone popular throughout the years after being shared on Twitter or Reddit. While making a video go viral on social media is more difficult than it looks, there is always a chance that one of the accounts with a sizable following will share your video.
Many content producers share their videos with as many people as they can in an effort to get as much attention as they can. The problem is that this isn't the best method for using social media to promote content.
It's better if your work gets promoted naturally by other people rather than by self-promotion, which is strongly discouraged. Since this is the case, it would be a smart move to ask your current audience to share your films with influencers in your niche or on Reddit.
7. Allow Embedding on Videos
Being embedded on a significant website is one of the methods used by many videos to go viral. The likelihood of this occurring could be highly likely or not very likely, based on your niche. However, it's never a terrible idea to let people embed your movies on websites.
You never know when one of your clips will be chosen and put on a significant website, so every little bit helps. Today, social media is undoubtedly the channel of choice for distributing material, but websites still have a lot of influence.
8. Enable Autoplay Mode for Featured Videos
The ability for highlighted YouTube videos to be put to autoplay for viewers is a little-known option among content creators. It is possible for your featured video to begin playing automatically when a person enters your channel page. This can result in more people seeing the video.
You might be asking how this advice relates to going viral on YouTube. So, you can contribute to the video's momentum by featuring a video that is doing well on your channel. This will result in ongoing success and growth.
Conclusion
You now understand how to get viral on YouTube. While it's not always easy to blow up and experience rapid growth, it's not all luck, as most people think. By using the abovementioned points, you can skyrocket your channel reach in a few days.
Need help with your Youtube video creation? Get a good view count on your Youtube videos with the help of Writecream's free Youtube tools. You can get exciting video ideas for your channel. Writecream can help you with the video script and voiceover as well. So, why wait? Hurry up and visit Writecream now!!!
Writecream provides 30+ tools for generating tons of content within seconds! Use Writecream to generate product descriptions, personalized emails, blog articles and much more and that too for free! Our free plan provides 20 credits every month which helps you generate 10,000 words per month!
Isn't it amazing?
To get started, register here for our FOREVER FREE plan NOW!