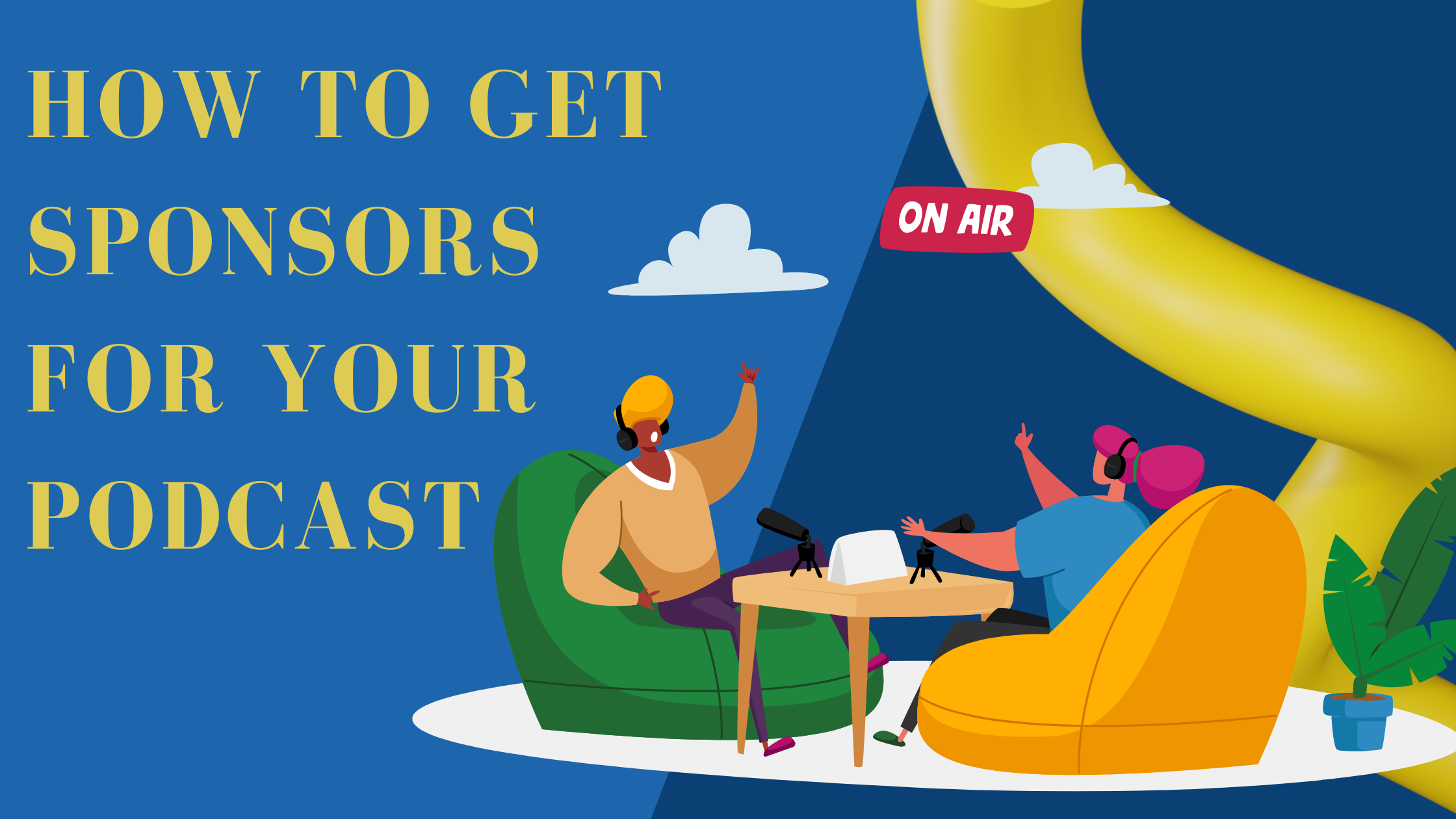 Some of us might have started a podcast as a hobby or tried to venture by podcasting
commercially. Either way, it feels good to get paid for all our efforts. During the initial days of podcasting, you can start to make money little by little, which might be enough to buy a new microphone. When you have a growing audience, finding the right sponsor would allow you to quit your main job and work on your podcast full time.

So you are probably wondering what it would take to land great sponsor leads? Don't worry; you won't need a top 100 podcast in the world to land amazing sponsor leads. First you need to know what to look for, what you should be asking, and how to be found. If you are thinking to use podcasts as a marketing vehicle for your business and become an expert in the area, then
consider this:


You will be able to monetize your podcast by generating leads for your own business so that you won't find the need for external sponsors – you can be your own sponsor! Very soon, there will be a point where your podcast will be growing at an exponential rate, and the pros of taking brand partnerships will outweigh any possible number of cons you could think of! In 2015,
Advertiser Perceptions took a poll among advertisers, in which 15% of advertisers said that they advertise their own podcasts. By the year 2019, the number of advertisers increased to 39%.

In recent times, many advertisers have wanted to give podcasters a boost. But one thing you need to realise is that as much as there is an increase in the number of advertisers, there is equally an increase in the number of podcasts that compete for the advertising dollars. Hence, it is better to be strategic about what you want. In a study done by "Super Listeners", which was conducted by Edison Research, many passionate listeners like to hear from the podcast sponsors.

Listeners prefer their favourite shows to choose good quality sponsors. Seventy percent of the listeners have tried using a product or service mentioned in the podcast. Sixty percent of the listeners said that they appreciate the sponsors for sponsoring their favourite shows, and
forty-four percent have good views about the brands that sponsor their favourite sponsors. In this article, we will take at a look at the different types of sponsorship deals you will come across, the

types of advertisers you will see, how podcasts with small audiences can land on brand deals, and most importantly, where to find all the great sponsors.



VARIANTS OF PODCAST SPONSORSHIP AD MODELS



Before striking a deal with the brand you are aiming for, it is important to know what benefits you will be getting from them. Here is the list of the three primary metrics used in podcast
advertising.



● CPM Model

CPM stands for "costs per mille", and it is used to refer to the amount of money the advertiser pays the podcaster for every 1000 listens their ad gets. The CPM rates for most podcasts range between $20 -$25, so if your podcast gets 5,000 downloads per episode, you might get $100 –
$125. This model works best for podcasts that have 10,000+ listeners. This ad model is profitable, but it doesn't work for most independent podcasters.


● Affiliate model (CPA)

CPA here stands for "cost per acquisition," which means the podcasters get compensated for every sale they make with an affiliate link. This model is best for independent podcasters and
new podcasters. This affiliate model works well for podcasters with a small, engaged audience and larger podcasts.
💡 Generate personalized emails, blog articles, product descriptions, and ads in seconds using the power of A.I


● Value-based model

In the value-based model, advertisers will pay you a flat rate for promoting their product or
service on your podcast. This model is best for any podcaster with a highly engaged audience following. If 200 people listen to your podcast, you could get $500 for a single product mention. The important trick in this method is in the name and providing value to the brands. You might have only a hundred listeners. But if these hundred listeners are of the right kind, the brands will note it.



ADVANTAGES OF GETTING SPONSORED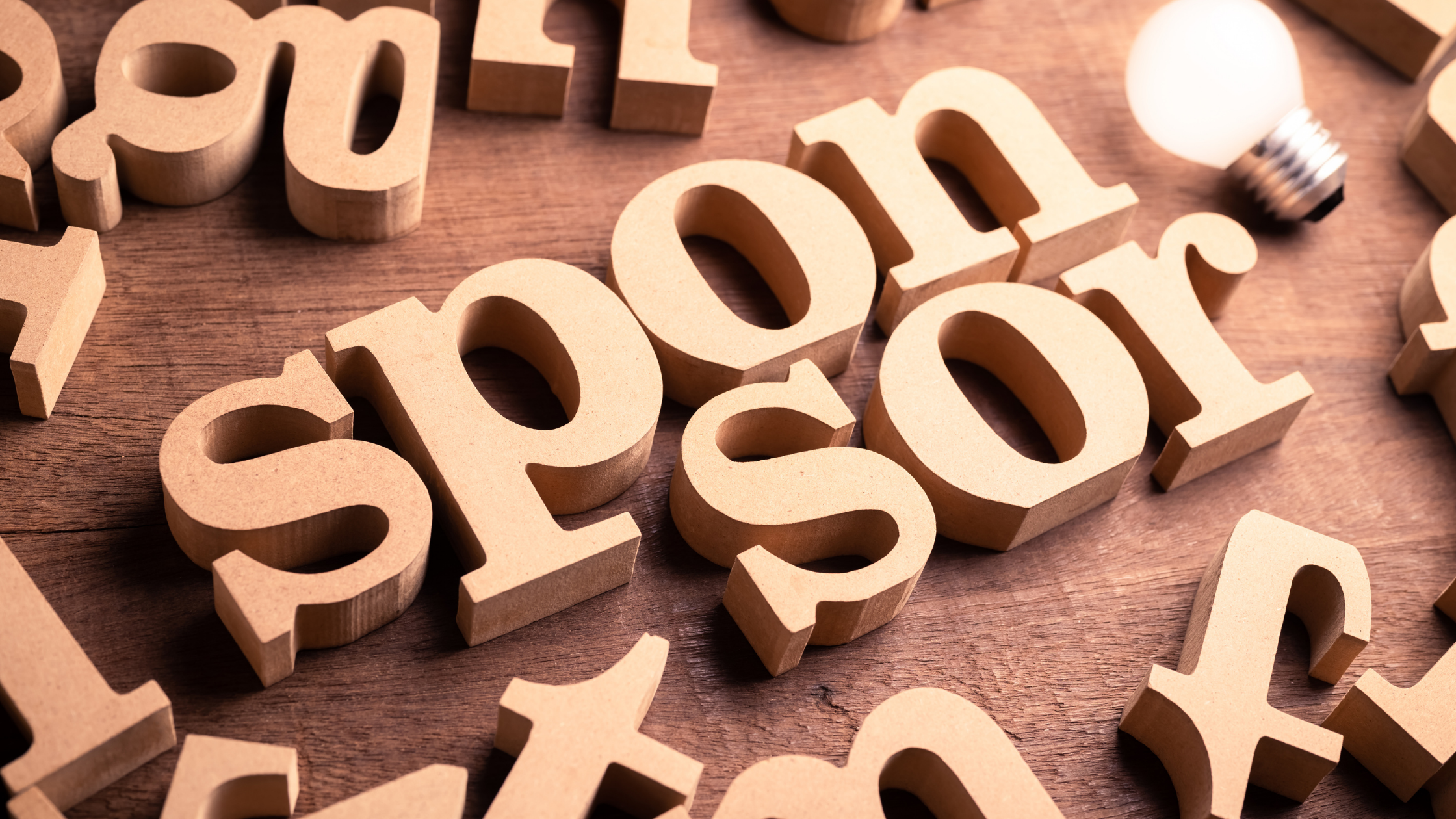 Are you thinking that getting your podcast sponsored is truly a big deal, and does it even matter? Well, podcast sponsors offer numerous benefits, but I will mention the most important ones of them all:


● Monetize your show

Podcast sponsors help you turn your hobby into generating income from it. It's like hitting two birds with one stone. You are happily following your hobby and earning at the same time. It's a pretty good option to consider. Think of it in this way, over two-thirds of listeners act based on the ads they hear on the podcasts. It is a pretty impressive number, right?! Remember, whenever your listeners take action after listening to the ads, you will earn money.


● Building your brand identity

If you want to build a stable and definitive audience, you need to ensure your podcast stands out among the 8,50,000 podcasts out there. And how do you build this? You need to work on
creating a strong brand identity. Here's how you do it: On average, three-quarters of Americans listen to podcasts to learn about new things. When you provide them with meaningful and quality content, they will listen to your podcast again.


● Building a network

The relationship between the host and the podcast sponsor can work both ways. So as long as you promote their goods and services, you will earn their trust, which will open a path for further business or networking opportunities for you.


● Grow your platform

If the listeners like your ads, they will return to your podcast often and share it with a lot of their friends. In the long run, a few strategic podcast sponsors will help you draw traffic and help in growing your audience. On another important note, using sponsorships is not the only way to monetize your podcast, but they are sure a great place to start.



HOW DOES PODCAST SPONSORSHIP WORK?

Before looking for a first sponsor, you need to know and understand how podcast advertising works.


● Ad format

A podcast sponsor or an advertiser usually pays you for promoting their goods and services over one or more of your podcast episodes. You are given the liberty to get creative while promoting your sponsor, but the hosts mostly the following ways to run ads: radio-style or host-read.


● Radio-style ads

In this format, a third-party marketing company creates the ads and places the ads in your
episode. Is it effective? According to Edison Research, 70% of the listeners consider using a product after hearing about it in their favourite podcasts, so yes, this absolutely works! Some podcast sponsors work with hosts who run radio-style ads.


● Host-read ads

In this type, instead of inserting an ad in your podcast, you will talk about the product or service and tell why and how it works for you. It is up to you to choose the narrative; be sure that the flow is natural and sounds good. Host-read ads are the most popular option, making up 63% of the podcast ads. Whatever option you choose, consider the following three places to run an ad:
● Pre-roll – right before the podcast's episode starts
● Mid-roll – in the middle of the episode
● Post-roll – after the show



● Sponsorship model

After the above step, you must choose which sponsorship model you want: a CPM, affiliate, or value-based.



QUESTIONS TO ASK BEFORE REACHING OUT TO A SPONSOR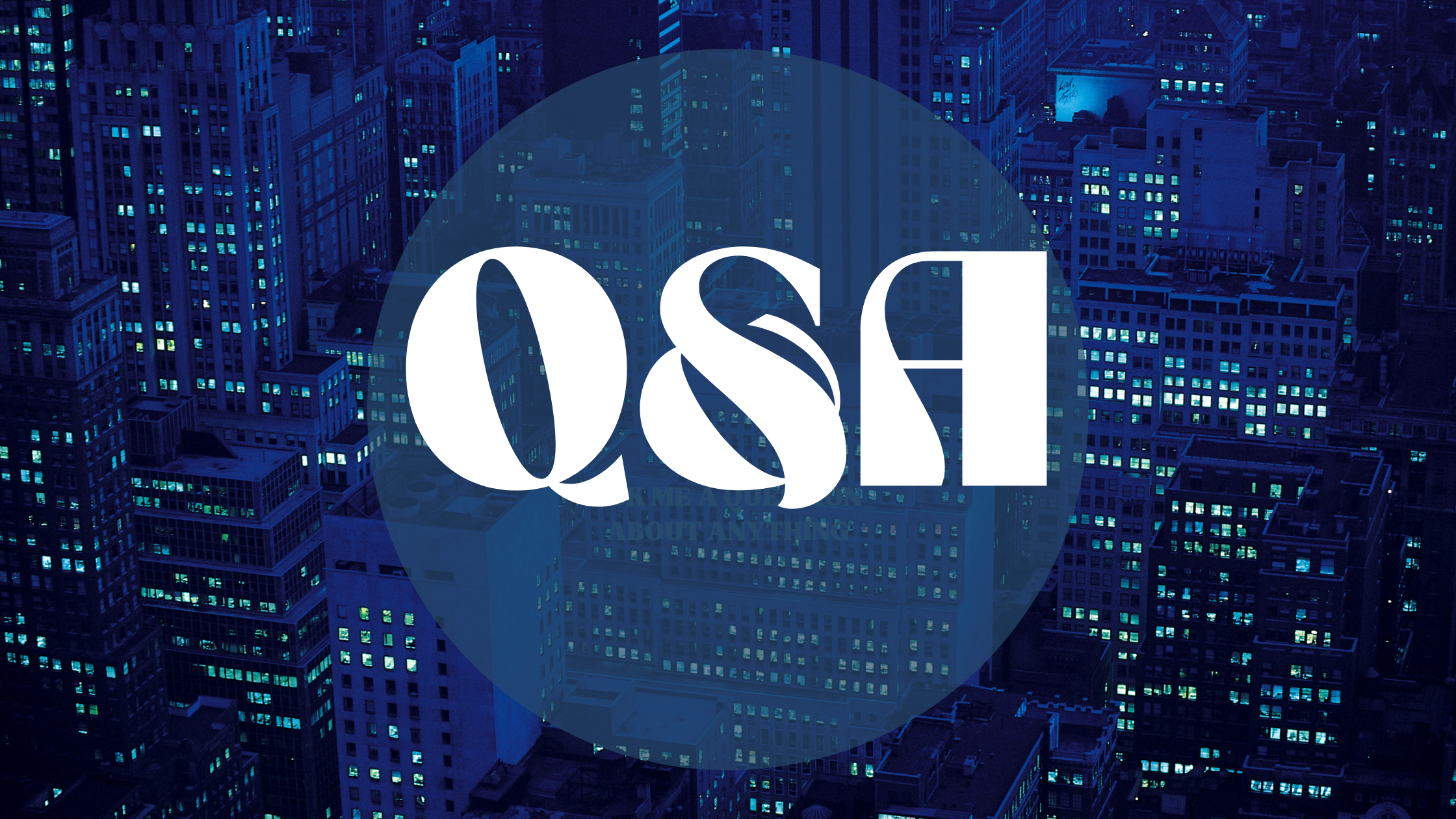 Any experienced advertisers will have some questions for you before they plan to invest in your podcast. So it is important to have the answers prepared beforehand because this is what the
sponsors want to know and hear from you:

1. What is your pitch?

The question is basically, why should a brand advertise with your podcast? The media kit can help you answer all the common questions your sponsor asks you, and it will also help you promote the idea of podcast marketing. But not many companies are familiar with podcast ads.

A podcast trailer is the best way to introduce your podcast to your audience and advertisers, and you can even make a podcast trailer separately for advertisers by curating it carefully and giving it a personal touch of your own.


2. What is the demographics of your audience?

First of all, who listens to your podcast? Does your audience include stay-at-home dads in their late thirties or college-going people in Chicago who love basketball? Or is it single women who earn more than $80,000 per year or teenagers who live at home? This is very important in
ascertaining how to get sponsors for your podcast.


You can have a rough idea of your audience based on the content you are creating. But the podcast analytics will give you the data you can take to the bank. We recommend you to look at your Spotify analytics dashboard for detailed demographics so that you get a better understanding in knowing who your audience is.


3. What is your advertising rate?

Sometimes the idea of earning anything will make you excited, but be careful not to undermine the value of your show. You have to remember that podcast advertising is an incredible business opportunity. If you want sponsors to provide for your podcast episodes, you have to let them know how much they will be paying for the episodes.

The rates are calculated as CPM. This rate is usually determined by your audience's size or who they are if you can prove that you have an audience that includes 500 CEOs, that itself is a very valuable proposition with which you can successfully monetize.


4. What is in your inventory?

It is quite familiar that podcast ads are broken up into pre-roll, mid-roll, and post-roll ads. Out of these, the mid-rolls is the most valuable since it is usually at that point people are already
engaged in listening to your podcast, and the post-roll is often considered less- valuable because only a few people are going to listen till the end. Pre-roll ads are usually the shortest and they keep your listeners on board. Native advertising is a process in which you work with an
advertiser to integrate their brand with your brand. So this means the host-read ads, but also it
could be a business podcast which interviews the founder of one of their sponsors as an episode.




HOW TO FIND THE RIGHT SPONSORS FOR YOUR PODCAST?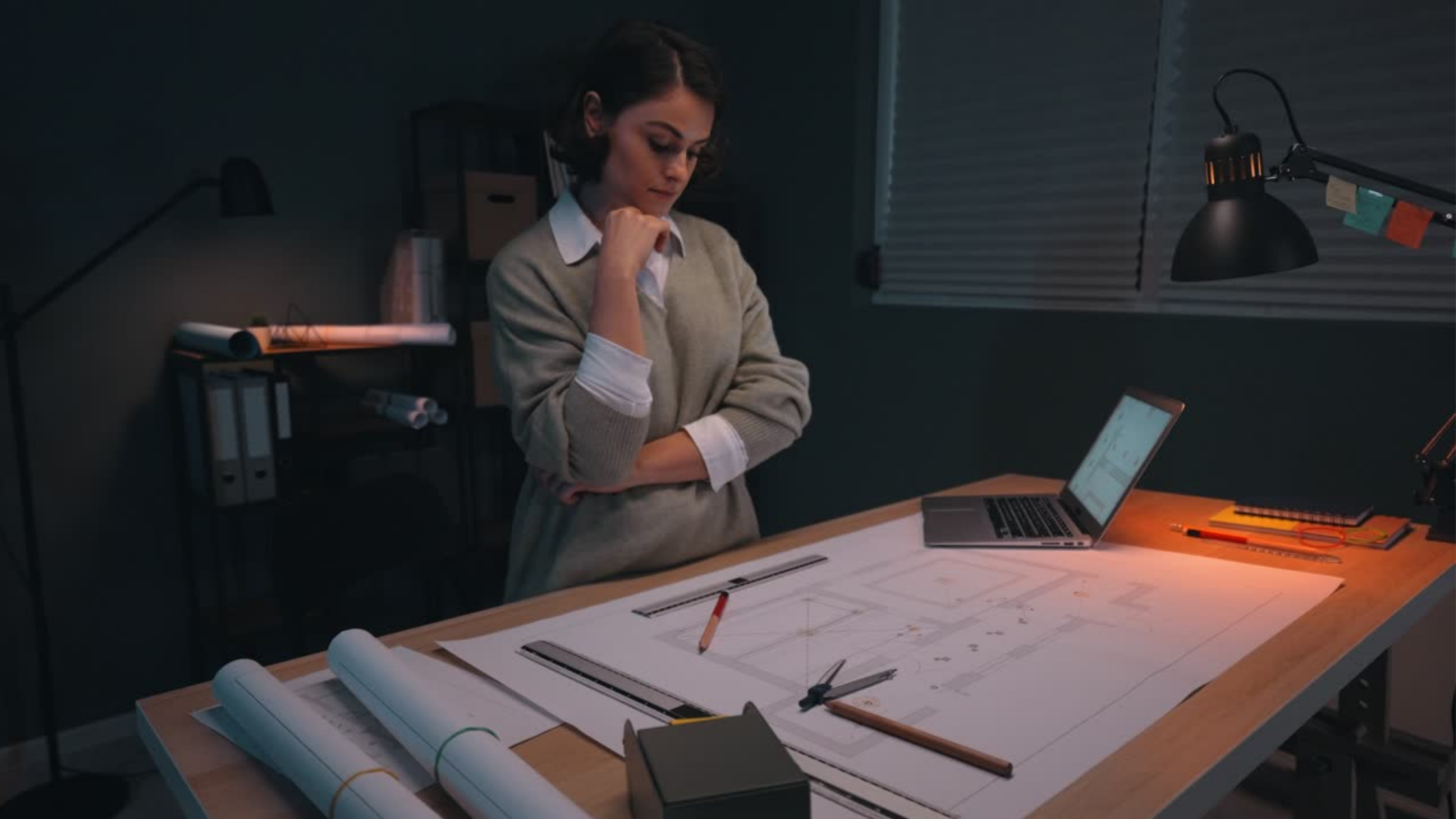 While you are an amateur in podcasting and have just started your podcast, you need to be
aggressively looking for sponsors. However, once you get popular and have a stable audience of your own, sponsors will come to you and this will give you leverage. Follow the following steps to secure the advertisers you dream of.


STEP 1 – Consider and ponder about your niche

The most important aspect of finding advertisers for your podcast is to first find the sponsor who will fit your niche. If you put irrelevant ads on your podcast, the viewers will get disappointed
and frustrated. It is important for you to fit your ads based on the audience too, so that the
sponsors will do well. It is quite inter-linked, when your audience continues to show interest over the ads, naturally you can raise the rates over the time.

First you will need to take is to think about the ideal listener. In marketing terms, this person is referred to as 'avatar' or 'persona.' You have to fix this person in your mind and know their likes, dislikes, preferences, problems, needs, etc. Whenever someone asks us for advice

regarding podcast sponsors, this is the first thing we ever tell them. If you don't know about the audience of your podcast, you will probably end up being sponsored by sponsors they hate.

Your persona should include the demographic information, the listener's short description, and above all, what they want. It's because when someone tunes in to your podcast, they either want to gain information or it's just for entertainment. So it is important for you to know what your
audience wants. Also while gathering information about your personas, you may notice that all your listeners don't fit in the same group. Therefore you might need to create multiple personas to represent your different kinds of listeners. Keep the persona's document close so you can add information to it any time you want.

STEP 2 – Search for your potential sponsors

Now that you have completed the above process, you know who your listeners are, what they enjoy listening to, what they don't like, it is now time for you to look for the potential sponsors who match your audience and your preference.

So where can you find your potential sponsors?
● Browse the ads available on website and blogs
● Check out about the companies who advertise in the industry magazines
● Review businesses who purchase paid ads
● If any brand representatives post in your online community or group, look out for them
● Ask your listeners what products they like or buy often


One easy to find sponsors is to find similar podcasts in your niche and find out the companies which sponsor them. Then try approaching them. Since the company is already paying to reach
the listeners, they might accept your request. And even if they don't accept your request, you will now have a better idea of which companies to approach. For example, let's say that you are hosting a podcast about finance. Listen to a podcast which also talks about finance and find out who sponsors them. In case they are sponsored by a budgeting software tool, you can approach
some other budgeting tool.


Five more tips for finding the right sponsor

This is a trial and error method and you will gradually learn during the process of finding a sponsor. You can use the five tips to get your first deal.


1. Don't rule out the little guys

You need to know that your first podcast need not always have to be a big company that
everyone knows. There are many small companies who are desperately looking for advertising opportunities too! Your listeners might even appreciate you for making them aware about the lesser known companies which sell great products.


2. Don't get too picky with the price

It is natural that you want to earn from the ads, but don't use revenue as the standard while picking sponsors. You need to prioritize the ones which fit your audience best so there will be more listener engagement too. It is better to sacrifice a few dollard to make sure your listeners enjoy your podcast.


3. Choose the sponsors who don't bore you

You need to be at least a little excited, if not completely enthusiastic about the product your
sponsor is offering. If you don't pay attention to the product, there are chances that you might bore your audience.


4. Stick to the companies you respect

Your audience will know it right away if you are recommending a product half-heartedly. So before you promote a product on your podcast, make sure that you actually approve of the product. If you aren't aware of the product, then ask for a sample, so you can learn more and then decide whether you want to promote the product or not.


5. Keep an open mind

There is no single, easy way to find sponsors. Some of the sponsors have clear programs which you need to follow and there are other sponsors who are flexible to your demands. When you

hunt for sponsors, make sure you pitch potential sponsors who have not sponsored before. Also don't be afraid to look in unusual places and get creative.


STEP 3 – Create your sponsorship proposal

Impress your potential sponsors by sending them a proposal which embodies your personality and professionalism. Your proposal deck should include:
● The title and logo of your podcast
● Summary of your podcast's niche – include episode length, subject, format, and any popular guests you had on your show
● Information about you, the other hosts, and the production team
● Information about your listeners and their demographics. Also include evidence to show that audience like to listen to your podcast
● Proposed rate and the partnership ideas. You will need to let them know that you are open to ideas too
● Contact information


When you are making your first proposal slide deck, save a "master" version of it as a template. Then you can customize the template and send it to any new sponsor. Use specific language and imagery so you will be able to connect with the desired sponsor. It is important to show your brand personality in the proposal.


STEP 4 – Send your pitch

Once you are done with editing and drafting your proposal, it is time now to email your proposal to the potential sponsors. Since this is the first interaction with your potential sponsor, you need to send a quality email. Summarize points from your presentation and tell your sponsor the kind of host you are. It is important to drop the names of the popular people who have been on your
show or those who listen to your show.


You also have to let them know why sponsoring your show is important for them. Get to this point straight to make your sponsors know what they would gain from sponsoring you. Before

you email them, show them signs that you are interested in their brand and products. Follow them on their social media handles, and give them a public compliment on Twitter.


STEP 5 – Follow up with your sponsors

Don't lose hope when your potential sponsor doesn't respond right away. There are chances that your email must have gotten lost in their inbox. Send a follow up email after seven days after your original pitch. Ask them politely to respond to your pitch, even if they are declining your offer. You don't have to think about worrying your sponsors because many people appreciate a follow up email. End your follow up email graciously. Make sure you let them know that they
are welcome to contact you in the future, and then move on to the next opportunities. You can use this as a follow-up template:
Hi  Darwin,


I sent an email last week asking about the possibility of us working together to promote your
company. I just wanted to follow up with you to make sure you didn't miss my email. I hold this belief that your product will be a great fit for my audience and that we can have a great relationship.

I will be glad if you let me know what you think about it or if you have any ideas. I understand your decision if you refuse, but please let me know either way.

Thanks again for your time!


Cheers,
Charles



COMMONLY ASKED QUESTIONS ABOUT PITCHING A SPONSOR


How do I find people to pitch?

Look for independent creators and small businesses! Like I already mentioned, your first sponsor does not have to be a company which is a household name. You can look for companies which look for businesses with little money but a lot of creativity. Online businesses are good because they can sell to listeners anywhere in your country or across the world. Search what is popular on Etsy, Pinterest, and Tumblr with your audience. Brainstorm some of the keywords you need to
search online, and allocate an afternoon in your day to do those searches.


Save the links which lead to promising companies and websites. If you are having trouble finding prospective sponsors, ask yourself: What would you do to get a free sample? What would delight you? What would your audience freak out about? If not, ask for someone's opinion. Ask your friends, collaborators, trusted listeners – and even your friends and family!


What goes into a pitch?

It is actually pretty simple: A pitch is an email sent to your prospective sponsors with information on your show and pricings. The easiest way to level up your pitch is by using a slide deck. It is true that businesses love slide decks. You need to take an hour or so to make a few
slides explaining your show, your team, and your sponsorship rates. You can use the "Master Template" version and optimize it according to the person you are sending the pitch.

Here's what you can include in your pitch deck:
● Title slide with your show's artwork.
● About Us slide which includes your show's description, summary, episode length, hosts, format, reporting, guests, etc.
● Our Listeners slide which include the audience's demographics, download statistics, and relevant anecdotes.
● Pricing slide which has the rates.
● Team slide which includes the bios, photos, titles, and contact information of your team members.


TEMPLATES FOR PITCHING A SPONSOR

After you have put this much thought and effort into your slide deck, it is important to be careful about the email you write too. Here is an example of an email which was sent to the prospective sponsor:

Hi Henry,


I'm Amanda. I co-host History With Amanda podcast, which is a history and comedy oriented podcast on folklore, and mythology. We love Dragon's Prosperity, and I wanted to know if you might be interested in working with us to promote your business. Our show is of 40–50 minutes of a historian and her childhood best friend discussing mythology and folklore over drinks, and we share references everything from Star Wars to feminism. Our past sponsors included a custom
Harry Potter wandmaker and a subscription cocktail service, which were both huge hits with our audience. We think Dragon's Prosperity would be a great fit for our audience. And with
10K+ of podcast downloads and counting, we know your business will get a wide exposure to a great range of audience! If you are interested to learn more about our show, you can try any episode that looks interesting to you: we have lots of
classical mythology and urban legends. I attached a PDF with some more information on our
show and rates. We're absolutely open to have a discussion, so let me know if you'd like to chat about our partnership! If not, I hope you truly enjoy the show. Thanks again for making such
wonderful products.


Best,
Amanda McLoughlin


Similarly like this you can customize the template for your own needs. Try your best not to make your email sound like a corporate robot. Sponsors expect your email to show your personality, so don't be afraid to add it into your pitch. As you learn more about emailing and responding to your sponsors, you will soon understand what objections they would pose to you. So the next time, you will answer their question already in your pitch!

CONCLUSION
Now you have known how to find the sponsor for your podcast whom your audience doesn't hate. Try to get feedback from your listeners too. Podcasts are an effective tool to create revenue but you need to put in the work first. If you spend quality time choosing the sponsor, it will be really beneficial for you!