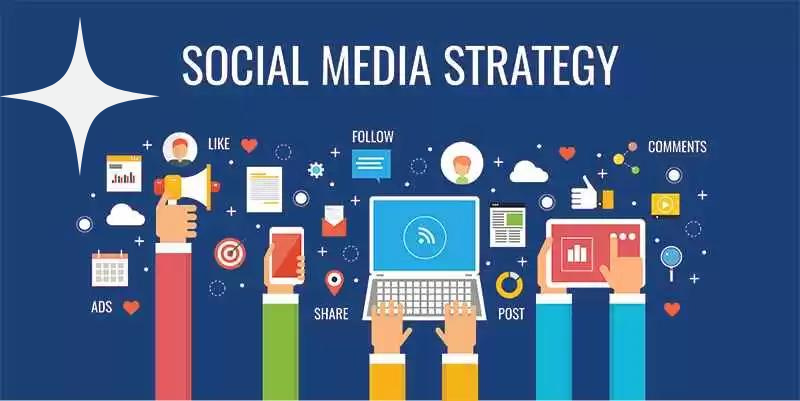 A social media strategy is an overview of everything you want to do and want to accomplish on social media. It directs your actions and informs you of your success or failure. Having a strategy is essential for successful social media marketing. It will be difficult to succeed on social media if you don't know what your objectives and target audience are and what they want. Creating a social media marketing strategy is crucial if you want to grow as a social media marketer or expand the reach of your company on social media.
In this post, we'll show you how to create a social media strategy template. But first, click the link to learn more about the template.
What Is Social Media Strategy?
It is a written plan that outlines all the marketing initiatives you intend to carry out on your social media profiles to advance your business and engage with potential clients. Social media strategies serve as frameworks that direct every action you do on social media. The strategy keeps you on the right path and achieves your objectives in a fair amount of time. Therefore, a social strategy typically includes measurements that will allow you to track your progress. Also, the outcomes you hope to reach in the future.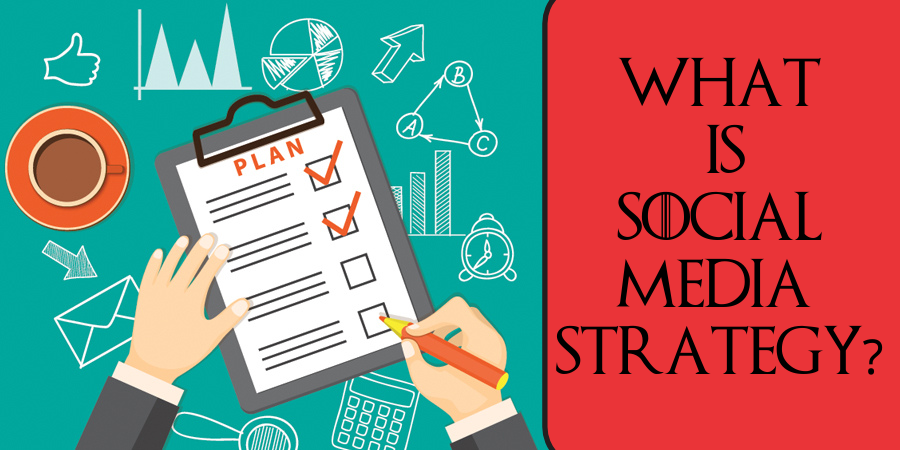 Why Use a Social Media Strategy Template?
Social media has the ability to be a potent marketing tool. Sharing links to your most recent blog posts is not sufficient.  People demand diversity, interaction, and social network-specific unique content. However, with so many networks available today, choosing which ones to concentrate your attention on for the highest return on investment can be challenging.
💡 Generate personalized emails, blog articles, product descriptions, and ads in seconds using the power of A.I
You can design, develop, and practice a social media marketing strategy, using the template to produce tangible company results.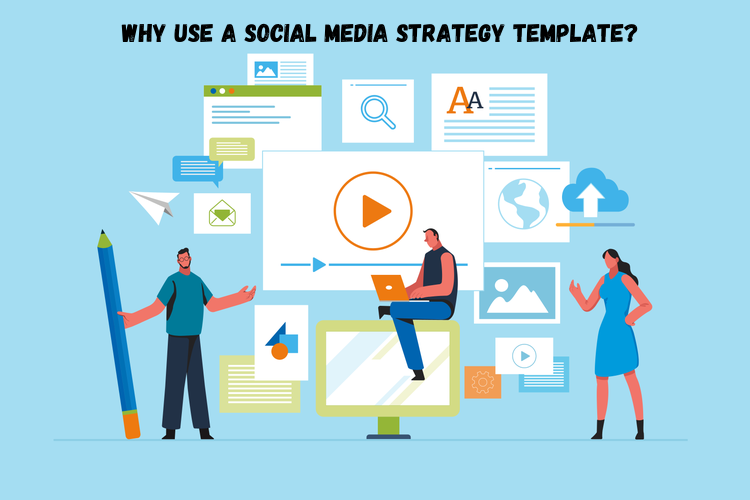 Social Media Marketing Strategy Template?
Continue reading to learn how to create a social media strategy in detail. The above-attached attached template's social media strategy is briefly described in the section below.
Determine Target Audience
Determining your audience is the start in developing a social strategy for a small business. Reaching and engaging with your audience will be simpler the more you understand them. You can learn a lot about the social media patterns and lifestyles of your audience by just looking at their demographics.
Decide Your Platform
You must choose which social media platforms to build profiles for by your choices and research from step 1. Try not to spread yourself too thin. Make sure the channels you select are the most appropriate for your brand. For instance, if your company provides a service, you might think about posting interviews or lessons on YouTube. Therefore, make an effort to stay active on at least one popular social media network.
Set A Goal
What objectives do you expect to achieve through your social media strategy? You should establish goals for each of your social media channels as different social media platforms are used in different ways. However, setting objectives for each of your social media accounts will guide your content development. It enables you to monitor your progress.
Give your platform a calculated amount of time
Determine the frequency of your channel updates and the amount of time required to create new content. You can decide whatever is best for you and your company, but when planning your time or resource budget, try to be as realistic as you can. Your postings can be scheduled using a scheduling tool. You will need to arrange some time each day to check your accounts to reply to comments and messages.
Get to know your competition
It's likely that your competitors are already using social media, so you can pick some tips from how they operate. Conduct a competitive analysis to ascertain that. You can learn more about your competition and what they excel at by conducting a competitive analysis. You'll have an understanding of what is typical in your field and which will help you define your own social media goals. You'll be able to recognize opportunities through it.
Don't post too much or too little
If you're developing a social media marketing plan from scratch, you might not yet know how frequently to publish content on each network to get the most engagement. If you post a lot, you run the danger of driving people away. However, if you post less, you run the danger of appearing uninteresting to followers. Before posting without thinking, perform a thorough study of the posting criteria for each platform.
Decide Suitable Content
Finally, you must exercise creativity in selecting the content to share. Your content should be appropriate for your channel, pertinent to your audience, and support your marketing or business objectives. Show other users what kind of content they can anticipate seeing on each network by keeping your content in line with the goals of each network. Prepare to update this section periodically as it may take some testing over time to decide which kind of content works efficiently on which kind of network.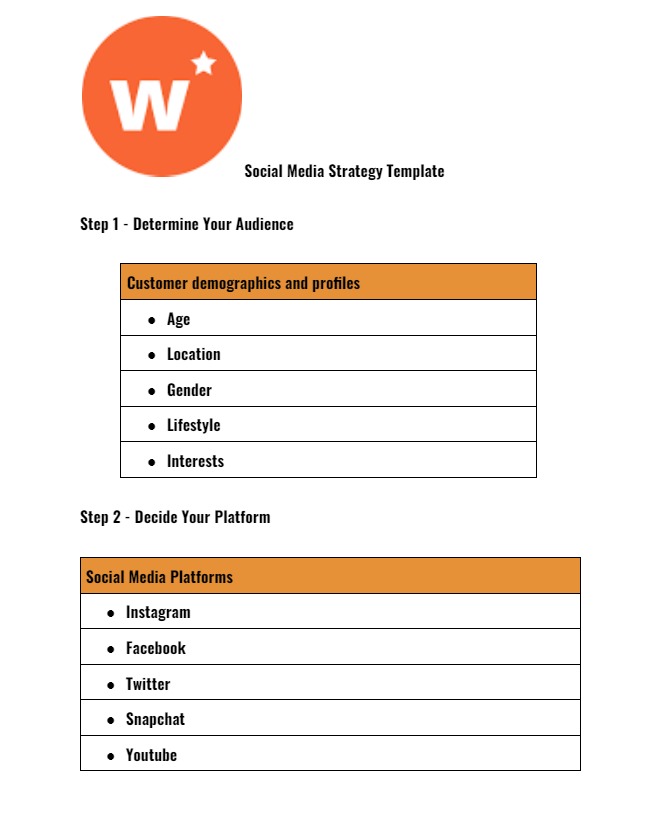 Conclusion
In this article, I have included all the important information needed to understand social media strategy. The first step in maximizing the benefits of social media is to plan out your approach. However, it just serves as a starting point. You may create a social media strategy template using a variety of tools. The best AI tool for social media strategy is Writecream. It generates cool captions for various social media networks in under 5 minutes to help you reach your target audience for free.