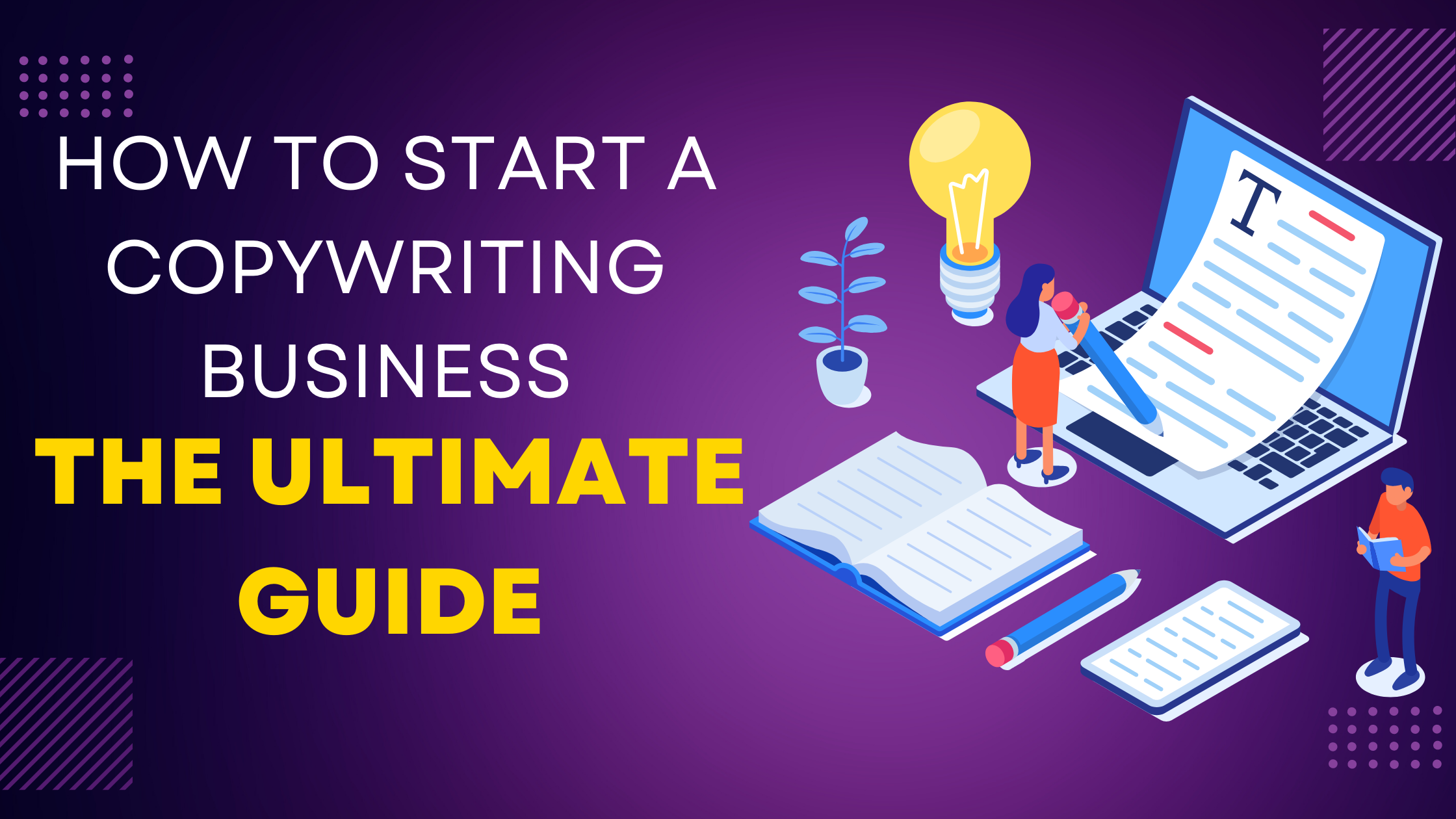 "The key of all effective advertising is not the production of new and tricky words and pictures, but one of placing known words and pictures into new connections," remarked Leo Brunett, a pioneer in the advertising profession.
Copywriting is a creative yet successful job that requires sufficient talent to aid in the sale of your company. It's similar to any other business, except that companies pay these "freelance copywriters" to help them market their products.
Start planning for your own business if you've been influenced by this copywriting service and want to create a career out of it. Don't worry if you don't have an entrepreneurial bone in your body. A copywriting business can be started in the same way that any other small business can. Despite the fact that it has fewer risks than most other firms, you can overcome the risk of a severe economic downturn with a strong and successful business strategy.
Copywriting is one of those uncommon skill sets that are both easy to learn and lucrative to earn.
💡 Generate personalized emails, blog articles, product descriptions, and ads in seconds using the power of A.I
Businesses are hiring copywriters like crazy, and good copywriters can easily earn six figures. Most copywriters now work remotely, and they don't require any formal schooling or training.
In this book, I'll show you how to become a copywriter and earn six figures in the next calendar year, step by step.
I've been a freelance copywriter since 2013. I went full-time in 2016 and earned around $80,000. The following year, I earned $130,000, and the following year, $220,000.
I'm not the world's best, fastest, or brightest person. I've dealt with copywriters that earned six figures in their first year and well over $300,000 by their third year.
But, unlike many others who succeed for a variety of reasons, I understand WHY I was able to meet my goals and build my company.
As a result, you won't only learn how I became a six-figure copywriter in this guide. You will also learn how to become one. We'll show you how to start a copywriting business in this post, with step-by-step instructions on how to get started.
 Meaning Of Copywriting And Why Should You Do It?
Copywriting is writing with the ultimate goal of persuading the reader to do a specific action.
The majority of individuals reduce the action to a simple "purchase." This is only a half-truth. Before a user is ready to purchase, they must complete a number of steps.
Look at Eugene Schwartz's Stages of Awareness below.
The customer who isn't aware won't be ready to purchase.
They require facts that will help them understand the problem. The action you want that person to do is to click the "learn more" button.
It will only be necessary to serve a "purchase now" offer to the person who is most aware.
As a copywriter, your duty is to respond to the user's current inquiries and direct them to the appropriate action to advance them to the next level of awareness.
But here's the thing: You can't possibly cover everything.
The best freelance copywriters, those who operate six-figure copywriting businesses, concentrate on a single stage of awareness.
It's possible.
Using content marketing to introduce a brand to a larger audience.

To convert that interest into leads, you'll need to create landing pages.

Writing engaging emails to nurture leads and prepare them to buy.

Creating sales pages that are highly optimized to eliminate last-minute objections and close the deal.
They grasp that type of copywriting and tailor their services to get a certain objective.
The result of a person's progressing to the next level of awareness. They aren't a generalist but rather a specialist. That is why they are able to charge so much.
It doesn't take much to become a better copywriter than 90% of the population.
All you need to know is what to study and practice (fortunately, there are lots of great guides on copywriting exercises).
There are plenty of jobs out there if you can put in the effort to become better than 90% of others. Work that pays exceptionally well.
But here's the thing: Copywriting education and training never ends.
I've been doing this for ten years and am continually astounded by how much I can (and must) learn each week.
Even when they're at the top of their game, the best copywriters are continually learning.
If you follow this program, you'll be on your way to becoming a better copywriter.

It will help you acquire the jobs you want and stay away from low-paying bidding site jobs.

This is the most comprehensive guide on working as a freelance copywriter for a six-figure income.
THE EXPANDING COPYWRITING TREND INCENTIVES YOU TO START COPYWRITING.
If you look at the statistics over the last few years, you'll find something remarkable regarding freelancers and consultants.
In a nutshell, things are looking up. And it's not difficult to see why.
Because 90% of businesses rely on freelancers to help them achieve their objectives, there are lots of possibilities.
We earn more than 70% of what the average worker earns.

Traditional employees are less optimistic and happy than freelancers.

I've talked to a lot of various types of freelancers in my ten years as a freelance copywriter.

And I'm hard-pressed to recall anyone who thought establishing a business was a bad idea.
Let's start with the core theme of this post before moving on to the tools and methods. Growing a six-figure copywriting career as a freelancer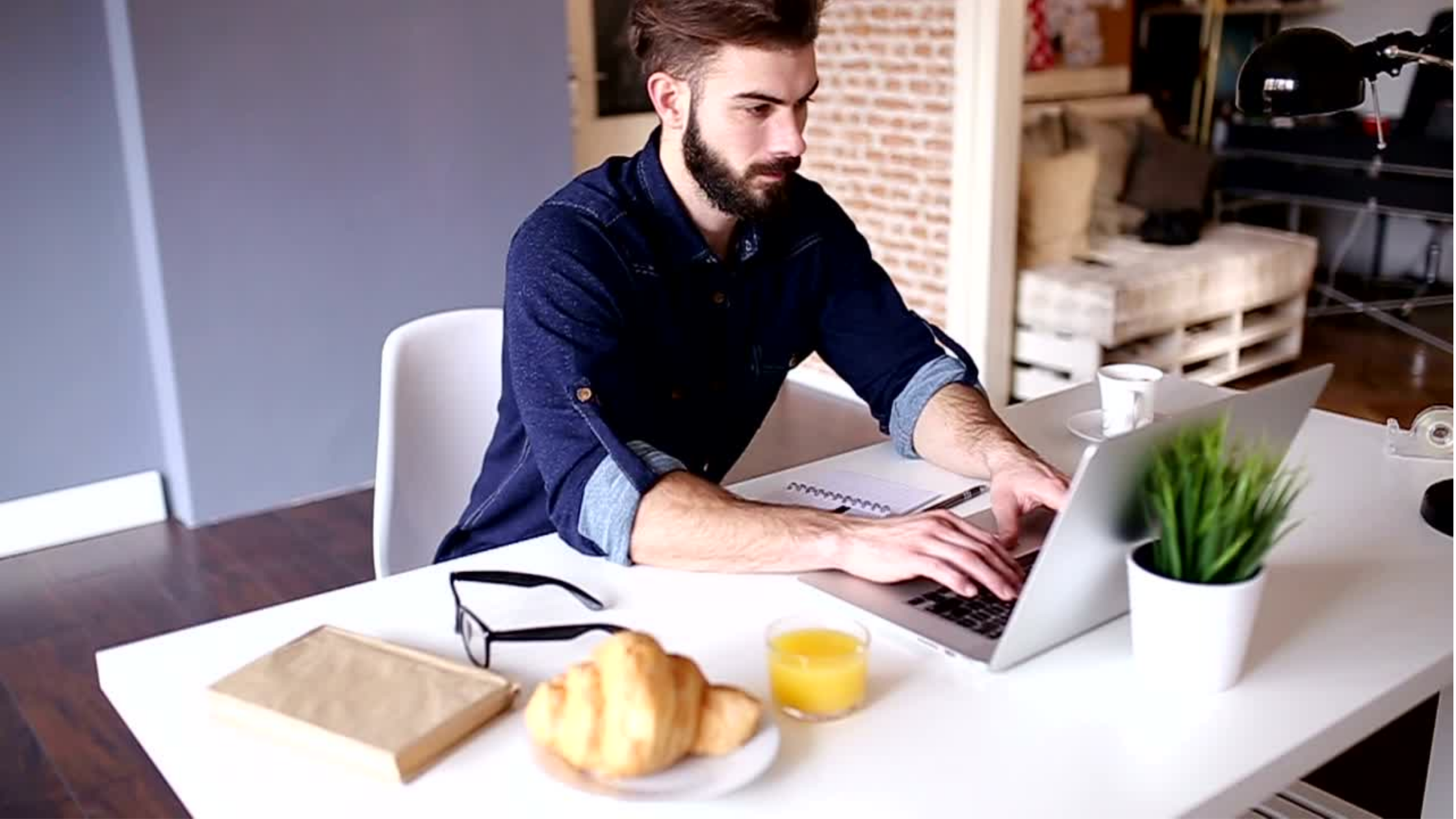 STEPS FOR SETTING UP A WEBSITE FOR YOUR COPYWRITING SKILL
You don't need a website to get clients, but having one makes the process much easier and, if done effectively, will drive greater business to you passively.
You must be searchable on Google.
Before making a purchase, 81% of people look it up on Google.
Content on a website gets more leads than any other form of marketing, according to 57% of marketers.

A website created by a competent copywriter will: Help you rank in Google and passively reach out to new people. Showcase your portfolio (the right way).

Create leads and clients by establishing yourself as an authority.
Here's what you need to do to create a website like that of your own.
For your freelancer website, you'll need to pick a domain name and host it.
The simplest approach to get your website up and running is to use WordPress as your content management system (CMS).
Wix, Weebly, SquareSpace, and similar services are a little quicker to set up, but they lack customizability and the potential to rank in Google.
First, we must select a domain name (what users type into their browser's address bar) and get it hosted (so it can be accessed on the internet).

I prefer HostGator for this purpose.

Because of this, I recommend that you use it. It's inexpensive (you can get started for as little as $2.75 a month by clicking the button below).

They have a 99.9% uptime rate (which means their sites never go down)

They offer live chat help 24 hours a day, seven days a week.

High-end, lightning-fast servers (to help your site rank better)

Assistance with the relocation of the website

Install WordPress with a single click (this will come in handy later)

C-Panel (for all your site's back-end organization) is easily accessible.

Hosting that is nearly limitless.
Of course, with the appropriate promotion, you can save a lot of money.
Step 1 to your freelance website – Choose your Hostgator Hosting plan.
Head to HostGator, and you'll see the below. Click on 'get started now.
After clicking, you'll be taken to a page that looks like the one below. If you're only registering one website, then the hatchling plan should be perfectly adequate.
You'll now be faced with a long page that requires you to fill in some information. You'll need to first focus on picking your domain name.
Step 2 to creating a freelancer website – Choose your domain name.
You want to keep it basic and easy to say when you're choosing this.
An excellent alternative is to choose a name that is a variation of your own. Those domains are extremely versatile and can be used to promote a wide range of services.
If your given name isn't an option, go with something that is:
Simple to remember

It's simple to explain

Spelling should be simple (or simplified).

Avoid unusual characters (such as the hyphens in have-a-word.com.)
I often wonder to myself, "How easy would it be to explain this on a podcast and actually get people to type it into their browser?"
You should simplify it if it's too difficult to understand in a 5-second explanation.
Also, avoid names that are closely related to the business you wish to work in. The reason for this is that you'll most likely change niches as time goes on.
If you sign up for a site like "AutoCopywriter.com" but later leave the auto sector, you're out of luck and will have to start over.
As a result, keep it brief, to the point, and focused on you and/or your service.
You must also select a domain extension. After the name, there's a.com.
Getting the.com extension these days can be tricky. There are, however, other options. Here's an overview of how readers feel about certain extensions.
If you think you have something that might work, visit the HostGator signup page to see if it's free.
At the top, you'll notice a box where you may enter your name and select one of the.com suffixes. The cost of registering (typically $10) will be listed next to them.
Move on to fill out the remainder of the information on the page once you've found something you like.
When you arrive at the optional extras, take a break.
Optional options to pick from in step 3 of setting up your freelancer website
You'll see a section that looks like this as you fill out your information.
You'll notice that two of them have been pre-selected.
As a rookie, you don't need any of these. The site comes with a free SSL certificate, and the rest aren't required for new copywriter websites.
Uncheck all of these boxes, then fill in your information and submit the form.
Congratulations. You now have your own professional freelance copywriter website to brag about
How Much Investment Does Copywrite Business Requires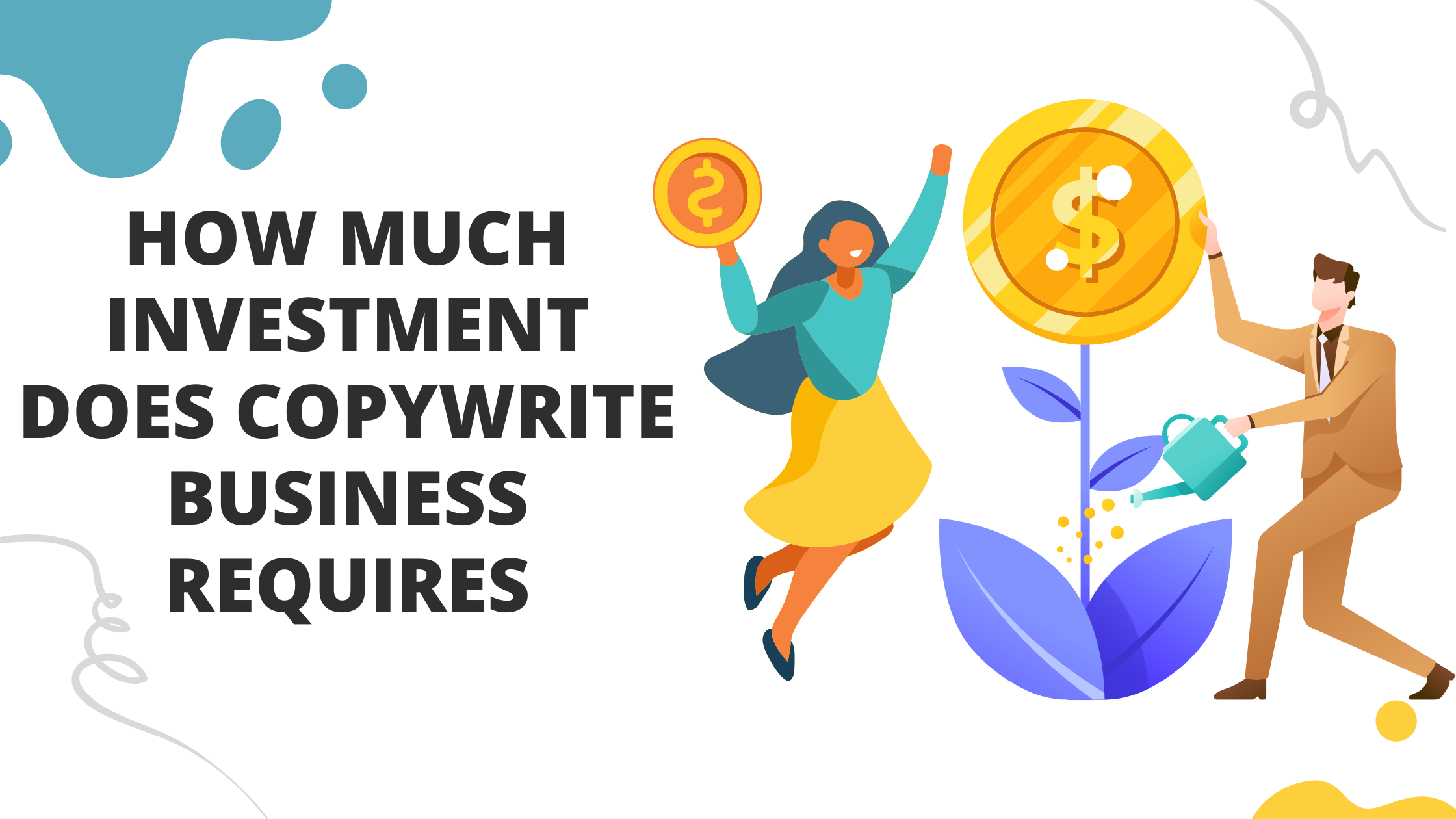 The initial costs are modest, and most people only need a computer and a reliable internet connection to get started. You'll also need a business Paypal account or merchant account, as well as invoicing software if you're working with larger corporate clients.
A new computer might cost anywhere from $400 to $2,500 or more.
A merchant account's fees vary as well. However, they can include a set cost as well as a per-transaction fee. Some firms, like Paypal, charge a fixed fee per transaction as well as a percentage of each transaction. A monthly fee, as well as a percentage of sales and a flat per-transaction cost, may be charged by merchant accounts and payment gateways.
For professional uses, invoicing software might cost anywhere from nothing to several hundred dollars per year.
Advertising is another variable expense. Pay-per-click advertising is more expensive than other types of advertising, such as referrals or email marketing.
When you open a large agency with full-time personnel, your expenditures can skyrocket. You can spend up to $10,000 on high-end computer systems and conference software under this approach.
The only continuous costs in this business are the costs of running electronics (computers, lights, etc.) and the costs of merchant accounts and invoicing software. You'll also need a payroll system if you hire other copywriters.
If your clients demand that you use a specific content management system (CMS), you'll have to keep it up to date.
How Much Can You Earn As A Copywriter
The amount a freelance copywriter cost is determined by their level of experience and the type of copywriting they offer. Copywriters might bill by the word, the page, the hour, or the project. Freelance copywriters might charge anything from $25 and $100 per hour.
If you're a freelance copywriter trying to figure out how much to charge, keep the following considerations in mind:
What do other copywriters in the area charge for similar work?
How long you've been in business: the longer you've been in business, the higher your fees should be.

Consider your overhead costs: what are the costs of rent, insurance, utilities, software, and marketing?

When determining hourly rates, don't forget to factor in time spent on meetings, phone calls, pitches, research, producing and mailing invoices, completing bookkeeping, and other tasks that aren't billed to clients.
 Some Tips To Take Your Copywriting Business To The Next Level
1. Cover the Fundamentals
You must first master the principles of running a freelance business before you can start a copywriting firm. To begin, ensure that you have everything you'll need to operate as a copywriter, including a computer, internet access, and a website to sell your services. If you purchase something new for your business, keep track of the cost so you can deduct it from your taxes. You may also need to register your company and buy insurance.
Make a strategy for your copywriting business.
Create a strategy that outlines your objectives, business approach, and target clients. Examine your competition by researching other freelance copywriting businesses in your area to see what services they provide and how much they charge clients. You'll also want to devise a long-term promotional strategy for your company.
2.Selecting Your Services
What types of services will your freelance copywriting firm provide to its customers? You might wish to focus on a particular type of copywriting, such as advertising copy, website content, email marketing copy, and so on. If you have experience with a specific type of writing, you might choose to concentrate on it while starting your copywriting business.
3.Create a Personal Brand
A strong brand will help your firm stand out from the competition and give it a personality that customers can relate to. Your brand includes your company's tone and style, as well as its graphic appearance, which includes your logo, fonts, and color palette. Once you've developed your brand, you may use it on all of your marketing materials, including business cards and your website.
4.Determine Your Fees
Setting the fee you'll charge your clients is a vital step, but it may also be one of the most difficult for novice freelance writers. To begin, look at what other copywriters in your area charge in order to develop a reasonable range for your city's industry. Determine the rates of other copywriters who provide similar services and have similar degrees of experience as you. Setting both an hourly charge and a per-word rate to provide clients some flexibility is a good idea. When determining your rate, keep in mind all of the business expenses that must be covered by your revenue, such as rent, utilities, and health insurance premiums, among others.
5.Collect writing samples
If you worked as a copywriter for an agency or brand before starting your own copywriting firm, you'd want to gather writing samples from your time there to illustrate your talent and the variety of media, industries, and customers you've worked with. You'll still need writing samples to present to potential clients if you don't have any prior copywriting experience. Consider conducting freelance work to demonstrate your abilities. Spec employment entails creating advertisements on behalf of a company without actually working for them. Even if they don't work for the company, new writers frequently compose copy for large companies to demonstrate the type of work they'd do to make an impact for them.
6.Create a digital portfolio
After you've chosen all of your writing examples, you'll need a place to showcase them so that potential clients can see them. Create an online portfolio that includes writing examples, a list of services, and a bio so that clients can learn more about you and your history. You can utilize WordPress or SquareSpace portfolio templates or engage a web developer to create a custom site for you.
7.Improve Your Skills
Copywriters should constantly strive to improve their writing abilities or learn new skills that will help them grow their enterprises. If you want to learn about technical writing, SEO principles, or another new skill, consider enrolling in classes at a local institution or signing up for online courses that you can take from anywhere. Udemy and Skillshare are two online learning sites that can help you master new skills quickly and affordably.
8.Make a Legal Agreement
You'll want to have a templated contract ready to present to potential clients when you're just starting out as a freelancer so that you can protect yourself and clearly explain the work you'll be doing for them. The services you'll provide, as well as the timeframes for completion and the amount your client will pay you, are all detailed in a contract. Both you and your client should sign the document. Create a legally binding contract for your small business with this step-by-step tutorial.
9.Create a Bookkeeping System
You'll need an accounting system in place to file and record customer payments as well as manage your invoices once they start coming in. To begin, make sure you understand all of the fundamentals of small business accounting. Then, pick an accounting system that suits your needs. You can do your small business accounting manually, recording payments and making invoices in Excel or Word, or you can use a cloud-based accounting solution to make it easier.
10.Pitch Your Company
You must persuade clients to engage you in order to run a profitable copywriting firm. You can promote yourself to new clients by sending pitch emails. Pitch emails should include an introduction to yourself and your skills, as well as a compelling argument why you'd be the ideal freelance copywriter for their company. Advertising agencies are a fantastic location to start sending proposals because they frequently engage freelance copywriters on a project-by-project basis. 
Participate in networking events
Networking events provide freelance copywriters with an excellent opportunity to meet future clients. To keep your copywriting firm afloat in the early years, you'll need to consistently seek new clients. Networking events aren't limited to the marketing or advertising industries. If your city hosts a tech startup networking event, it could be a great method to meet startup owners who may need freelance copywriting skills.
11.Inquire about referrals
Don't be afraid to ask clients to refer you to their friends and colleagues. Usually, they'll be delighted to do so. Because a person is receiving a recommendation from someone they know and trust, word-of-mouth referrals are some of the most powerful leads you can acquire. Clients might also be rewarded for bringing you new business. For example, if a client refers a buddy to your services, you can give them a $50 discount on their next payment.
Conclusion
Starting a copywriting business can be difficult at first, but as you get into the groove of things, it becomes much easier. Now that you've learned how to start a copywriting firm, it's time to put your strategy into action. So, what exactly are you waiting for? Get started right away!