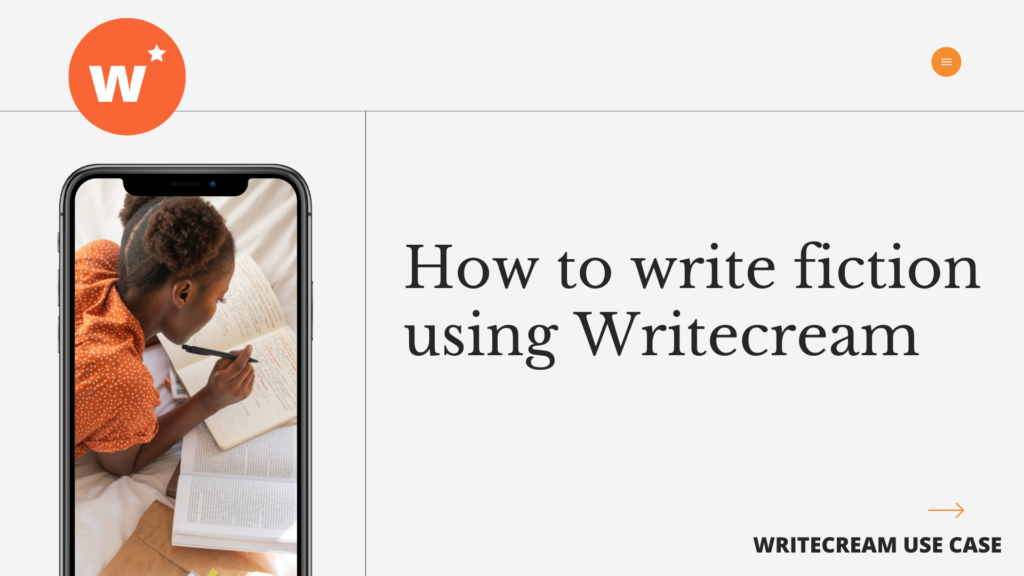 We all have at least once in our lives dreamt of writing a book of our own. However, why did that dream never come true? Because our writing skills weren't up to the mark, or perhaps we didn't have enough time to devote to writing a book. Well, that has changed now. There's nothing technology can't do. From your social media captions to long articles, AI has made everything hassle-free. 
Today every aspect of our life is being overseen using technology. Everything that was cumbersome or time-consuming in the past has now become a piece of cake. So why not use AI-powered tools to write a book/story? Won't it save us a lot of time and effort? I bet you must be wondering where you are going to find such a tool to help you write the content of your book. Well, there I come to your rescue! Today, I am going to introduce a tool that's not only extremely user-friendly but also gets your job done within a matter of minutes. 
It's Writecream's Long Form Editor. It is the magic tool I was talking about earlier. Let me rationalise why you should be using this tool. Firstly, the content you generate for your book using this tool will be Natural Sounding which will make it more compelling as well as engaging. Secondly, you get everything with Minimum Effort. All you need is a few clicks and a little bit of input, and your entire book is ready in a few minutes. With a little bit of input, you can also get a plot for your story and generate ideas for every chapter. Lastly, every piece of writing is Plagiarism Free. As humans, we often fail to write plagiarism free content, but AI is never mistaken. So, that's a bonus point for your book's reputation and credibility. 
Here's a specimen of a book I created using Writecream.
💡 Generate personalized emails, blog articles, product descriptions, and ads in seconds using the power of A.I
Here's what I entered in the Blog Outline tool

Product Name: Titanic

Product Description: Seventeen-year-old Rose hails from an aristocratic family and is set to be married. When she boards the Titanic, she meets Jack Dawson, an artist, and falls in love with him.

This is the outline Writecream generated
1. First impressions
2. Jack and Rose
3. Jack's charm
4. Jack's tragedy
5. Jack's love for Rose
6. Jack's death
7. The love story
8. The present-day scenes
9. The past
10. The future

Conclusion: Rose's story ends with her death, but Jack's story is just beginning.

You can build up on the outline by combining multiple outputs.

Then I entered 'Jack's love for Rose' in the Blog Heading Expander, and this is what Writecream came up with.

Jack is the one person that Rose can't resist. He is one of the few who knows how to make her feel loved and wanted in a world that sees her as little more than a commodity. His love for her consumes him and takes him on a journey of a lifetime. Jack's love for Rose fuels him and gives him the courage to make the ultimate sacrifice.
Now, let's learn how to use the Long Form Editor tool. 
Firstly, you need to go to the official page of Writecream and sign up for a free account. Once you are done signing up, you will land on the main dashboard, where you will see a bunch of AI-powered tools available at your service. Scroll down and click on the 'Long Form Editor'. Besides doing that, you also need to open a Google Doc sheet simultaneously in a new tab.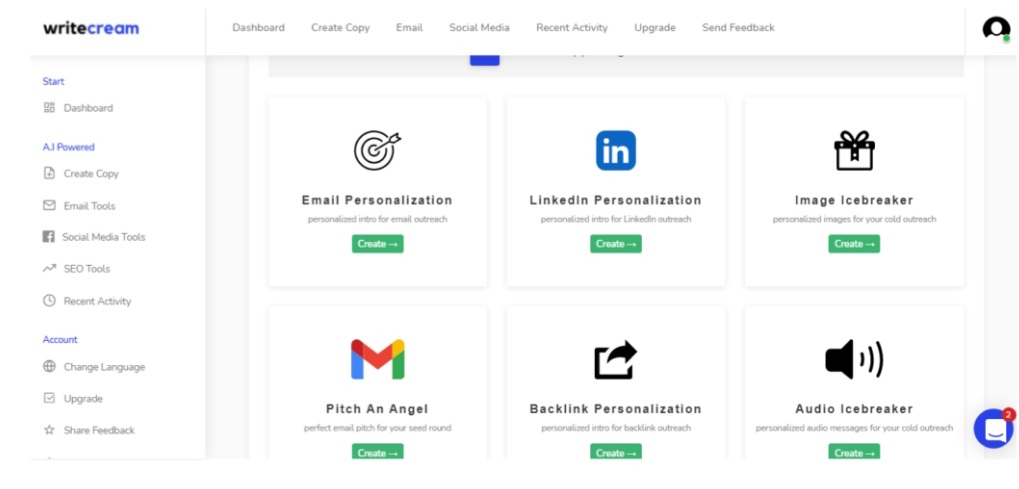 Next, you will be asked to choose the 'USE CASE'. There are several use cases available, but I will later highlight the ones you will use to generate the contents of your book.  After you have chosen the use case, there's another column where you are asked to fill in the product/brand name. However, as you are writing a book, you will be entering the topic on which you plan to write a book. After this, you will also have to give a brisk description or rather a brief idea you have about the topic.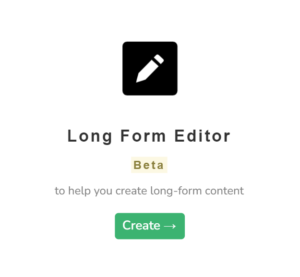 Now, I will teach you how to use different use cases to generate different components of your book. First, use the 'Blog Outline' use case to generate the outline of your book like the one I had generated in the specimen I had linked before. You can also use the primary outline to split it further. In this way, you get several chapters for your book. 
After you have got the Chapter headings, you also need the content for each of them. Writecream has got that covered too! For generating the content of individual chapters, you need to change the use case from 'Blog Outline' to 'Blog Introduction'. This gives you the introduction for each chapter. 
Thereupon, again change the use case to 'Blog Heading Expander' to get a comprehensive body of each chapter. Lastly, change the use case to 'Blog Conclusion' to get the perfect conclusion for each chapter. 
For example, in the specimen I attached above, there is a heading called 'Jack's love for Rose', which was generated using the 'Blog Outline' use case. I expanded it using the 'Blog Expander' use case, and here's what I got:
In the movie Titanic, there is a scene where Jack is playing a game of chess with Rose. She is winning the chess game, and in order to win back the game, he makes a move that he has no intention of following through with. He knows that he has made a mistake and that he has lost, but he kisses her anyway. The way Jack looks at Rose at this moment is the way he looks at her throughout the movie. It is a deep love that is never able to be broken.
To make 'Jack's Love for Rose' into a bigger chapter, you can generate an outline for it and further expand every point. Here's an outline I generated using the 'Blog Outline' use case:
What is Jack's love for Rose in the movie Titanic?
Why does Jack love Rose?
How does Jack love Rose?
What does Jack prove in the movie?
So, now you must have understood the ins and outs of how Writecream's Long Form Editor works. Remember I told you to open a Google Doc sheet simultaneously in another tab? That was for copy-pasting every piece of content you generate using different use cases.  
Just look at the way how with just a few clicks, AI-powered tools like these can help you create a book of yours from scratch to end in minutes. That's not it! With AI, you can easily generate a topic for your book with a few inputs, so do try out Writecream!