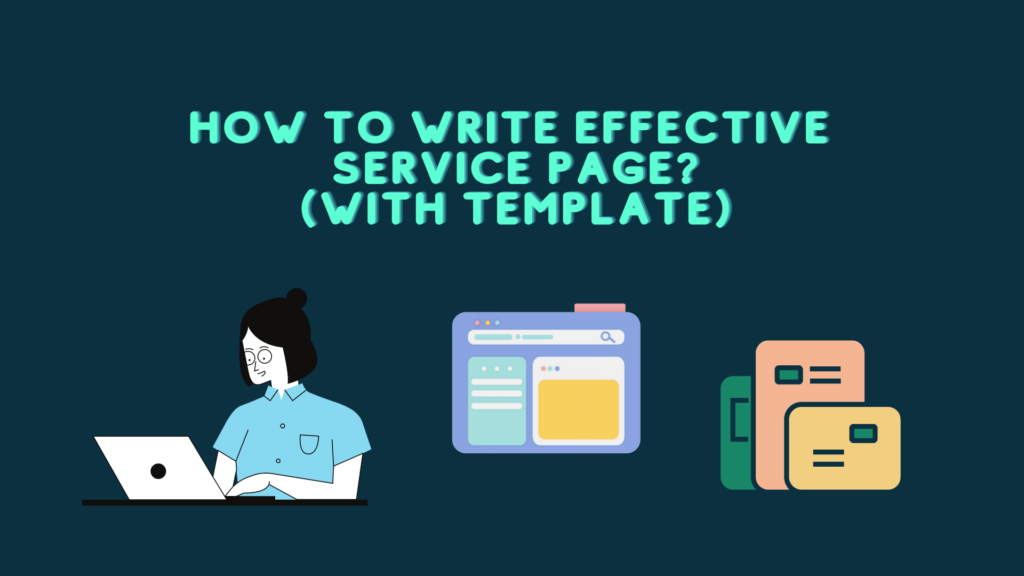 Having a great service page is tough and, on the other side, beneficial too. If your service page doesn't reflect the same, you want to show your customers they will not likely stick to your website for a long time. In this article, we will help you create your service page, increasing your outreach among the people.
Here are a few strategies you will need to build a standard service page:
1. Reputation first- people will follow you on their own
Have you ever worked with a company with no reputation or good reviews about its work? What was the last time someone said about their experience with a bad company? It just never happens.No one wants to tie up with a company that has no reputation, no work experience, is socially absent, or has no industrial exposure.
As a service provider, you should build an above-the-ground reputation so that people can take your service officially on a serious note. It would help if you raised your value to be chosen for services like freelancing design and copywriting.
💡 Generate personalized emails, blog articles, product descriptions, and ads in seconds using the power of A.I
How to build a dynamic reputation?
public speaking and guest posting
Speaking at industrial conferences and contributing your write-ups as a guest post on official sites can help you build a powerful personality.
deliver more than asked
It may be any service freelance writing, designing, presenting their service in a better way you can always provide more than asked. Doing these little things can keep your customers sticking to you for further referrals to their people.
complains about service should be taken seriously.
When your customers come to you with complaints, you should take them seriously and help them in every way possible—the manner of providing service to your customer count.
2. Designing your page layout for UX is important.
People are indeed visually appealing creatures. They mostly choose something unique, appealing, and enticing to their eyes. Your website will be the face of your product. It is the first thing people will notice. Make sure you have all the necessary points on your website. The website layout looks good and inviting.
How to design the website?
Creating an appealing website is not a cakewalk. To build a high-converting website in very less time, you will need some good elements for your UX:
mobile-friendly
Your website should not seem like a complete desktop version as people are always-on mobile phones. There re possibility that You will check your website first on your mobile phone. If your website doesn't look good on mobile phones, there are chances that you end up losing a dozen of new leads for your work.  Your website must be responsive to optimize the website to run on mobile phones. The website should align all images, graphics, and paragraphs properly.
use video
People want content for them, whatever may be the media. Sometimes people find reading long paragraphs boring and time-consuming. If the poll is done, videos and images will have a win over long, long paragraphs. If a ten-minute video can provide you with the information, a two-page write-up is provided; people will select the videos over the write-up.
3. Describe your service benefits at the beginning itself
If the title written in big fonts at the beginning of your page doesn't explain your page, customers won't stick to your website for more than a minute.
How to make people understand your services?
Let's understand this with an example:
"Be ready for your next big deal. Try "[company]" today itself."
This sentence has some confusing outputs like:
"your next big deal" sounds a little misleading or of no use.
"try our company" looks like we are asking them directly without showing our potential of what we can do.
Make sure that the title you choose is clear enough to the public. You can start testing it with your family or friends. You can show your website and your title and ask them to define what it means.
4. Answer the FAQs
People sometimes have silly and common doubts about them, and they want they should be cleared out in a few time. Your approach to the customers will increase if you answer the common doubts.
Google sends traffic to those websites that answer the FAQs frequently. If you, too, want to be in the queue of top responding websites, you should answer some. It's often seen that competitors who frequently answer always have more customers than those who don't.
Create stellar FAQs
In the sales calls/customer care service, you would get to know the basic problems of your customer. where do they feel stuck? What are their needs? Those will be your FAQs.
You can also search for the questions answered by your fellow competitors, and you can answer them the same.
Take inspiration from other active service pages.
The service pages at the top position must be doing something which isn't.we should learn from them. Without feeling inferior or negative, we should inspire ourselves by their activity.
Maybe they are adding more features to their page which aren't. Maybe they are working more for their website than us. Now you would be thinking, if we get the same work done by our competitors, why would the customer choose us?
But we aren't telling you to copy the competitor's page. Instead, you need to analyze them and work on your service page.
5. The copywriting formula
Searching over google, you can find countless ways for copywriting. But here we have come with our copywriting template:
What to write:
Headline

We have already discussed how eye-catchy your headlines should look. It should be simple and self-explanatory about our service. After reading that, people must take the next step: dive into the next paragraph.

Opening

As you have gained their attention through your headlines, please explain how your service can improve their lives. You can make a poster, graphics or a video what it may be it should be an interesting one. Make them understand that you are beneficial to them in the very beginning.

Show off your rewards
As they start noticing your work, they may ask you, "Why should they believe you ?". Now you can show some of your best works done to date, your awards, your designs, and your write-ups.

Testimonials

Testimonials help your new customers know you are worthy of their time and service. It helps you build trust between you and your fellow customer.

Call-To-Action

The next thing to do is ask them to buy not directly but by mentioning the price on the website. Sometimes people use this option, but it may lead to missing some targeted customers. If you don't mention the price, either the people who can afford you hesitate to ask you or those who are out of your price range may call you. It will result in a waste of time and a few clients in hand.

Urgency

You can include some exciting discounts and a deadline too.
You are making your service page may seem so tiring. Not any more! Here you can learn all our strategies for a great service landing page and use our template for your service too: the service page template
Summing up
Make sure every customer coming is to sell your services. You shouldn't provide them with a basic service like a voice message. It should be worthy of purchasing. You read it right! Building a great service landing page means you have to work less to gain your clients. You must work on your services, and the service will come to notice automatically. Your website is the face of your service, do the best you can!