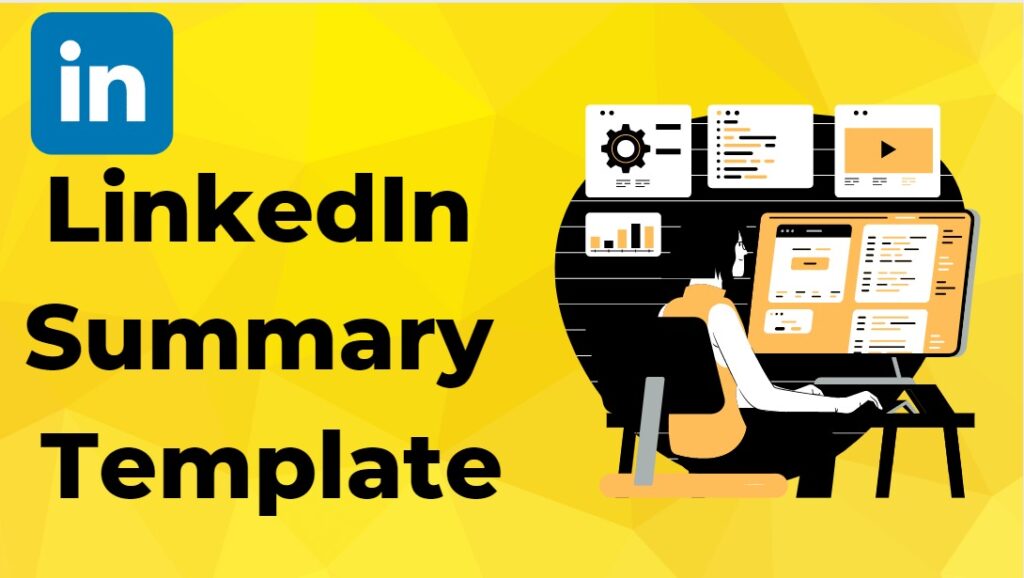 How often have you begun reading someone's LinkedIn summary and realized within two phrases that you were completely bored? Even though it's only one paragraph long, you're already clicking away from the website or scrolling down to the Experience section.
Therefore, a strong summary is critical. It's one of the key sections of your LinkedIn profile. It combines your personality, credentials, and professional background. Additionally, it can clearly outline for viewers what they should do next. Whether that's approving your connection request, contacting you about a job position, or getting in touch to network. You won't need to worry because this post will teach you all you need to know to create your own LinkedIn summary, along with a template.
Here's the link for LinkedIn Summary Template
What Is A LinkedIn Summary?
The few paragraphs of text before a LinkedIn user's list of current and previous roles are known as the LinkedIn summary. It is also known as the LinkedIn bio or the LinkedIn about section. There is a 2,000-word limit on LinkedIn. However, only the first three lines are displayed without the user clicking See More. Your summary should convey a sharp yet convincing image of your professional identity. Don't lose your chance to make a strong first impression on everybody who views your LinkedIn profile. The summary is your chance to present your best self, whether you use it to contextualize your career decisions, highlight your greatest successes, or showcase your personality. It improves your first impression like no other Profile area can. 
💡 Generate personalized emails, blog articles, product descriptions, and ads in seconds using the power of A.I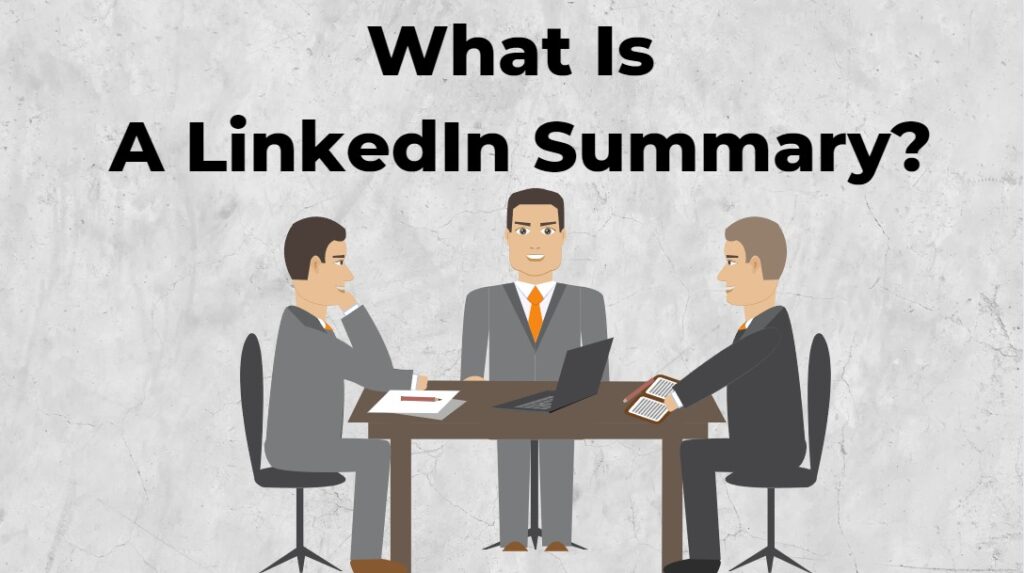 Why Is LinkedIn Summary Important?
It could seem pointless to write a LinkedIn synopsis, especially if you often update your profile. You might look unneeded, If you don't spend much time on the site. However, a strong LinkedIn summary is essential for a successful career. It can be a useful tool for salespeople's social selling and may open up new job opportunities for other professionals. You can learn more about the importance of your LinkedIn summary on your profile by reading the points below.
Making a good first impression and simply highlighting your accomplishments and area of expertise are both possible with a LinkedIn summary. While some of your previous responsibilities may have been noteworthy, there are other things that people should be aware of.

Recruiters can know what to expect if they contact you from your LinkedIn summary. Additionally, it can assist prospects and potential clients in determining whether they would like to work with you by assisting recruiters in determining culture fit.

You can make yourself more noticeable to recruiters by producing a keyword-rich LinkedIn summary.

More than 800 million people use LinkedIn. That's a lot of competition! A strong summary might make you stand out from the competition.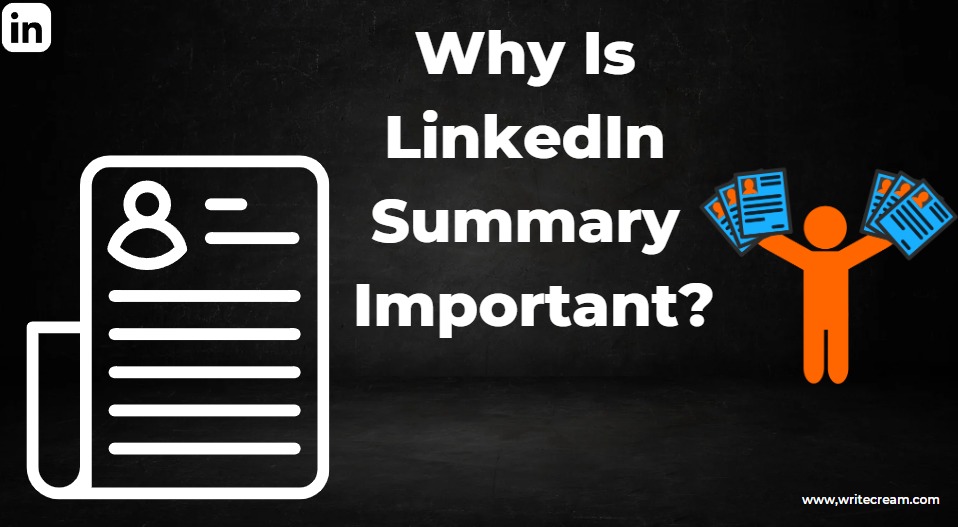 LinkedIn Summary Template
Your LinkedIn summary should act as a spotlight, framing your own story and assisting readers in learning more about you, your motivations, the kind of work that excites you, and your accomplishments. Let's go over the ideas to make your LinkedIn synopsis stronger.
Open with personality
Make an interest-grabbing opening statement. Give a brief explanation of your motivations in your introduction. A personal narrative, a reflection, or even direct communication to the reader are all acceptable forms of this. A wonderful method to showcase your personality and knowledge is to talk about how you first found your enthusiasm for the work you perform. What excites you about your profession or what you're most proud of?
Discuss your background
You'll eventually want to describe your career path. This is an opportunity to explain your decisions, whether you've taken a single, obvious path or attempted several different things. Instead of giving a list summary, give a brief introduction to your professional history in the form of a story. If you began with an incident, move on to your professional background and describe how you came to be in the position you are in today.
Talk about your current role
After briefly outlining some of your prior achievements, discuss your current position. Provide details on your daily activities and the things you've managed to do since the beginning if you feel comfortable doing so. It shouldn't sound like a job description. Consider it more as a window into your everyday activities, focusing on what motivates you to execute your work. If you are unemployed, this can be a fantastic opportunity to discuss your career objectives and what you are looking for in the next.
Describe your achievements
Focus on how you acquired your accomplishments. Readers will understand your effect more fully if you take the time to describe how you got at your successes. Noting your achievements also lends you credibility and aids in establishing your credibility as a successful professional in your field. Don't undervalue the impact of these specifics.
Highlight Your skills and talents
Describe your unique abilities, talents, and fields of specialization to explain what has made you successful. You can make a list outlining your technical talents and passions at the end. You can refer to them as you outline your professional past and previous employment. Because of your skills, businesses are interested in hiring you, but they want to ensure you'll fit in. They can better assess the characteristics you'd bring to their team by getting a feel of who you are outside of work.
Close with a call to action
A list of technical talents is a common way for LinkedIn summaries to end, but a call to action can be just as powerful. Even if it's not always essential, a call to action can be very beneficial when looking for a new job. Finish by outlining your objectives and how you intend to attain them through your upcoming career steps. After that, invite readers to connect with you on LinkedIn.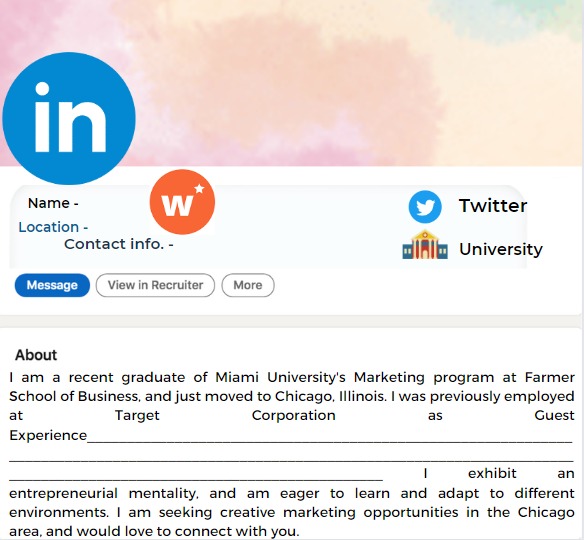 Conclusion
I've included a template and all the information you need to understand the LinkedIn summary up top. Now that you have the template, I hope you can create an effective summary of your own. The 1st thing people see on your profile on LinkedIn is the summary. Always make a positive first impression by providing a high-quality, error-free summary.