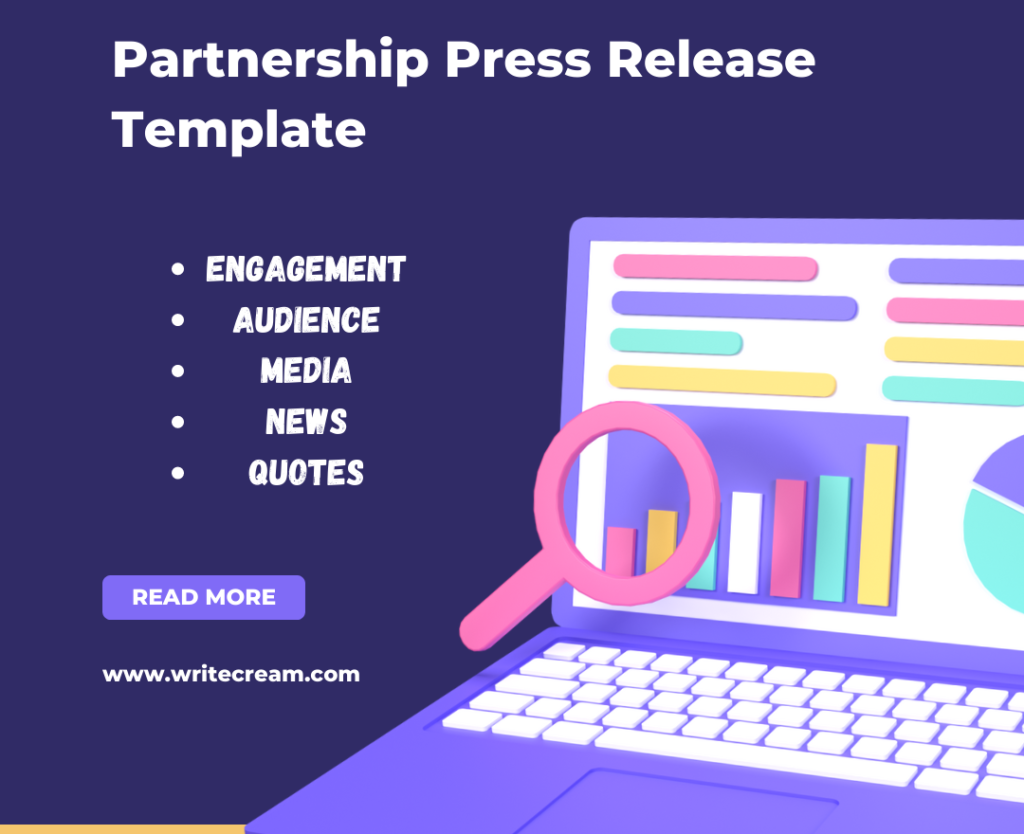 Partnership Press Release
In today's world, people no longer rely on the daily newspaper to get their news. Instead, they're scrolling through the headlines on various social media platforms. Thus, A Brand must create its own buzz. Press releases are one way to influence the narrative surrounding your brand. A regular tone of meaningful news can help a company stand out and build mindshare with journalists over time. Whether it's sharing your product release or amends in your organizational structure. A partnership press release helps you gain credibility and media coverage. It also binds relationships between the media and PR professionals, and it even extends beyond the realm of public relations by assisting your team in developing better products. If you're sending out releases but not getting coverage, it's time to go back and reconsider what and how you're communicating.
Here is a link to a partnership press release template that will help you better understand the concept.
What Is Partnership Press Release?
Issued by a company to the news media and others, a press release is an official statement. The majority of press releases are only one or two pages long. Companies ultimately want to provide enough information so that news sources have enough material to publish their own stories about whatever the company announces in the release. Remember that press releases are in the public domain, which means that your stakeholders and customers can access them.
Consider a press release as a valuable piece of marketing content rather than just a ticket to getting news coverage. A partnership press release template is used by businesses to notify the media that they have formed a partnership. These press releases provide an overview of why the companies collaborated. What each company brings to the table, and how the collaboration will benefit customers, the industry, and the community.
💡 Generate personalized emails, blog articles, product descriptions, and ads in seconds using the power of A.I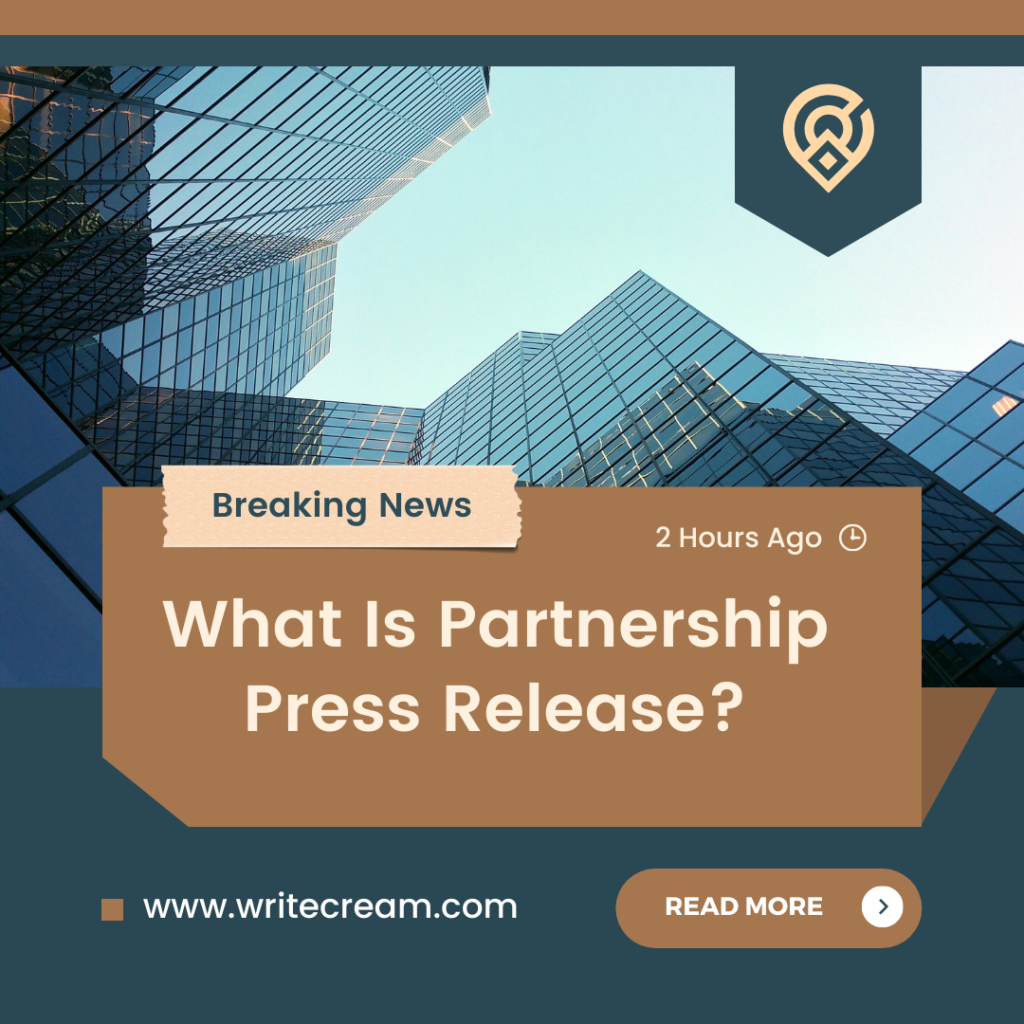 Partnership Press Release Template
It is difficult to write a good partnership press release. Many press releases use unclear terms, fail to identify what the partnership does or fail to mention the benefits to the industry or consumer. Therefore, we've created a step-by-step guide template for the partnership press release below to ensure that all your press releases are as good as they can be.
Use An Engaging Headline
You've planned your announcement, and it's time to put it into words to share with your community, industry, and followers. Setting up your press release for success, like writing the perfect blog post title, begins with your headline. You only have one line to work with, which can be intimidating, but think about your words carefully to make your headline interesting. To attract traffic, be specific and keep it as short as possible.
Tell The Media How Important The News Is
Give readers a reason to care about your press release if you want it to be considered newsworthy. The order of writing is from most important to least important. The second paragraph of your release should cover the why, while the first paragraph should describe who, what, and where. Reporters only need the facts that will enable them to convey your news to someone else from a position of authority. They don't have much time to dig through every detail. After these sections, there shouldn't be any additional, vital material covered because the readers might skip it.
Make An Enticing Quote
After you've established the framework for your news, it's time to give it life with a quote that the media may use to contextualize it and show how it affects the relevant environment. The selected quote should direct your story and highlight the news main point.
Educate The Audience On The Subject's Background
Remember that the reader should already be familiar with the crucial information they require regarding your news. Give specifics that support your story here, such as innovative or unique ways your company created the project or news in question. Or, if appropriate, comment on how your news will affect people going forward.
Describe the Wh's (Who, What) in brief.
Include a link to your company's website early on and describe what your business does in simple, clear language. If you quote data, be sure to give a reference link to the data source and include the related title and firm for each name in the release.
Ask a coworker to read the release out of context for you so you can be truthful on this front, then ask them to report back the details.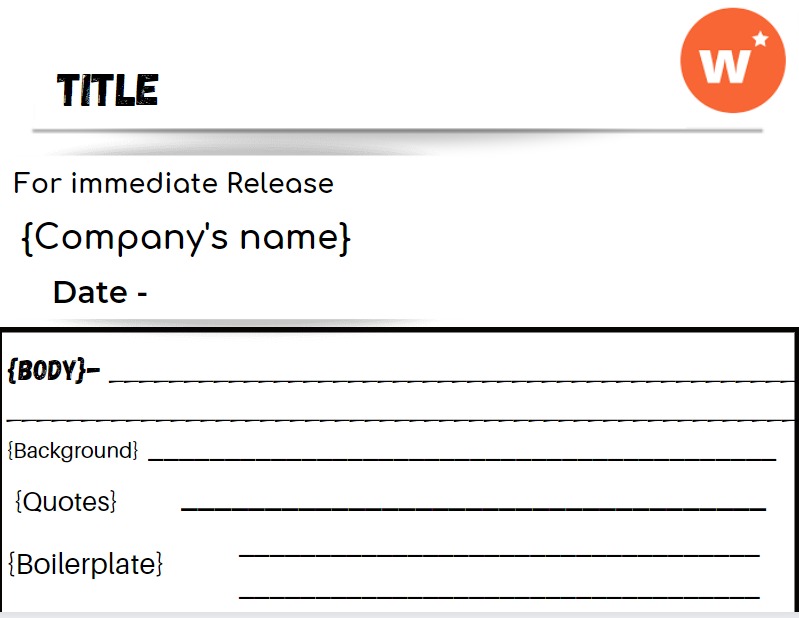 Conclusion
I've provided all the details you need to know about the partnership press release template above. Give releases a modern look to make them more valuable for your marketing instead of getting rid of them as a tactic. Consider the ways in which you have adapted inbound marketing techniques to make your relationship-building more effective. Your strategy is consistent with the same guidelines. Create material to tell your own story, and then employ strategic outreach to familiarise the media with your brand.