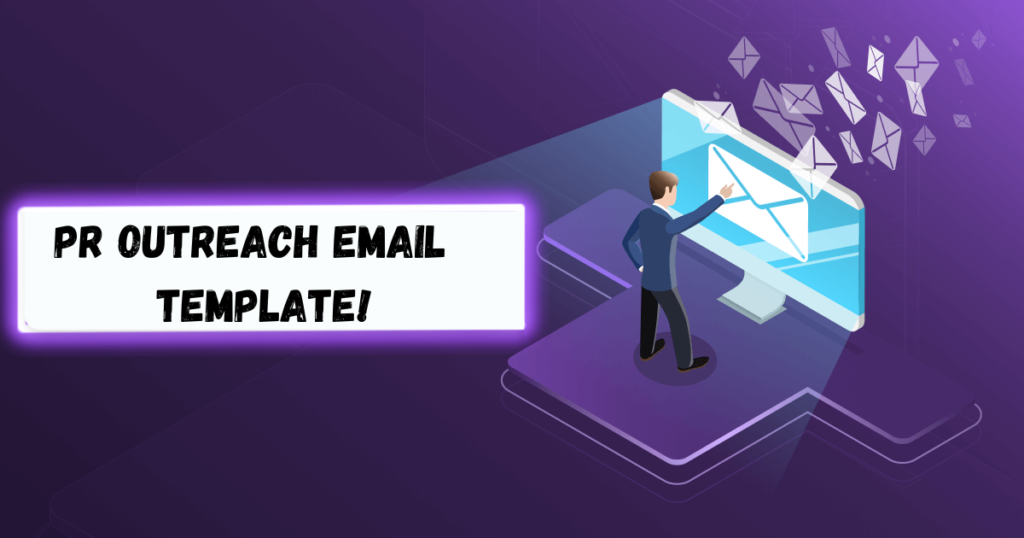 PR Outreach Email Template
Pr outreach email is a skill. Creating your prospect list, agonizing over your subject line, and sending plenty of emails all take time and effort. You'll spend a significant amount of time crafting the perfect email, but your efforts may be pointless if you do not do it properly. Social media may appear to be a good idea, but it is becoming increasingly pay-to-play for businesses. We believe email is the best way to grow your business. Staring at a blank email and waiting for inspiration can be time-consuming and, be honest, a little terrifying.
This is where a good outreach email template can help. Having go-to templates can help you save a lot of time and energy. Therefore, you can devote less time to email writing and more to other aspects of your marketing campaign. Here's a link to the PR Outreach Email Template to learn more about it.
What Is PR Outreach Email?
PR outreach is pitching information about your product or service to journalists, bloggers, and influencers to gain press coverage and exposure for your company.
But to get an effective response to your pitch, you should pitch after first developing a relationship with the journalist. Companies nowadays would rather be linked to a high-traffic website, mentioned live by a celebrity, or published in a high-authority online publication than become a star of some program on one of the TV channels. Digital editions have largely replaced printed media, and television networks have begun to release videos on their YouTube channels. They all went online to keep up with the times and increase their profits. It's no surprise that PR outreach has moved online.
💡 Generate personalized emails, blog articles, product descriptions, and ads in seconds using the power of A.I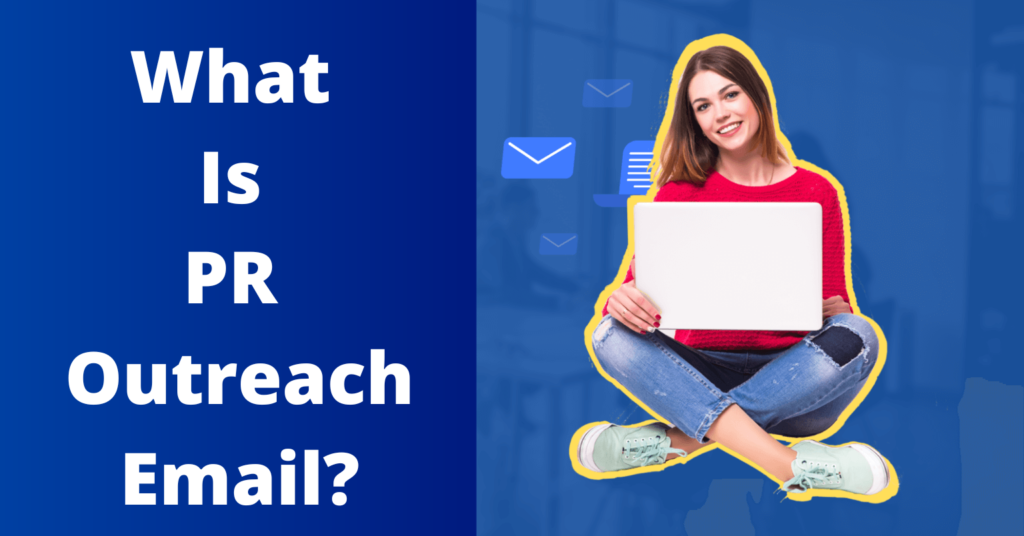 Why Is PR Email Outreach Template Important?
While reviewing digital marketing statistics, we noticed that email is a popular method of communicating with people. Email outreach is an important element of any SEO strategy, and it is a skill you must master if you want to outrank your competitors. It is a tried-and-true method of gaining backlinks and coverage from bloggers and journalists to help you build authority for your brand. It remains the most effective way to build links.
Most link-building strategies necessitate sending outreach emails. Press coverage can also result from outreach, especially if you send highly targeted emails to journalists covering your industry. Pr outreach email allows you to connect with others in your industry. These connections can lead to collaborations, interviews, and guest blogging opportunities.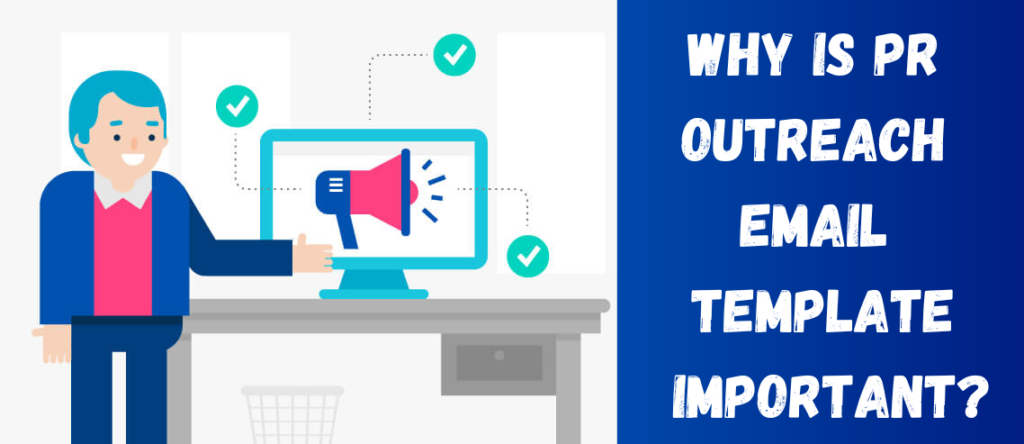 PR Outreach Email Template
Email outreach should be a key component of your marketing strategy. Now that you understand what PR outreach is and why it is important, let's figure out how to do it perfectly.
Know Your Target Audience
In this case, research the journalist or blogger you intend to reach. Investigate the media outlets and individual journalists you intend to contact. Read as many articles and blogs written by those journalists about your topic as possible. Follow them on social media. This will familiarise you with the type of content they create and assist you in preparing content that interests them. Press outreach typically fails because the content is irrelevant to the journalist's writing or interests. Before contacting them, make certain that your story fits them well.
Create Your Media List
You must be specific about the type of content you want to pitch. Once you've decided what you're offering, please list all the journalists who might be interested in sharing your content. Then, for each of these journalists and their audiences, create different key points for your content. When you go to make a PR outreach email, your content will be more targeted and relevant.
Write Catchy Subject Line
When pitching, you have little time to make your email stand out in the overflowing inboxes of busy journalists. This is where a great subject line, one that piques your interest, can be useful. A short and sweet subject line that piques the reader's interest and is personalized can determine whether or not your email has even been seen, let alone read.
Make Your Story Relevant
A good pitch summarises the story in a way that appeals to the journalists' target audience. The PR outreach email should be concise but clear. Consider potential news headlines and your content's key message to that specific audience. In a quick bullet list, communicate the content's newsworthy elements and highlight the emotional insights. If you're offering an exclusive, pitch it before your press release goes public.
Prove Content Value
The press works hard to bring you original, newsworthy content from reliable sources. Your pitch will be ineffective if you do not demonstrate the value of your content to the journalist and their audience. Make it a point to emphasize how your content aligns with their priorities.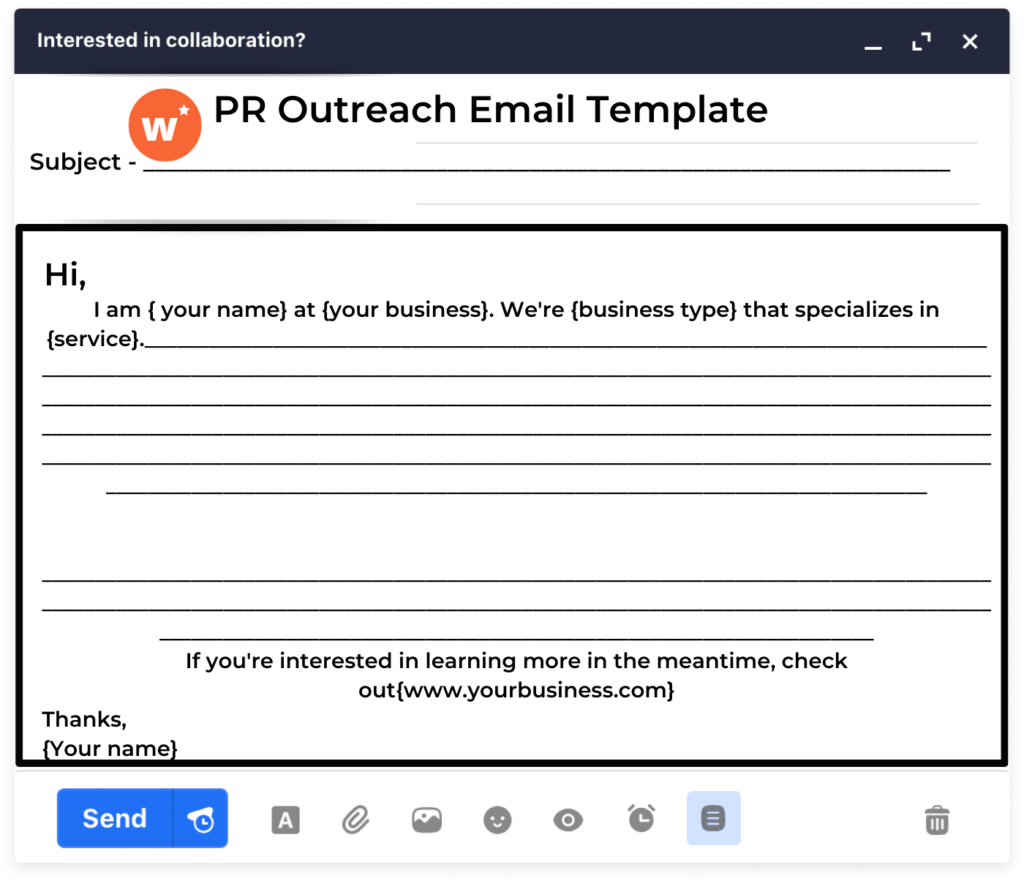 Conclusion
I've attached all the detailed information about PR outreach emails so you can understand the topic completely. Obtaining coverage for your business is difficult, but that is to be expected. There are no shortcuts when writing personalized outreach emails to journalists. Cutting corners will be obvious. Writing a concise, detailed, and personalized email will demonstrate to your recipients that you value their time and are eager to assist them.
Don't be concerned if you do not receive a response to your first email. You can always send a friendly reminder a few days later.