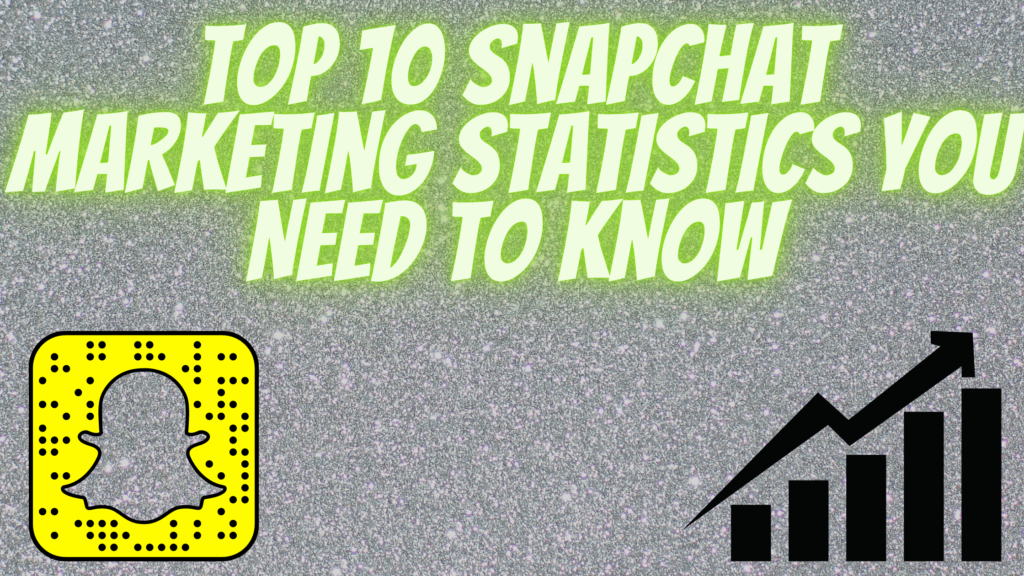 Snapchat is one of the most popular social media platforms in the world even now. Snapchat can be a great tool for businesses looking to engage with their audience in a fun and engaging ways. If your brand plans to use Snapchat for your business, consider incorporating Snapchat marketing stats into your social media plans. Track important Snapchat user stats, stay up-to-date with the latest Snapchat business stats, and learn fun facts about social media platforms so you can take your social media marketing strategy to the next level
Snapchat User statistics
In the fourth quarter of 2021, Snapchat had 319 million daily users. Just a year ago he was 265 million. This is a significant increase that has been consistently maintained each year since the launch of the platform. This kind of growth means that the customer base that companies can attract to their platform is also growing. As of January 2022, 557 million people use Snapchat monthly, making it the 12th most popular social media platform in the world.
Snapchat's user base is still fairly young. Nearly 20% of video messaging app users are between the ages of 18 and 24. 6.1% of male users and 11% of female users are over 35 years old. If your social media strategy caters to Gen Z and younger millennials, Snapchat is the perfect place to reach them.
Snapchat Usage Statistics
Time spent in apps per day is up from a reported 27 minutes in 2021. Half an hour a day may not seem like a lot of time, but it's just three minutes less than he spends on Facebook, the current market leader. Number of Snapchat users + time spent on the platform = opportunity for marketers!
💡 Generate personalized emails, blog articles, product descriptions, and ads in seconds using the power of A.I
34% say they use Snapchat more often than other social media when with friends. This is probably because it has become a popular way of recording memories with loved ones. 19% of users use their Snapchat to shop and 14% use it to attend social events. Usage by daily active users have a major influence.
Snapchat ad and game statistics
Snapchat's advertising offers users fun games like Bitmoji Party. These games, called Snap Games, attract about 30 million monthly users. In total, it has reached over 200 million users. Why is this important for brands? Businesses advertising audience on the platform can choose Snap Games as a 6-second non-skippable ad placement.
Snapchat statistics and ROI
Many successful businesses use Snapchat as their marketing and advertising platform, resulting in significant ROI. Snapchat ranked travel app Hopper, hot sauce brand Truff, and clothing delivery app Depop among its greatest success stories. Hopper's example is particularly inspiring. This airline booking app used radial range targeting for its ads and designed dedicated creative assets for each range of snapchat audiences (for example, A Snapchat user in New York has a flight from New York I only saw the flight information for ).
Gen Z statistics you need to know
As mentioned earlier, Gen Z and young millennials make up the majority (million daily active users) of Snapchat's user base. Gen Z has a stereotype of short attention spans, and Snapchat's data doesn't refute it entirely. Statistics show that while they spend less time watching Snapchat content than older generations, their memory (especially when it comes to advertising) is higher than other age groups.
Indian Snapchat marketing statistics
India is home to around 126 million eligible users, topping the Snapchat ad space rankings globally. But when looking at what percentage of the country's population (13+) can be reached through Snapchat ads, Saudi Arabia tops the charts with 72.2%. As of 2022, we recognize that 54.4% of Snapchat ad viewers are female and 44.6% are male. This statistic varies according to demographics as well. People are found to use 30 minutes on Snapchat every day.
Gender statistics
But there are some interesting gender statistics in the 18-to-her 24-year-old group. Women outnumber them in all age groups except this one. Men and women aged 18-24 make up 19.5% of the total user structure in this demographic. After all, numbers don't lie. Snapchat's annual ad revenue has been increasing every year since 2016. In 2021, the platform generated him $2.62 billion in ad revenue. This growth does not show any signs of slowing down. More and more brands are recognizing the advertising potential of Snapchat. Users aged between 15 to 30 use Snapchat regularly.
Snapchat marketing statistics
According to Snapchat, an average of over 5 billion snaps are created every day. We share many photos and videos with friends and family daily. This is not surprising as people love using this platform to share snippets of what they are doing throughout their day. In early 2019, Snapchat released some filters (which Snapchat calls lenses) that really made the platform go viral. One of the filters smoothed the appearance of the skin to make the user look like a baby. Another made it possible to swap genders. This filter gave women angular chins, and facial stubble, and men a souped-up look. Snapchat is still one of the preferred social media for communication amongst teens.
Filter statistics
Once people started playing around with these filters and sharing funny pics with their non-Snapchat friends, the app's download rate doubled for him. In fact, Snapchat had nearly 41.5 million downloads in May 2019, up from 16.8 million downloads the previous month. As one of Snapchat's main draws, it's no surprise that some 180 million users are engaged in some form of augmented reality through the platform. Million Snapchat users who use the app use this feature daily.
These filters and lenses provide entertainment and allow users to express themselves in fun and silly ways. Most video ads on social media include some form of audio, such as background music or narration. 64% of Snapchat ads are viewed with sound on, which increases the likelihood that your audience will hear you. Still, it's a good idea to include captions for internet users who find your ad with the sound off or who are deaf. Snapchat's audience seems to be very engaged and willing to shop through the app.
Purchasing power statistics
Its users globally he has a purchasing power of $4.4 trillion, most of which comes from North America ($1.9 trillion) and Europe ($1.05 trillion). The Millennials and Gen Z alone are said to have over $1 trillion in purchasing power, which is staggering. If a potential customer sees your offer on Snapchat, you can easily share it with friends via private messages and get their opinion. 39% of users admit to doing so. 35% of users send snapshots while surfing the web