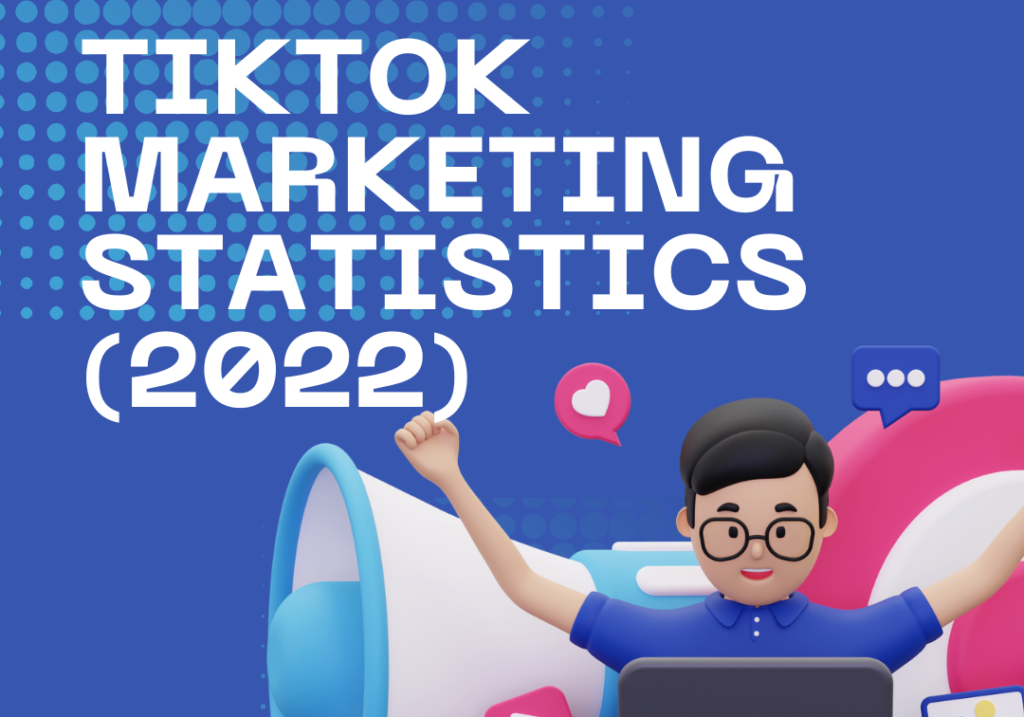 Recent press coverage has probably made you aware of TikTok and TikTok for Business. The app is so well-liked that it is causing waves not only in the cultural but also in the political spheres. If TikTok weren't currently the most popular new social media platform available, this kind of media commotion would never have occurred. Businesses ought to pay attention too if even the government is doing so.
Fortunately, TikTok for Business' debut has leveled the playing field for companies. The time is now to take a deep dive into this new platform and see what it can do for your business, given the wealth of new features geared to boost brand engagement. Even while more and more businesses are using TikTok, there is still no real competition on TikTok for marketers. Being on a platform as an early adopter of a solution that could revolutionize the market is a fantastic opportunity right now.
Since it has been among the most widely downloaded apps worldwide for the previous three years, TikTok has been recognized as the social media platform with the quickest rate of growth. During the COVID-19 pandemic, the short-form video app experienced tremendous growth as many users found the time to explore the platform and engage with their online audiences in novel ways. With 315 million installs in Q1 2020, TikTok's explosive growth broke the previous record for the most social app downloads in a single quarter.
One billion people use TikTok regularly worldwide. In terms of social networking sites, TikTok is now ranked seventh, ahead of LinkedIn, Twitter, Pinterest, and Snapchat (excluding the Chinese counterpart Douyin, which has 600 million members). To put this in perspective, remember that TikTok attained the same number of monthly active users in less than three years as Instagram did six years after the latter's introduction. And it took the better part of four years for Facebook to reach the same monthly active user milestone.
💡 Generate personalized emails, blog articles, product descriptions, and ads in seconds using the power of A.I
TikTok is popular among marketers because it exemplifies a significant social media trend for young audiences' creative abilities and teamwork. Users spend an average of 52 minutes each day on TikTok thanks to its fast-paced nature, which keeps them interested for comparatively long periods of time.
TikTok provides marketers with a fantastic opportunity to connect with younger people globally in a fun and creative setting. TikTok is where many social media memes first appear, and by setting the pace for these innovative trends, corporations may increase their credibility. TikTok also does not require large expenses for video content creation because the content made haphazardly in everyday settings has an equal chance of succeeding. Numerous TikTok movies have been shot in living rooms, parking lots, or gardens. With regard to reach and engagement, TikTok gives marketers a fair playing field. Due to the algorithm's viral nature, TikTok accounts with no followers can receive millions of views on a new video, in contrast to social media sites like Instagram or YouTube. Engagement will come as long as the content is interesting to the target audience. TikTok users are more engaged than users of other social media platforms (Influencer Marketing Hub, 2019), so marketers may generate a lot of buzz with a thoroughly thought-out campaign that features content catered to the app's user base.
That being said, here are the top 10 statistics related to TikTok marketing:
More than 1 billion people use TikTok every month:
TikTok recently declared that it had more than 1 billion monthly active users. The platform has increased significantly over the past year, witnessing a 45% growth compared to the previously stated figure of 689 million monthly active users (MAU) in July 2020, even if it doesn't have as many users as social media heavyweights like Facebook, Instagram, and YouTube. This provides access to an enormous cohort and should be definitely looked at as an opportunity by marketers!
TikTok is preferred by 30% of Gen Z'ers while doing product research:
While TikTok is preferred by 30% of Gen Z social media users, Millennials and older audiences are more inclined to utilize YouTube, Instagram, and Facebook for product research. This means that businesses aiming to reach younger audiences would profit from aggressively using social listening on the platform, providing content that encourages purchases, and working with influencers to improve brand exposure and create trust.
If a song they enjoy is used in a TikTok video, 68% of users are more likely to recall the brand:
Brands are utilizing TikTok's sounds to engage with their consumers and connect with them in distinctive, personal ways because music has such a significant impact on our lives. As a result, there are several advantages, such as increased interest, stronger connections, and higher brand retention. For instance, research indicates that 68% of consumers are more likely to recall a business when it uses music they enjoy in its videos.
Users of TikTok feel more connected to the brands they see there:
Not just music, but other mediums as well, can increase customer awareness of your company. Being yourself might win you their respect just by being yourself. According to studies, 67% of TikTok creators and 56% of users feel more connected to brands that feature authentic, human content.
Additionally, 45% of users sense a stronger connection to firms that provide value on the platform, such as through educating customers or even disclosing personal information. One of the hashtags with the greatest growth in 2021, according to TikTok's "What's next" Insight report, was "inflation." As more users came to the platform to learn about what causes inflation and how it affects them, videos regarding inflation witnessed a roughly 1900% rise in views.
49% of consumers claimed TikTok assisted them in choosing products to buy:
While it's true that the majority of users visit TikTok for pleasure, brands shouldn't disregard the site. When asked if the TikTok platform had influenced their purchasing decisions, almost 50% of users replied it had. You may promote your items while ensuring the content is witty or engaging by collaborating with the proper influencers.
63% of TikTok videos with the greatest CTR quickly convey their point better:
An initial couple of seconds of your TikTok videos and adverts matter a lot. According to studies, the essential message or product is highlighted in more than half of all TikTok videos with the highest clickthrough rate (CTR) within the first three seconds. Therefore, keep your TikTok commercials and videos succinct and to the point. However, make sure you continue to provide value and incorporate everything into a story that connects with your audience.
The 6-second watch-through rate for vertical TikToks is 25% greater:
Utilize TikTok's full-screen mode to provide the finest user experience and improve the outcomes of your advertising efforts. According to studies, adverts shot in 9:16 that fill the entire screen are 25% more likely to be seen for the full 6 seconds than advertising produced in other aspect ratios.
72% of TikTok users found the platform's advertisements motivating:
According to studies, 72% of users found TikTok advertising to be more inspirational than any other social media network. This demonstrates that companies actively customize their advertisements to appeal to the user base. In general, TikTok fans are open to fresh and motivational videos from both brands and creators. When scrolling through their feeds, consumers, according to the company, have an adventurous mindset.
TikTok creator collaboration can boost ad recall by 27%:
Influencer marketing on TikTok produces tangible outcomes. Collaboration with platform producers can up the recall of ads for branded content exclusive to TikTok by as much as 27%. Brands should think of the ad development process as an essential component of their influencer marketing initiatives rather than treating it independently.
Your TikTok advertising campaigns can benefit from using Branded Hashtag Challenges:
Hashtags are used by consumers to find relevant information, and marketers can take advantage of this to get more exposure. According to studies, TikTok's Branded Hashtag Challenges (HTC) can boost the effectiveness of advertising initiatives there. Branded HTCs produce 4x more ad recall and 4.5x higher brand recognition compared to normal mobile advertisements. To increase participation, exposure, and overall ROI, brands should think about sponsoring hashtag challenges.