 Why Are These Templates Important For You?
Do you need to create a detailed business proposal letter for your cleaning business but don't know how?
This is a vital document that informs your clients about the scope of your cleaning services. It would be best if you didn't berate yourself for not being able to compose one. You'd be fine just locating and looking through a sample as you're doing now.
As you go through, you should be able to determine which portions are required. Being able to organize your strategy thoroughly is likely to pique the interest of your client(s).
The cleaning sector is rife with businesses that compete only on price, with little concern for quality. Companies surge in, promising to be the best / greenest / quickest, only to underbid the contract and underperform on the task.
💡 Generate personalized emails, blog articles, product descriptions, and ads in seconds using the power of A.I
Cleaning service firms like yours — those who work hard, pay their staff well, and have pleased clients — must discover new methods to differentiate themselves.
A cleaning services proposal is a terrific tool for emphasizing how your firm differs from the competition — yet it's one that many janitorial businesses underutilize. This allows you to edge out the competitors and avoid the race to the bottom. In this post, we'll teach you how to draft a cleaning services proposal that can land you more contracts without underselling yourself.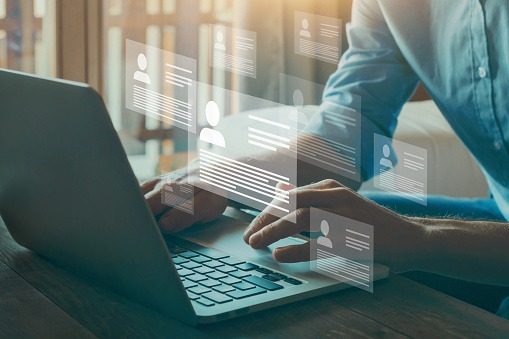 Best Strategies To Master Your Skill
1. A List of Emails Of Your Prospects Is a Must-Have
Some in the digital marketing field argue that email marketing is old-fashioned. Still, the fact is that email marketing is one of the best techniques for growing your cleaning business for a variety of reasons. One of the primary reasons you should establish an email list and use email marketing is because it may provide you with enormous leverage.
With tools like an email auto-responder, you can rapidly create and send emails to all of your potential customers, existing customers, and leads. You've probably heard that sales are a numbers game, so being able to contact a wide range of potential clients in a short period is beneficial.
Email marketing, in addition to giving you huge power, allows you to follow up with possible cleaning clients on autopilot. You may create an email series that will send numerous days of instructional emails to your leads to pitch them on your services passively.
Not everyone who becomes a lead for your cleaning company will be ready to employ you on the first day. With email marketing, you have the power to consistently remarket to those prospects, which may lead to the development of a trusting and credible connection.
It is simpler to convert leads into cleaning clients when they know, like, and trust you.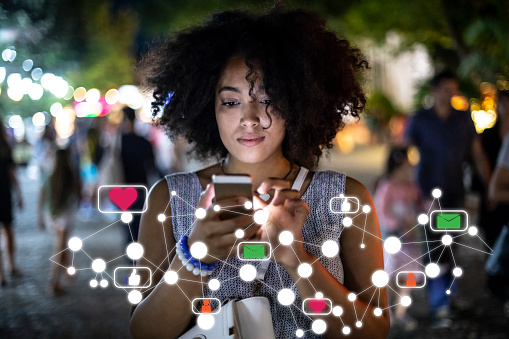 2. Best Ways To Write a Email List Of Your Potential Clients
There are various strategies to develop your email list as a cleaning company efficiently. The most typical choice will be to provide a free quote or estimate for your services.
This free estimate option is a good place to start and should be on your website, but it may restrict the number of leads you can create. Ideally, you should have ways to generate leads from potential clients who are not yet ready to seek a quote.
Many of your website visitors will be in research or comparison mode and browse your site before deciding whether or not to conduct business with you. You'll need to devise a mechanism to collect information from folks who fall into these categories.
A lead magnet is an excellent approach to creating cleaning leads other than through a free estimate. A lead magnet seems to be something you give away for free in return for a name, email address, or phone number. This might be an eBook, checklist, video series, infographic, or anything else. Another excellent idea is to have them join up for exclusive deals that only subscribers will see.
Many firms have created an ongoing newsletter to generate leads. This is a fantastic place to start, but if you provide anything more than an email newsletter, you'll get more cleaning leads and expand your email list faster.
3. How Can Follow-Up Change Your Prospects Into Clients
It would be beneficial if you created an email series for your new cleaning prospects to assist you in automating parts of your sales and follow-up processes. The goal of this email series should be to educate while also selling your services.
Unfortunately, most cleaning companies send out emails that promote their services. Selling is vital but excessively aggressive might make you appear desperate, turning off new prospective consumers.
Preferably, you should spend the majority of your emails educating people about your services. This might include your cleaning method, the standards you follow, how your goods are safer, how your personnel is more trained than the competitors, and so on.
At that point, you want to offer your services on the back end.
Apply the 80/20 rule. Only 20% of your material should be a sales pitch, while the other 80% should be value-based and informative.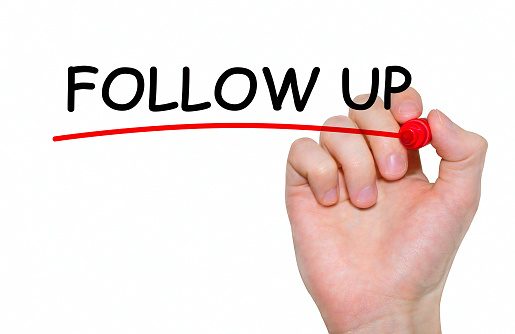 4. Best Strategy To Utilize Email Marketing
When designing your email series, keep in mind that it should preferably run 5-7 days. Send one email every day for the first 2-3 days, then progressively increase the frequency of emails by a day or two for each email.
The reason for this is that you don't want to irritate your prospects. You send one email every day for the first few days since people are most likely to employ you.
You stretch out the email broadcasts across time to continue to create the relationship with the list. This might help you maintain a relationship with your leads.
Each piece of value-based and instructional information that your leads get builds credibility for your brand and portrays it as an authority. Because of this relationship, when the moment is appropriate for your prospects, they will prefer to hire you over your competitors in the future.
5.  How Can Email Marketing Help Your Cleaning Business
The good news is that you don't have to be a skilled writer to produce high-quality emails for your cleaning company. There are several basic tactics you may use to increase your writing quality and send emails that can lead to sales.
The first and foremost rule you should obey when creating great emails is to make them personable. Cleaning business owners frequently send emails in the style of a corporate robot.
For many individuals, this writing style appears phony and genuine. Instead, write in a conversational tone, as if you were speaking to a single person face to face. Also, when using this method, act as though you are writing as a single individual rather than an organization.
Another suggestion is to include calls to action in your emails. This means that you instruct your reader on what to do. "Simply Click here to check out our recent blog post on methods to save money when hiring a cleaning service," for example.
Consider employing a "p.s." line if you want to sell more in your emails without being too salesy. This implies that you should include a "P.S." after your emails, followed by a call to action that leads to the next stage in your sales process.
For example, you may remark, "P.S. Are you still thinking about hiring a house cleaning service?" To obtain a free estimate for our solutions, please click here." If you use this P.S. line after your email, you may sell without being aggressive.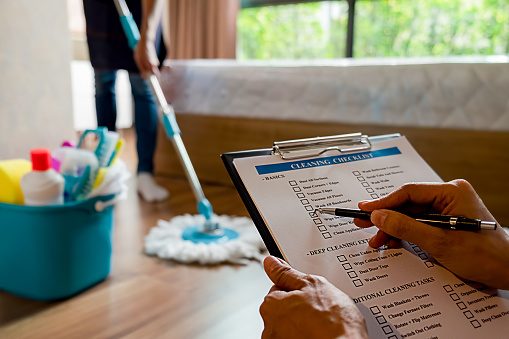 Pro-Tip For You:
One of the most key aspects of your emails might be the subject line. It doesn't matter if you write the best email ever if no one reads it. There are various ways to increase open email rates, but one easy one you can do is ask questions. In addition to asking inquiries, you should bring up an issue or pain point for your potential clients.
For example, you may write, "Are you tired of paying for a business cleaning service that overlooks the little things that are vital to you?" With that as a headline, you might discuss your cleaning service and how attention to detail is one of your strong qualities.
Asking questions in your headlines makes readers think and immediately builds engagement. This can dramatically enhance your open rate. You may also ask questions when casting a vision or stating a goal shared by your target clientele. For instance, you may remark, "Are you ready to come home from work to a beautifully clean home?"
Another item to consider while creating your title is the opening sentence of your email. The first statement is also readable for most users in most email browsers. That statement might be another way to entice readers to read your email.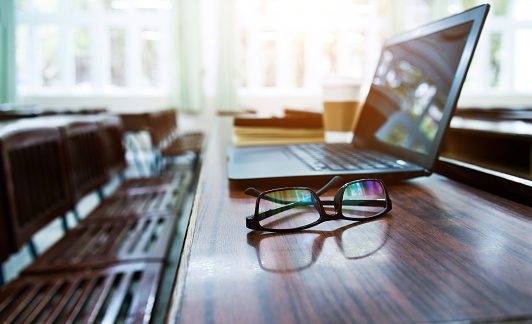 Most Important Things To Remember When Making Cleaning Service Requests
Let's get that 'don't' out of the way first since it's a doozy.
1. Don't: Focus too much on cleaning.
That's correct. If you get to the stage of providing your prospect a cleaning services proposal, they will believe that you have the necessary cleaning supplies and equipment and that your crew understands how to clean. Furthermore, believe it or not, the ordinary individual isn't interested in commercial cleaning (strange, we know).
Instead, your company proposal should highlight a few essential points that set you apart to entice the prospect to join your team. Carpet and window cleaning isn't exactly a fascinating topic, but it's not about what you're selling; it's about why your firm is the greatest choice for that specific cleaning service.
Side note: While it may seem implausible that a client would be enthused about their cleaning firm, Swept CEO Mike Brown formerly had a cleaning service and had a client tell him that his company was "awesome." A cleaning service. Cool? Mike assumed he had misheard the individual.
So, now that we've cleared up the "don't," here are nine things your organization should do to remain ahead of the competition:
2.Do: Communicate why you do what you do.
If you're a company entrepreneur who hasn't heard Simon Sinek speak on starting with "why," it's worth the 18-minute wait. However, if you don't have 18 minutes to spare, here's the Coles Notes version:
Most firms recognize the importance of communicating what they do.
As an example, consider janitorial services in Philadelphia.
Some companies talk about how they do things.
Quality cleaning services with over 25 years of expertise, for example.
Few firms explain why they exist.
For example, Sinek puts out "The Golden Circle" to make customers feel clean, protected, and secure in their space:
Sinek demonstrates that altering the discussion to discuss your 'why' may have a significant influence on a customer's view of your company.
Using this method, the 'what you do is merely evidence of what your organization thinks — you are why.
So, the question is, what is your "why?"
The executive summary at the beginning of your proposal is the finest location to express you are 'why.' Check out Porosity's free cleaning services proposal template for a wonderful example of an introduction.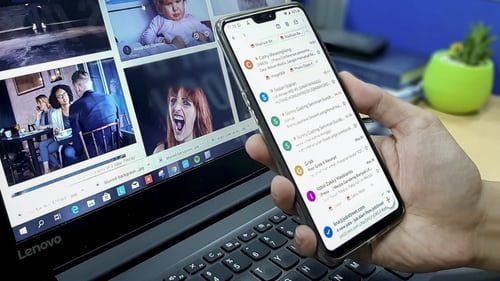 3. Do: Show how you're different from the competition.
Because 48% of cleaning company owners claim they have no obvious method to separate themselves from the competition, this is most likely the most critical "task" on the list. The ways you distinguish from the competition should not be included in a single section five pages long. It shouldn't be hinted at softly, as if you're frightened someone will notice you're doing things differently.
Your unique selling point should be prominently displayed throughout your cleaning proposal.
If you're not sure what sets you apart, consider the numerous procedures in your company that affect client pleasure.
Do you have a low cleaner turnover rate because you take such good care of your employees? That is undoubtedly beneficial to the consumer, but if this is their first time using a cleaning firm, you may need to explain how you make it a nice place to work and why it is important.
Do you employ a one-of-a-kind method to assure a specific level of quality? We've heard of businesses that go into each place they service and bury a little coin or item, with the cleaner who finds it while working receiving a prize!
Do you employ cutting-edge technology? According to a Google survey, 96 percent of business owners would choose one cleaning firm over another if it enhanced communication or quality.
4.Do: tell them what your clients think about your services
It's necessary to believe that your company is the best (confidence is essential! ), but what others think about your cleaning company is much more significant.
That is why every effective cleaning service proposal includes social evidence. The use of other people's thoughts or behaviors to influence behavior is known as social proof. Reviews, case studies, ratings, endorsements, and the number of customers or items sold (think McDonald's – "Over 99 billion served") are all excellent methods to show that you can walk the walk.
This is where consumer reviews come in. Businesses may get away with generic testimonials from any Joe Schmo or referencing a client with some celebrity recognition in some areas. As in Betty White supporting Snickers:
However, the cleaning sector is far too competitive for irrelevant testimonies to influence, and it also does not lend itself well to celebrity sponsorships. Your best strategy is to have testimonials from a range of existing customers available so that you may personalize your social proof to the company to which you're marketing.
For example, if you're working on a proposal for a dentist's office, if feasible, select a testimonial from another dentist's office that you clean. If not, attempt to find a testimonial addressing the same issues that your prospective customer revealed to you during the walkthrough.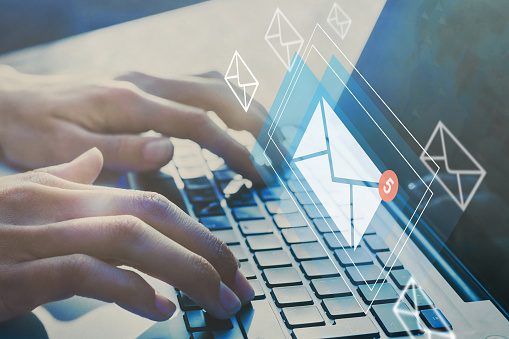 5.Do: Communicate how your services will impact their organization (or life!)
As a B2B salesperson, it's easier to forget that, while you're selling your services to other businesses, it's a real person making the decision to employ you and writing the check.
In a big firm, the impact of a fresh, clean environment might enhance team morale, result in fewer sick days, or even increase productivity if staff is normally expected to handle their cleaning. In a smaller firm, the influence may be felt more directly on one person, such as the administrative staff member making sure the area creates a positive first impression on visiting clients.
A clean and sterilized environment is now more crucial than ever, regardless of the size of your prospect's firm. The COVID-19 pandemic highlighted the significance of comprehensive cleaning measures and established expectations that would last long after the epidemic has passed.
Even though things are eventually returning to normal, a clean environment may make or break a company's reputation and assist your clients in keeping their customers and workers safe, so don't be afraid to mention it in your proposal.
In any case, be descriptive enough so that your potential client can visualize the change. For example, a cleaner environment at a daycare equals fewer runny noses and sick children, which every childcare staff (and parent!) wants to hear.
6.Do: Show your commitment to your clients.
How can you show how concerned you are about client satisfaction?
Swept's founders told clients this when they had their cleaning firm (before converting into janitorial software): We'll pay you to get rid of us.
Yes, you read that correctly. They offered to reimburse their client's last month's service charge if they wished to locate a different cleaning business. That's a great remark, but how many times have they taken them up on it? None. Whatever your gimmick is, clearly describe what the consumer can anticipate when they engage your commercial cleaning business, as well as what you intend to do to guarantee they are satisfied with your service.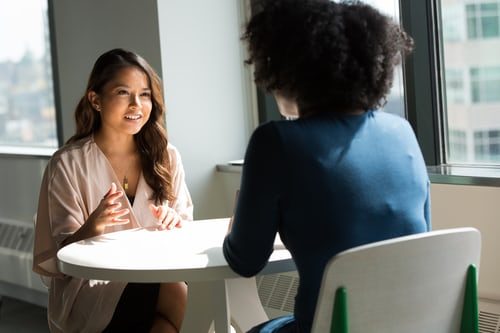 7.Do: Follow up
Your potential client may receive offers from many cleaning businesses in many circumstances, so you must ensure that yours receives the attention it deserves. A slight shove never hurts, whether they're busy chatting to your rival or haven't had a chance to read it over.
We learned in the State of Cleaning Proposals that a timely reminder not only keeps your proposal front and center but also helps complete the transaction. Cleaning proposals that include automated reminders are 43 percent more likely to be accepted than those that do not, so don't be hesitant. The difficult aspect is determining when to send that reminder. You may receive real-time analytics from various web technologies that will assist you in measuring how much time your prospects spend examining your ideas.
With 41% of winning offers signed within the first 24 hours of opening, these indicators are critical for determining when to leap in to close the transaction.
8.Do: Communicate the next steps.
This is more about ensuring that the first few meetings in your new client-contractor relationship are nice – that you get off to a good start. The most critical item to state here is how and when you'll collect money to avoid surprises.
Hint: If you're starting, it's best to bill at the beginning of the month rather than the end. Customers sometimes take two, three, or even four weeks to pay you. The best approach is to bill them on the first day of work so that you have enough money to pay the cleaners for that period.
9. Do: Use proposal software.
When it comes to earning cleaning contracts, proposal software may be the single most important competitive edge. It not only allows you to design spectacular proposals that will outperform your competitors, but it also offers you complete control and visibility into the proposal process. From proposal development through proposal close, it includes all of the tools you need to deliver proposals more efficiently and successfully.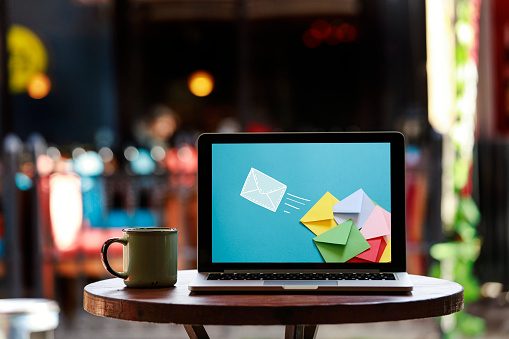 10.Do: Use e-Signatures.
It's no surprise that over 97 percent of closing paperwork is supplied digitally in this day and age when social alienation and remote encounters are the norms.
However, aside from the epidemic, delivering and transmitting paper papers is a major bottleneck, so now is a good time to start if you aren't already utilizing e-Signatures. Furthermore, they can help you raise closing rates by up to 465 percent and close rates by up to 66 percent faster, among other benefits.
How To Write Cleaning Proposals (Examples)
EverGreen Ever Clean Service
13B Glendale, Fair Bank
Reno, NV.
December 10th
Dear James,
Subject: Cleaning Services Proposal – EverGreen Ever Clean Service, 13B Glendale, Fair Bank, Reno, NV.
We at EverGreen Ever Clean Service would like to express our gratitude for permitting us to prepare a professional cleaning proposal. We are also pleased to have a walkthrough of your house to give us an idea of the scope of cleaning services we can do. We'd want to thank you one more!
Here are some of the primary features of our cleaning services:
1. Pre-Cleaning: As a reputable cleaning company, we would like first to assure you of our readiness for the job. This is ensured by our personnel's capacity to give professional services. Our prior contracts with other clients have shown this. To avoid incidents, dependable safety techniques will be used.
2. The Cleaning Process: We have included a complete cleaning process that ensures that your property is given comprehensive coverage. Our cleaning crew will go above and above to ensure your complete pleasure.
3. Post Cleaning: Following a cleaning procedure, we do a comprehensive examination to guarantee that all dirt has been removed. Our quality control department is in charge of this. That way, you won't have to worry about anything.
We welcome the chance to collaborate directly with you to resolve your problems properly. As a valuable partner, we are certain you will have no regrets whatsoever. We would happily answer any concerns you may have.
Sincerely,
Stuart Adam,
Sales Manager
EverGreen Ever Clean Service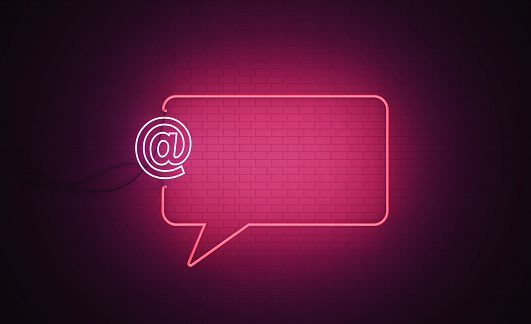 The Agreement Terms
General
EverGreen Ever Clean Service gives the client all tools, human resources, materials, and supervision considered required for thorough cleaning. All of the services indicated in the attached specifications will be included in such services.
EverGreen Ever Clean Service offers to provide such cleaning services for a 12-month term. A mutually agreed-upon date has yet to be set.
Our Philosophy
EverGreen Ever Clean Service upholds a high standard of quality. We will go to any length to ensure that our clients are satisfied. As a response, we have a large number of happy customers. The majority of them have turned out to be repeat consumers. We will carry on this heritage by providing you with nothing less than the greatest cleaning service.
 Compensation
Our expert cleaning service will be available five days a week. This will result in a monthly cost of $1,200.
Special Services
EverGreen Ever Clean Service offers specialized cleaning services such as carpet, window, chimney, and pressure washing.
Floor and hard surface waxing are two more specialized services. These price quotations are available upon request.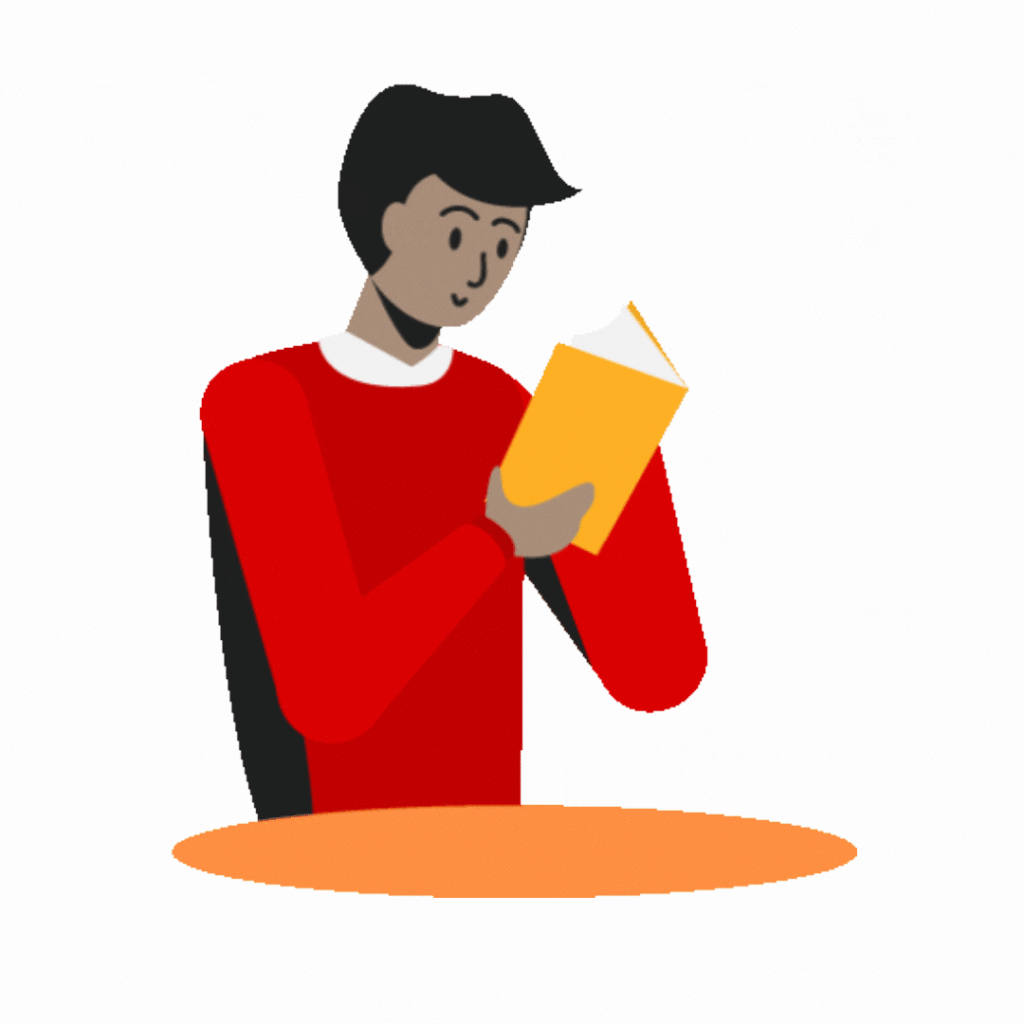 Service Schedule
All cleaning services included in this proposal will be available to customers five days per week. This means our cleaning crew will be unavailable on weekends. Unless, of course, when the client requests a special service.
In such exceptional circumstances, the cost of operations may differ.
Invoicing
All invoicing is scheduled for the 1st of each month. This will be itemized according to monthly tasks carried out as well as for any special services which may have been provided within the same period.
Supervision
Every cleaning task is given the attention it deserves. As a result, our staff will be on the ground to ensure that work is completed per our specifications.
Supplies
The consumer is responsible for providing basic cleaning products. These contain garbage bags, toilet tissue, hand soap, and hand wash. Depending on the project, additional of these goods may be required. If the buyer requests it, we can deliver such materials. The cost of such supplies, however, will be billed individually.
We will provide janitorial cleaning equipment like sponges and scourers, cleaning brushes, a plastic caddy, disinfectants, and cleaning agents, among other things.
Equipment
EverGreen Ever Clean Service will supply all necessary cleaning equipment. Microfiber spray mops, dust mops buckets, brooms, wringers, floor machines, carpet extractors, and floor polishers will be among them.
We could also require storage space for this equipment. The customer is supposed to supply them with secure storage space.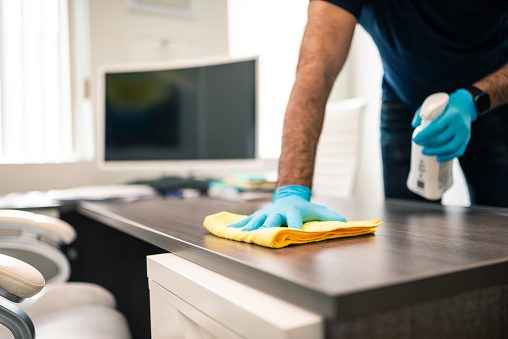 Insurance
Our insurance plan will comprehensively cover our client. Three major categories cover our cleaning services. They include the workers' compensation plan (for employees), comprehensive general liability, and property damage insurance.
Equal Opportunity Employer
We are an equal opportunity employer with no discrimination whatsoever, whether by gender, race, religion, or sexual orientation. All employment forms and records are retained by our office as stipulated by law.
Employee Status
All employees of EverGreen Ever Clean Service involved in the job are ours. There will be no assumption whatsoever that they are employees or agents of the customer.
Term
The agreement term of this cleaning service proposal lasts for 12 calendar months (1 year). However, the contract shall automatically renew on the expiration date or contract anniversary for another 12 months.
Contract Cancellation
Both parties (client and EverGreen Ever Clean Service) maintain the right to request for the cleaning contract to be terminated. This, however, will necessitate a 30-day notice before cancellation or termination.
Agreement
This Agreement ("this Agreement") is formed and entered into as of ___________________ 20____ by and between EverGreen Ever Clean Service with its principal place of business located at 13B Glendale, Fair Bank, Reno, NV. James Nunes is its principal residence place at 1016 Hill Crest, Fair Bank, Reno, NV.
NOW, THEREFORE, the parties collectively agree to the terms and conditions mentioned above in this Agreement in consideration of the mutual commitments and advantages to be gained by the parties.
IN WITNESS WHEREOF, the parties have completed this Agreement, valid as of the above-mentioned date and year.
EverGreen Ever Clean Service                                                                 James Nunes
By:________________________                                                   By:_________________________
Name:______________________                                                  Name:_______________________
Date:_______________________                                                  Date:________________________
Title:_______________________                                                  Title:________________________
References
This section of your proposal should contain all your references. You shouldn't have a problem getting this from your satisfied clients. Your reference section is very vital to getting this cleaning contract. Supply as many references as you can. The more, the better.
This proposal includes copies of our inspection guides, average hours spent on specific cleaning tasks, and a certificate of liability insurance.
Job Specifications
Task Description                                                                                         Service Days
Vacuum Walk-Off Mats                                                                                       5days/wk Clean Both Sides of Door Glass and Wipe Frames                                                                                    1day/wk  Spot Clean All Walls, Doors and Light Switches                                                                                  2days/wkSpot Clean Entrance Glass                                                                                        4days/wkDust Mop Hard Wood Floors With Microfiber                                                                                 5days/wkMop Hardwood With Moist Microfiber                                                                                5 days/wk
Lobby Area
Vacuum Walk-Off Mats                                                                                          5days/wk
Utility Rooms
Living Room
Kitchen
Restroom
Toilet
Dining Area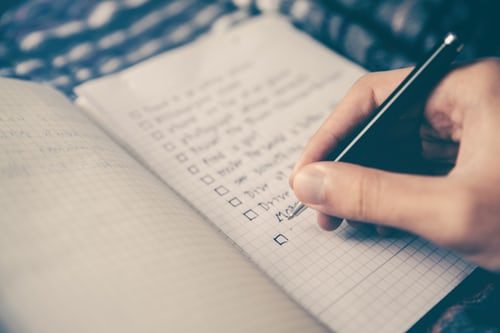 Final Takeaways
There you have it! This sample proposal has added sections that must be included. These make for a more compelling proposal. Also, we deliberately left out the reference section due to an obvious reason. It shouldn't be difficult to provide one yourself. In other words, you won't need a sample reference section to supply one in your proposal.
The job specification section has been shortened. The few examples included there are sufficient examples.
Instead of going on, we included parts of the home where cleaning services will be focused on. You only need to provide or fill up the required areas in your cleaning business proposal.
Has this been of help? We hope it has. All you need to know is what pertains to your company.
In other words, with the knowledge of what is available to you and also having seen the client's property or home, you can write on which fits the job to be done.
Remember! Your cleaning proposal should be as detailed as possible. What more? It must be comprehensive enough. A client should be able to go through your proposal and understand its contents.
Securing business cleaning contracts is more difficult than ever. To differentiate yourself from the competition, discover your prospect's difficulties and wants, the reason they've opted to employ a new contractor, and how your organization can fill that gap. It might be challenging to connect the dots and explain why they should choose your organization. Still, it's often the difference between winning the contract or losing out to a competitor.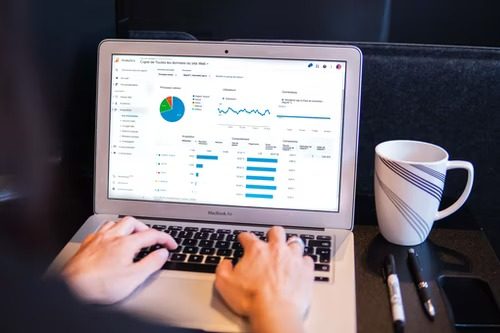 BONUS: Can cold emails help take your cleaning business to $1M?
The aforementioned email template and proposal helped our interviewee cleaning company generate a million dollars in revenue with a 92% reply rate. At this point, you may wonder what they did in the first place to generate such leads. The answer: cold emails.
Sending emails is almost free (yeah, they are dirt cheap) and it takes little effort to send such emails at scale. So, it shouldn't come as a surprise that the most cost effective way to get leads for your cleaning business, at least in the beginning, is via cold emails.
We asked the interviewee to tell us about their cold email strategy, how well it works, the leads they get, their conversion rate, and more. Read on.
What is the quality of leads one usually gets by sending cold emails? 
The quality is varied. Most people responded via email. Some were good, but most were small jobs. We are a commercial cleaning company, so the bigger, the better for us. Sometimes you would get an email back saying can you clean our carpet… And we've seen bigger rugs than their carpet. But this is going to happen when you cast a wide net.
Some really good leads were created. Large jobs. Ongoing projects. Quite a few were also landed.
However, the bulk of the leads were either dud, too small, or never followed through with hiring us. Out of every 50 leads, only a handful converted.
Again, perhaps more would have converted if they fit in with our business model (large commercial and industrial style cleans). We also managed to land quite a few kitchen and carpet cleans, which we know many people are interested in.
Is it sustainable?
For a short while, sure. But then you start hitting business categories that you don't want as you run out of email addresses. One approach to counteract this would be to get more business directories to scrape from. Again, we used Yell and Thomson, but there are probably more good ones out there. Or, if you can target other areas in the U.K., this would be a way to drag the technique out for longer.
I suppose in about six months; you could do another email, change it up a bit and catch anyone new that is thinking about getting a clean done. They'll also know your name and perhaps admire the tenacity. The more areas you operate in, the more consistent you can make these follow-up emails. E.g., you have another email going out to your Nottingham list in January, the same for your Sheffield list in February, and so on.
How well did the leads convert?
This is going to depend on you and how well you can close leads. Getting people on the phone after their initial email is probably the best way to do this unless they are very open and frank about setting up a day to make a quotation happen. Of course, there is then the follow-up to think about. Many will email you then not respond to your next email. So, you'll need to hit these people up short while you are still in their heads.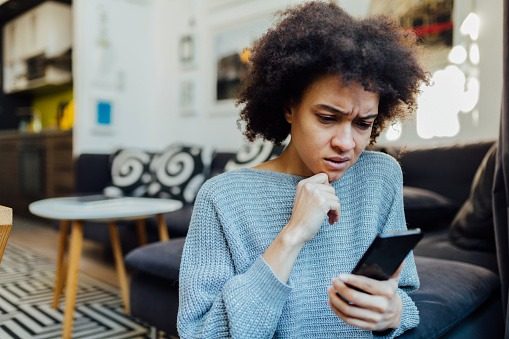 Will you continue with the strategy? 
Most likely not, but the lists of businesses are still there and ready to go. Perhaps we'll do another follow-up email shortly. We think it's a great strategy for anyone who needs quick-hit leads into the business but should understand that it isn't the best long-term play. It's probably better to invest in longer-term plays than a short-term strategy like email shotguns.
For example, something along the lines of an optimized Google Ads campaign or really strong SEO would be far superior. These solutions are more long-lasting. They can also be outsourced quite easily, whereas this email strategy is a bit more bespoke.
Whereas there are Google Ads and SEO experts ready to go right now. Also, being on Google puts you in front of people searching for what you do rather than hunting out business yourself. These people are looking to pay for your service, and you're putting yourself in front of them.
Of course, SEO has its problems and difficulties… But if this were all extremely easy, we would all be millionaires! Marketing is hard. Let us know if you have any queries or need clarification; just comment below or drop us an email!