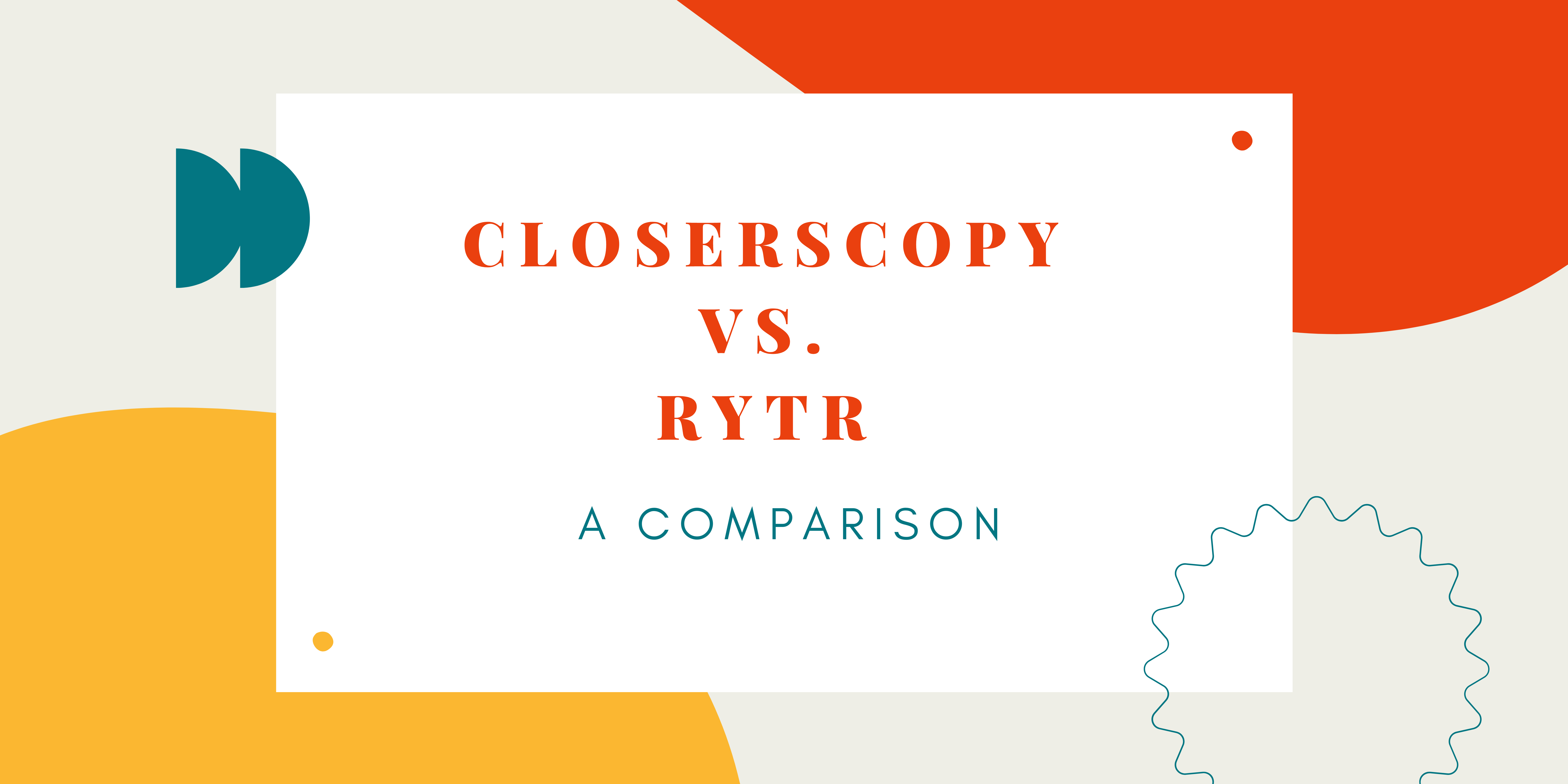 What are the benefits of using an AI copywriting tool?
AI copywriting tools may be far from perfect, but they do have their set of pros. First and foremost, they save time. We write about 5 million words a month. AI tools can kill all the time it takes and finish our task in about 15 minutes. They also help in breaking writer's block. They help writers brainstorm and come up with new ideas.
AI tools can also create bulk materials with ease. They cut down time that goes into repetitive writing with their templates. That helps us write a lot more quickly and efficiently.
Lastly, they can make even non-writers passable writers. This is useful for new companies or independent companies who don't have the budget to hire a professional. These cost-effective tools can help people write powerful copies with their features.
With all these factors in mind, we compare two of the most popular AI copywriting tools, ClosersCopy and Rytr.
💡 Generate personalized emails, blog articles, product descriptions, and ads in seconds using the power of A.I
ClosersCopy
This artificial intelligence-powered writing service writes SEO-optimized sales copies, blogs, emails, and more. It helps you write both short and long forms of copy. ClosersCopy has templates for you to choose from to write customizable content, from blogs to emails.
The features of ClosersCopy are:
To write compelling copy, templates or use-cases for sales pages, blogs, or ads can be picked.
ClosersCopy offers you expert writers' advice. It can guide you through your writing journey and also help you learn.
Fill-in-the-blanks templates allow you to drag and drop the content to create your desired copy.
A step-by-step teaching wizard teaches you the techniques needed to write effortlessly. This is especially useful when you are new to the tool.
Word databases are available with this service to help you express yourself aptly with the right words. Synonyms and antonyms are also there to help you.
The service is also capable of generating quick and meaningful headliners.
You can analyze whether your copy matches your intended emotions with the emotion analyzer.
"Copy Spam Analysis" lets you know whether your email would get lost in spam mail or not.
You can break down your sentences to analyze which would catch your audience's attention.
Built-in SEO optimizer helps you write the most effective copy.
You can customize your templates with the "Custom Template Builder."
You can share your project with colleagues or co-workers to write collaboratively.
Rytr
Rytr is artificial intelligence-powered writing assistance that writes effective content for you in just as few clicks. All you have to do is pick a template and enter some context to get what you want. Rytr can generate a 1000-word copy for you in 15 minutes, after which you can edit it as per custom before sending it. It is a browser extension, so you can take it wherever you go.
Some of its key features are:
40+ templates and use cases to cater to all your writing needs
30+ languages to write in
20+ voice tones to convey the accurate emotions
"reword" and "shorten" actions at just a click to declutter clunky sentences
In-built plagiarism checker
Create a team account to collaborate on projects and organize them as per need
In-built SEO analyzer helps you find optimal keywords to write a compelling copy
It is a mobile-friendly service
Review Comparison
ClosersCopy
G2, a review website from Chicago, Illinois, rates ClosersCopy with 4.2 out of 5 stars based on 5 reviews. All the reviews are positive, claiming that ClosersCopy is the only writer's tool one would need.
Kripeshadwani, another review website, states that although ClosersCopy has multiple functionalities, its algorithm might be complicated and glitchy.
Rytr
Rytr was reviewed by G2, a review website from Illinois, and was recognized as "one of the leading brands in the AI writing space." It has gotten 4.7 out of 5 stars based on 600+ reviews. Most reviews are positive, calling it a unique and affordable tool to help you write better. A large majority of Rytr's customers are satisfied with its service.
Another review website called AuthorityHacker gave Rytr 4.5 out of 5 stars. They claim it is a budget-friendly AI writer and the best for this price range.
Language supported
ClosersCopy
ClosersCopy supports over 20 languages. All of ClosersCopy's services are available in these languages.
The languages supported are Chinese, Czech, Danish, Dutch, English, Estonian, Finnish, French, German, Greek, Hungarian, Italian, Japanese, Latvian, Lithuanian, Polish, Portuguese, Romanian, Russian, Slovak, Slovenian, Spanish and Swedish.
Rytr
Rytr gives you over 30 languages to write in, applicable to all its products and services.
The languages supported are: Arabic, Bulgarian, Chinese, Czech, Danish, Dutch, English, Farsi, Filipino, Finnish, French, German, Greek, Hebrew, Hindi, Hungarian, Indonesian, Italian, Japanese, Korean, Lithuanian, Malay, Norwegian, Polish, Portuguese, Romanian, Russian, Slovak, Slovenian, Spanish, Swedish, Thai, Turkish, Ukrainian, Vietnamese.
User interface and tutorials
ClosersCopy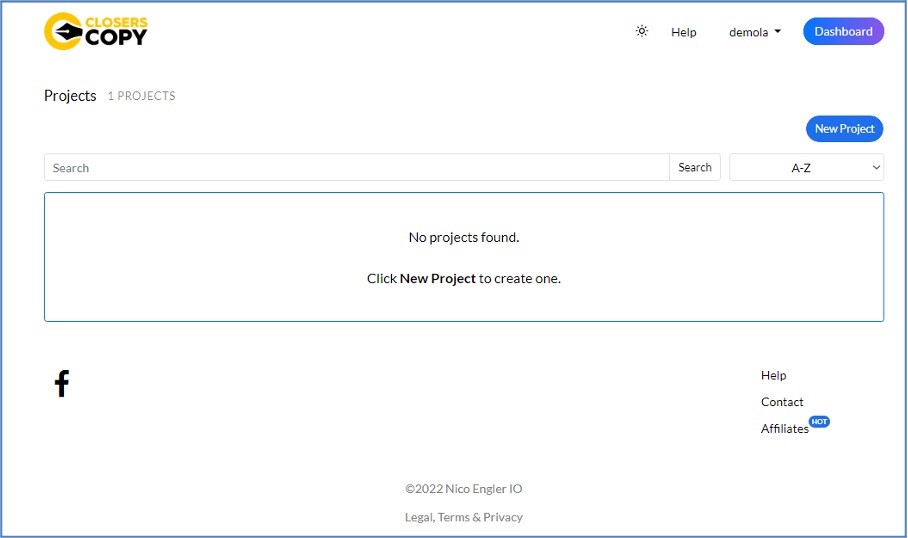 The user interface of ClosersCopy is simple. It is clear, clean and straightforward, with no jargon involved. It is ideal for beginners. It also has a wizard that teaches users how to operate the service. There are videos on YouTube that explain how to use the service in great detail. The ClosersCopy FAQ section also covers the most common queries users might have
Rytr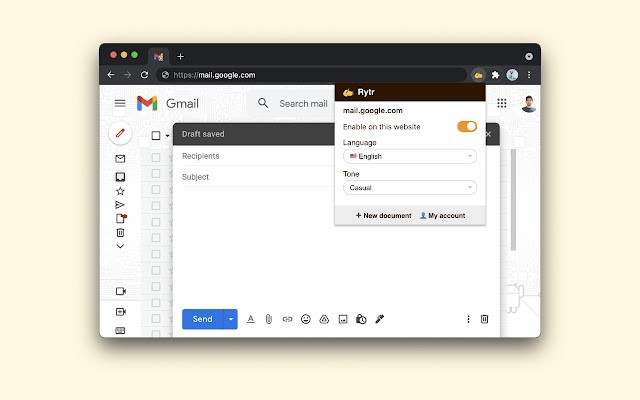 Rytr comes as a browser extension. It can be activated when you need to create any content and is relatively simple to understand.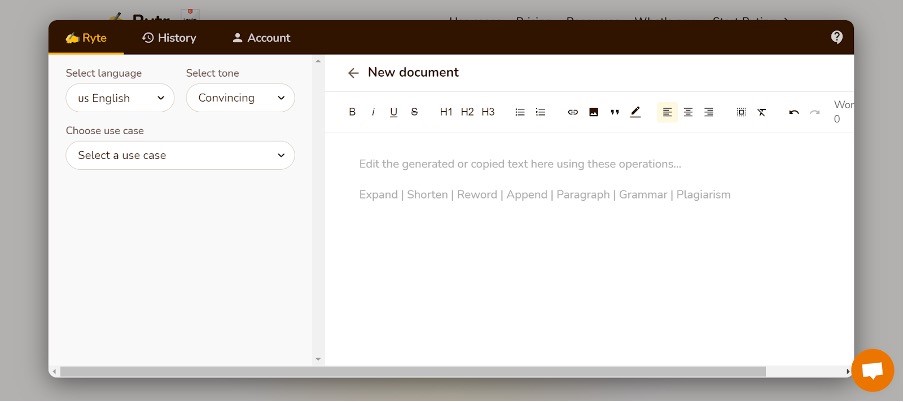 Ryts is beginner friendly owing to numerous videos on the internet that can help you understand this plugin. Moreover, the chat support and FAQ section on the Rytr website provide enough and more assistance to help you out.
Price
ClosersCopy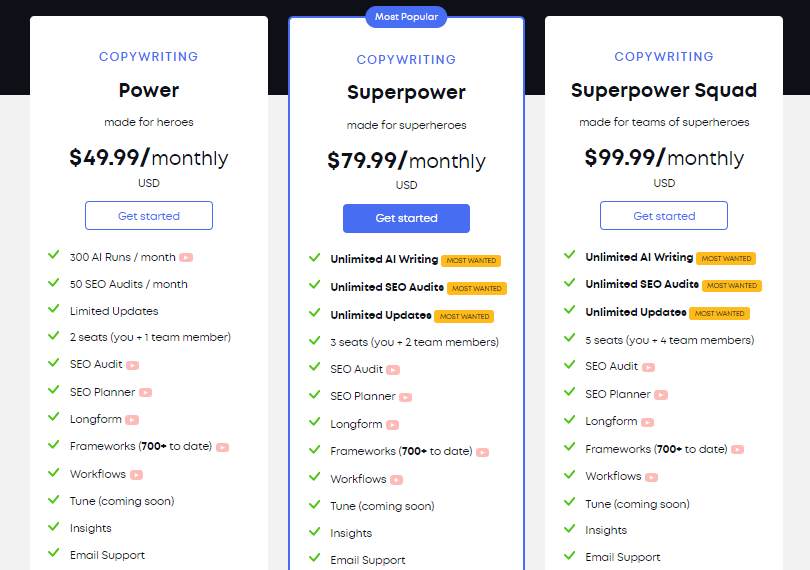 Power: The lowest-priced pack, "Power", charges its users $49.99 monthly. This pack includes 300 AI runs monthly, 50 SEO audits a month, 2 seats, SEO audit and planner, long-form, 700+ frameworks, and workflows.
Superpower: This pack charges its users $79.99 a month. It includes all the features from the "Power" pack, unlimited AI writing, complete SEO audits, unlimited updates and 3 seats.
Superpower Squad: This pack gives its users all the features it promises. Charged at $99.99 a month, this pack includes all the features the "Superpower" pack gives, adding 5 seats for the user, making team collaborations most effective.
Rytr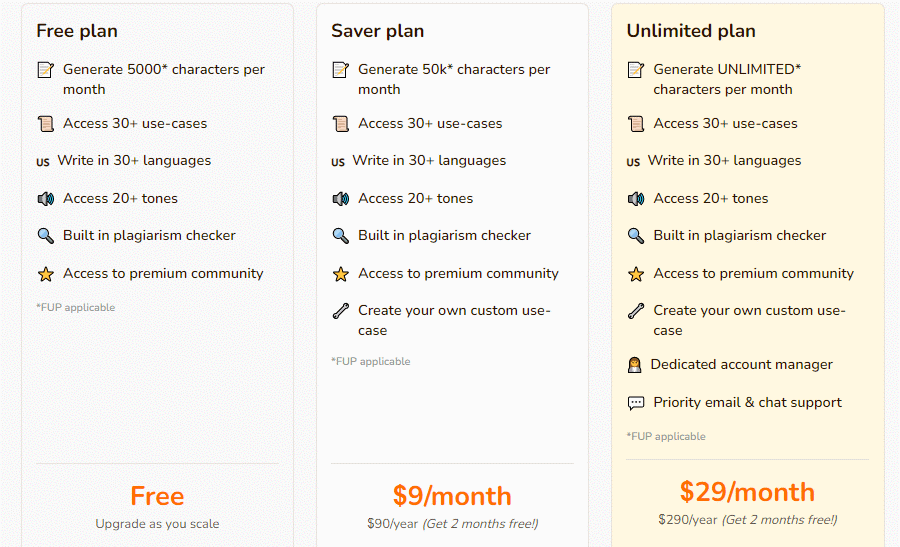 Free plan: The "Free Plan" charges its users no money. It can generate 10k characters per month. Users can access 40+ use cases and templates in 30+ languages and 20+ tones. It has a built-in plagiarism checker and can generate up to 5 images per month. It also allows users access to the premium community.
Saver Plan: Users of this plan have to pay $9 per month. Through this plan, you can generate 100k characters per month. Users have access to 40+ use cases in 30+ languages and 20+ tones. There is a built-in plagiarism checker. You can also generate up to 20 images a month with this plan. With this plan, you can create your custom use cases. You also have access to the premium community.
Unlimited Plan: This plan comes at $29 a month. Users can generate unlimited characters a month. You can use 40+ use cases in 30+ languages and 20+ tones. You get a built-in plagiarism checker, dedicated account manager, priority email, and chat support. This plan allows you to generate up to 100 images per month. You can also create custom use cases, and you have access to the premium community.
Where ClosersCopy wins
ClosersCopy offers you expert advice for writing, a feature not given by Rytr. Its teaching wizard is another feature that needs to be added in Rytr, which helps users learn. Word databases and fill-in-the-blanks options allow users ease of use. These are definite wins for ClosersCopy.
Where Rytr wins
Rytr is more pocket-friendly, especially for small or independent businesses or start-ups. The pricing plays a significant difference between ClosersCopy and Rytr. Rytr also supports more languages than ClosersCopy. Since it is a browser extension, it is more accessible than ClosersCopy.
Which one should you go for?
Both tools have their pros and cons. Choose a tool that you are comfortable working with and one that complements your productivity, which would help your business.
ClosersCopy is a content generator tool with multiple templates and uses cases of copies. It is ideal for writing copies and closing deals. With built-in SEO tools and various different kinds of analyzers, this tool is perfect for email marketing or copywriting.
Rytr is a content generator tool that is more accessible to users and caters to different groups of users across the globe. With such features, Rytr allows for more creative freedom and gives you more space to out in your own ideas.
Conclusion
AI writing is creating a new wave in the writing industry. With the induction of such tools, choosing the one that suits your requirements the best is imperative. It is advisable to choose a tool that works fast for you and delivers high-quality content. Both the tools compared are of great use, especially to beginners.
WriteCream is another AI writing tool that would meet all your requirements. It is a content marketing tool powered by AI that would meet all your copywriting requirements. It gives you an edge over other AI copywriting softwares due to its highly personalized content generation. The writing is of high quality and without plagiarism. Start with a free trial today and make your decision!