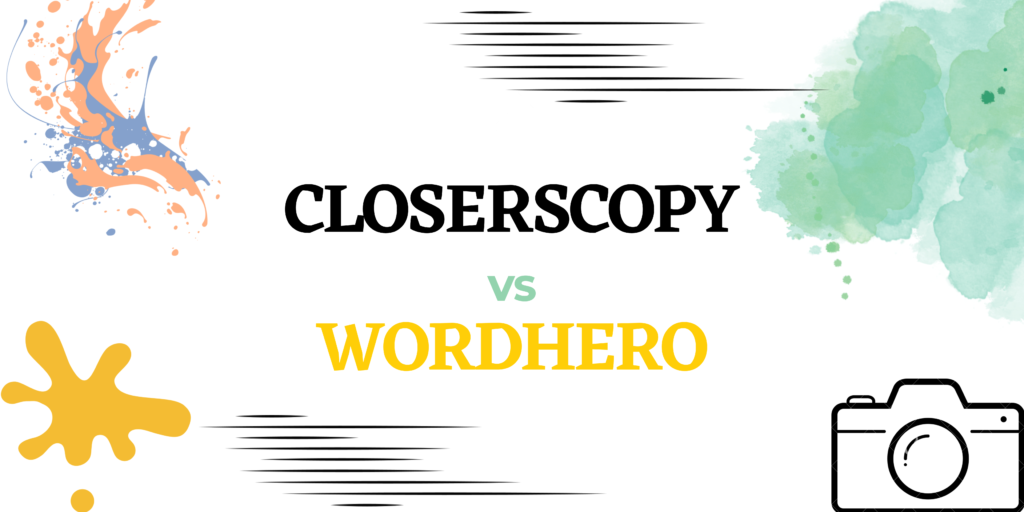 An AI-powered tool, an AI copywriter, creates content on demand using specified data. It can produce various text, including lengthy blog entries and social media captions.
For instance, if you give the AI the title and framework of a blog post, it will be able to suggest a few paragraphs that you may edit. You may even give an AI content writer additional instructions, such as the brand's history or tone of voice, and it will create content that is more consistent with your brand identity.
The data that the AI has "seen" is what it uses to develop its language abilities and global perspective. It models how the human brain functions in learning and information processing to some extent.
Imagine an AI content writer as a bright 12-year-old who has learned much about the world through the internet. But an AI copywriter isn't all-knowing, just like a human. To have enough context to create a compelling copy, one must train someone on facts relevant to a given industry.
💡 Generate personalized emails, blog articles, product descriptions, and ads in seconds using the power of A.I
What Are the Benefits of Using an AI Copywriting Tool?
Sometimes, an AI copywriting tool will produce paragraphs of text that have nothing to do with the topic. That implies that the author must keep deleting and creating new content until the AI tool produces helpful text.
When a cowriting feature is used, that is not the case. Copywriters can maintain control over their work because it's a collaborative effort. Only when you're stuck, do you need to use the AI.
AI cowriting can give your copy intriguing new angles and components. For instance, it can enable you to introduce new viewers to your work. It might also suggest alternate words and phrases improve the message's tone and make an enormous impact.
ClosersCopy and WordHero:
ClosersCopy
CloserCopy is a potent AI writing tool that aids in the quick, simple, and effective creation of content. It was created with the objective of making content creation quick and practical without sacrificing quality. Everyone who needs quick content, from professional writers to bloggers and marketers, can use this service.

After trying out ClosersCopy, I can confidently declare that it's one of the best AI authoring tools available. It produces entertaining, convincing, and well-crafted text of human-level quality in a fraction of the time required to accomplish it manually. That's why I'd urge you to give it a shot!
A list of closer copy features are
AL editor

– Your freshly produced copy's tone, grammar, and spelling are unimportant. The artificial intelligence editor in ClosersCopy changes your documents to make them appear as though they were written by a professional. Power words feature already integrated into the instrument enables it to produce better outputs or outcomes.

T

his AI editor will create high-quality sales writing or content and alert you to any needless terms or better synonyms for your sales pages or landing pages. By utilizing this editor to the fullest extent, you can refine your writing and ensure that it draws in the target audience.
Templates Library-

This software has a collection of several templates that are regularly updated, as was already mentioned. These templates are frequently created to work with various copies and styles, but you can select whichever you believe is ideal for your intended use.

Drag and Drop Builders-

This software lets you drag and drop various items onto the copy you're composing, speeding up the writing process. To give you the best phrases and elements for the niche of your planned text, the drag-and-drop builder will quiz you. Your task is to combine the best components and place them on your content to give it a clean and refined tone.

Megathron

– ClosersCopy's most recent update, Megathron, distinguishes it from other AI content producers. Users who want to produce extensive content or a copy can benefit from this capability. If you want someone else to produce long-form content for you, let the AI do it. Using the Megatron function in your software's toolbar, you can quickly create an outline for longer articles and copy on trending topics. The software compiles all the information from several search engines to present you with the appropriate content elements on a particular subject. Using this tool, you may create headings and subheadings that rank higher and instruct the program to create text for each title that is roughly 500 words long.

Copy examples-

The software also gives you access to up to 18000 well-written copies and templates. You might browse a few of these examples to get ideas for your copy and get ideas from the writing of the professionals.

Copy Emotion, Sentence, and Spam Analyses-

These three ClosersCopy analysis features will detect the following faults with your copy and be advised on how to fix them.
Lack of harmony between the tone and the copy's content

Words and phrases that can make readers, whether AI or humans, think your text is a scam

Sentences that are challenging to understand and can interrupt the flow of reading
ClosersCopy pricing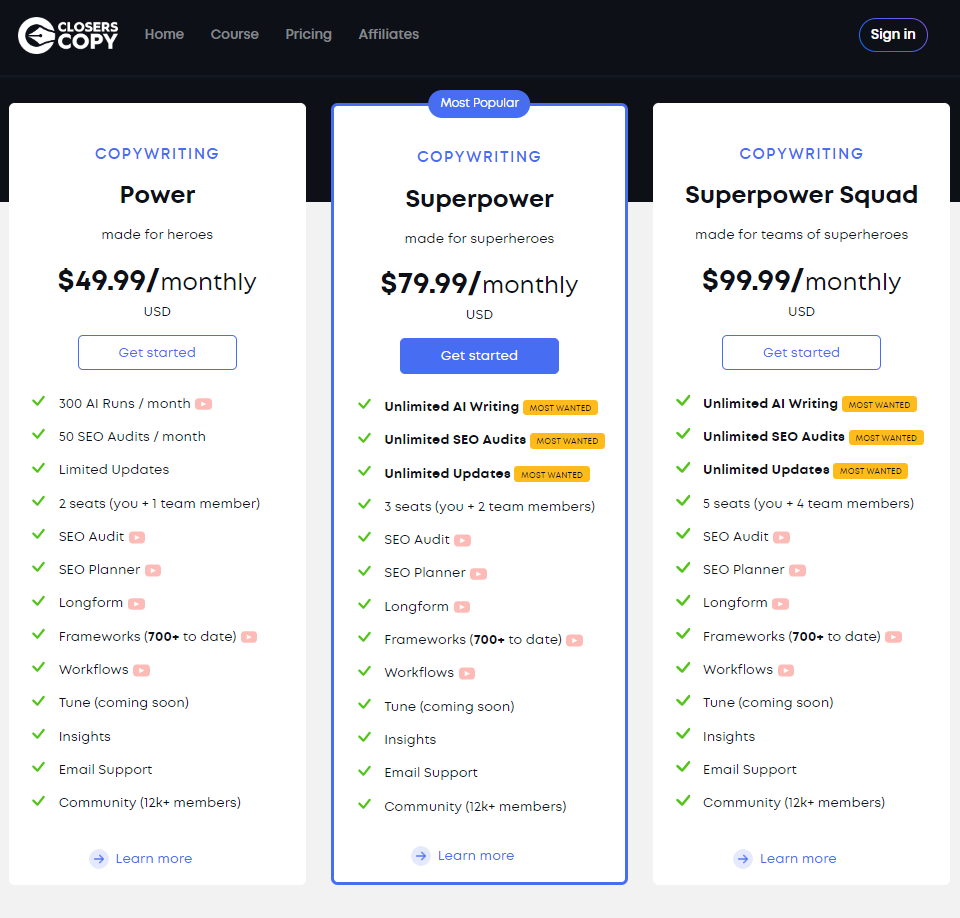 You have access to the template library, AI editor, more than 18,000 copy examples, drag-and-drop copy builder, and a cap of 50 SEO audits each month with The Copywriting Power.
You can obtain features like a 200,000-character cap, a template library, and an AI editor as part of the Superpower package.
All the features of the previous programs are present in the ClosersCopy superpower plan, which costs $99.99.
The infinite word count is the only distinction.
Closerscopy's review
Trustpilot reviews
Trustpilot's average rating for Closerscopy is 2.6 stars. There are 13 reviews with one 3-star rating, nine 1-star ratings, and three 5-star ratings. Thus, there isn't much information on which to base the decision.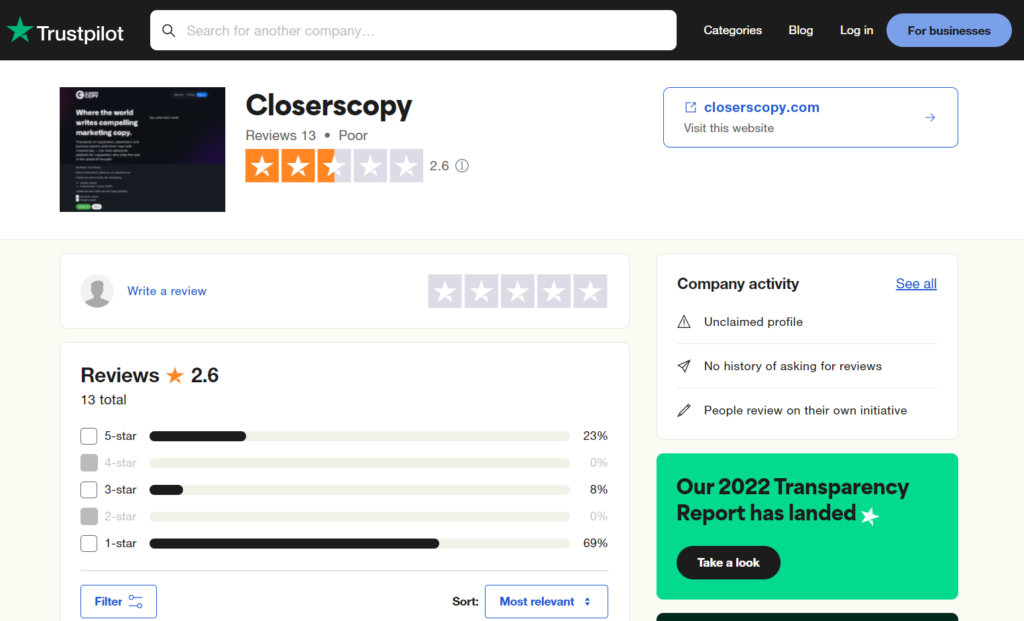 G2 reviews
On G2, ClosersCopy has a more remarkable average rating of 4.2 stars. This is based on five reviews, two 4.5 stars, two 5 stars, and one 3-star rating.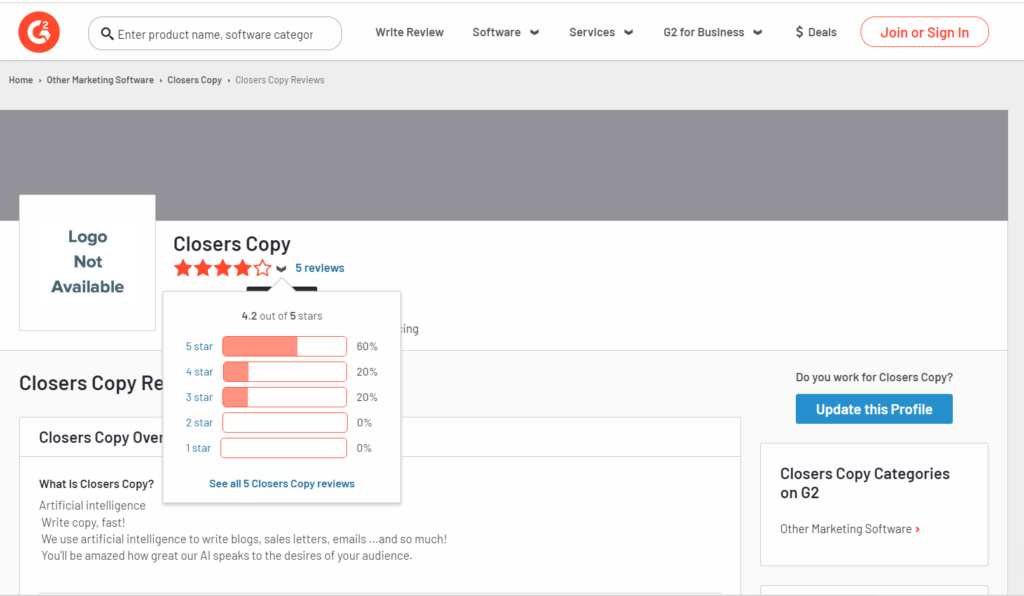 WordHero 
WordHero is one of the well-known Al writing tools is WordHero, which enables you to quickly and easily create high-quality blog posts, social media captions, emails, adverts, sales copy, product/SEO descriptions, and more. WordHero can also be used for marketing, content ideas, startups, music lyrics, and even poetry. The OpenAL/GTP-3 autoregressive language model, a first-of-its-kind model with 175 billion parameters, powers this ground-breaking artificial intelligence (Al) authoring tool. It cuts down on the time you spend researching and writing online, saving you hours and hours of writing.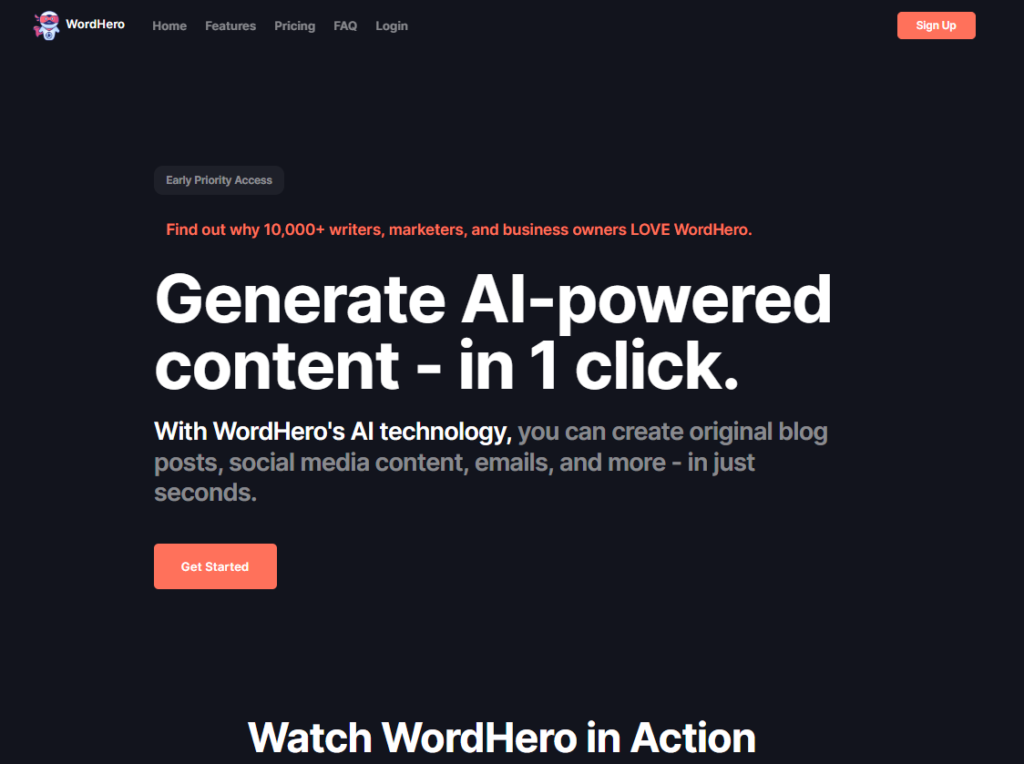 One of the best content creation tools is WordHero. They are ideal for accelerating the copywriting process for Businesses, Agencies, and Freelancers. Because it uses contemporary technology, more dynamic content that appeals to the audience can be produced. It is quick, easy, and time-saving.
A list of WordHero features
Languages -WordHero supports an absurd 108 different languages! Hindi and many other regional Indian languages, such as Gujarati, Bengali, Sindhi, Marathi, Tamil, Telugu, Oriya, Punjabi, etc., would be supported by Indians.
Use cases– WordHero features more than 65 use cases that can be tailored to startup tent-related groups of individuals.
For illustration:
Grammar Correctors, Sentence Expanders, Sentence Rewriters, Analogy Providers, Blog Parastartuplog Intros, Tone changers, and more tools are available to content writers.

The AIDA/PAS/HSO Copywriting Formulas, Sales Page Headlines, etc., are available to copywriters.

Brand name concepts, product names, product descriptions, startup slogans, startup ideas, start-up elevator pitches, startup value propositions, review responders, and more can all be used by startups and businesses.

Google Ads, Facebook Ads, Offer Ideas, Lead Magnets, and other tools are available to ad agencies and affiliate marketers.

Social media managers can use LinkedIn bios, video titles, ideas, and descriptions, as well as social media bios and social media bios.

The use of fictional story concepts, poems, food recipes, song lyrics, fictional story narration, book titles, and book descriptions is permitted for creative professionals.

Tones- It offers an empty text field where you can manually enter the tone you want for your content. However, the tones could be more refined, and some do not alter the text.

I felt no significant changes in the generated outputs when tested in different tones. The Sad and Pessimistic tones don't mold the sentence accordingly. This feature is in the Beta stage, so it will be released with improvements when it is finally launched.
WordHero pricing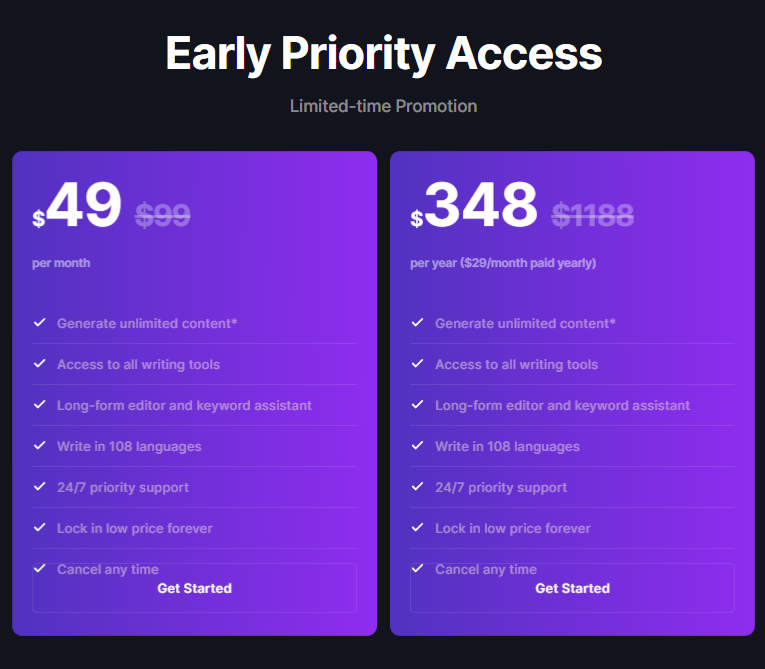 Since WordHero is a new tool, it is now available at an introductory price; however, this price may increase soon. A yearly subscription costs $348 (or 27,709 per year), and a monthly payment is $49 (or 3,901 each). With this plan, you can write in 108 languages and create a limitless amount of content.
It also gives you access to WordHero's long-form editor, keyword suggestions, and other writing tools. However, if you want to become a subscriber, you will continue to be billed the same amount each month until you decide to cancel.
WordHero's review
Word hero has a 4.3 rating on the Trustpilot platform with 9 reviews. It has eight 5-star ratings and one 3-star rating.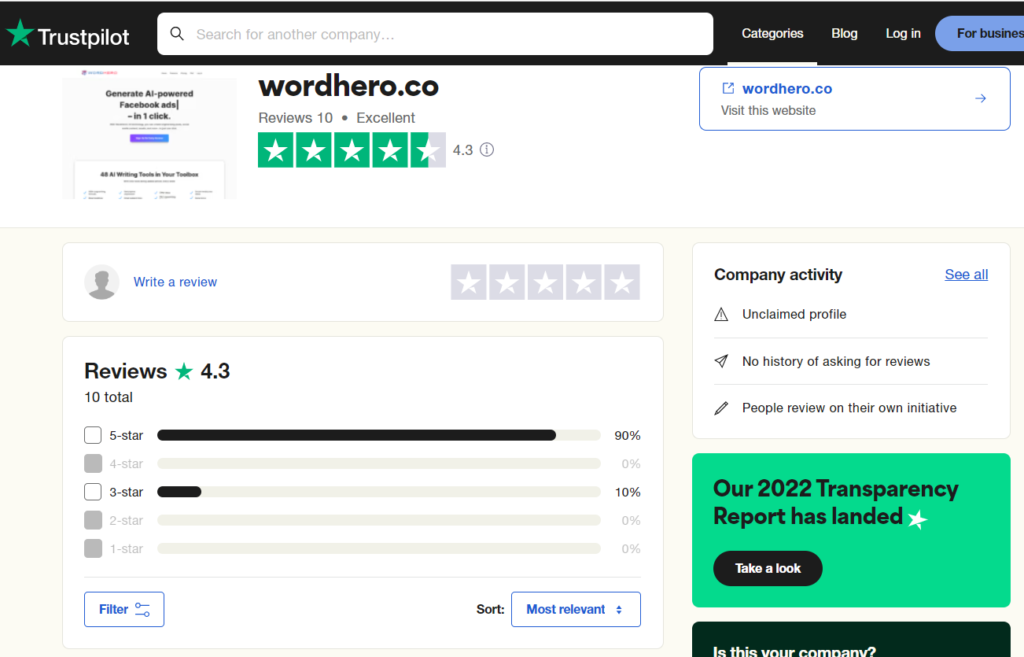 Similarities between ClosersCopy and WordHero
SEARCH ENGINE OPTIMIZATION (SEO)
You may create SEO-friendly content with Wordhero and ClosersCopy.

They don't utilize the same SEO technologies but at least aid in content optimization for search engine result pages.

You may access content analysis tools through ClosersCopy, and Wordhero incorporates Surfer SEO.

You can optimize your content for search engines using these tools, which help you rank higher on Google and other search engines.

The tools are also helpful in reorganizing outdated content to be search engine friendly.
AI SOFTWARE
WordHero and Closerscopy both employ the GPT-3 language. MIT Technology Review claims that GPT-3 is the only language capable of producing extraordinary writing that resembles human speech.

Additionally, you will be able to vouch for the accuracy of the statements made in the Technology Review if you have used any program that uses this language model.

The language generator GPT-3 from Open AI is used by Wordhero and ClosersCopy.

These AIs have been educated on the two platforms to comprehend commands and produce material resembling humans.
CONCLUSION
It may be challenging to determine which tool is better for you or your co-writing to claim that Closerscopy has a stronger advantage over Wordhero after the critical evaluation.
However, Wordhero may be superior to Closerscopy in terms of affordability and multilingual copies. Wordhero's pricing structure and services would be more expensive than Closerscopy if you were to work with a team. This is because you would need to buy accounts for every member. WordHero will be more helpful if you need to write in because of languages for a diverse audience. The themes and user-friendly design of Wordhero also give the impression that it is more user-friendly. However, Closerscopy triumphed in terms of originality and several writing aspects.
These two are very similar to our AI copywriting tool, Writecream. Writecream is an AI copywriting tool that, in addition to the above two, aids content writers in creating exceptional long- and short-form content, ads, social media content, and more. It is simple to use, and AI enables on-demand content generation. With each piece of content it creates, the AI grows and learns, making it a valuable tool for marketers continuously seeking new ways to improve their content.
Isn't it amazing?
To get started, register here for our FOREVER FREE plan NOW!