Local Lead Generation: The ultimate guide!
Are you seeking ways to generate lead generation for your local business? If so, then this guide is for you. There are various ways to create leads, but when reaching a local audience, some strategies work better than others. Local lead generation is essential for small company owners looking to attract new clients in their neighborhoods. There are many parallels and distinctions between lead management in the local area and a global ethical approach. This guide will explain how to find leads for your business more effectively and provide other crucial details. Keep reading to learn more!
What is Local Lead Generation Software?
A lead is a potential customer who has expressed interest in your goods or services. They might have approached you independently, or you might have actively sought them out. Someone who has expressed interest in your goods or services is involved. However, lead generation is finding possible clients in certain geographic locations, typically close to the business's site.
Companies utilize neighborhood-focused local marketing to find high-intent leads and convert them into customers. Then, these businesses will try to transform them into devoted customers who visit them whenever they need them. Restaurants, mom-and-pop stores, and real estate agents are a few examples of businesses that depend heavily on the neighborhood for their sales.
Why Does Your Business Need Local Lead Generation tools?
A solid lead generation strategy is essential since it will enable you to target your market, expand your company, and increase sales. With this, you're targeting visitors to your website, where you can turn them into paying clients. People and businesses may now connect much more easily, thanks to Google. It also enables you to target a custom audience using a search engine to look for your good or service. You can entice potential clients to interact with your company, which, if properly supported, can result in sales. However, the more people discover your company through any marketing strategy and express interest, the more revenue this generates for your company.
💡 Generate personalized emails, blog articles, product descriptions, and ads in seconds using the power of A.I
Traffic sources to generate local lead generation
The best guide to lead generation includes information on how to market your company. It's imperative to have a marketing strategy in place if you want to expand your company. Below, we explore many traffic sources you can use to market your company and generate more leads.
SEO
SEO is an excellent way to generate leads because it is so simple to localize. It is the process of enhancing your website in order to improve its visibility in search engines. The better the local SEO for your website, the higher it will appear in search engine results.
Social Media ( use Facebook ads, Instagram ads, etc.)
You can connect with locals through social media in ways you couldn't otherwise. Create your account, publish images of your business, and begin communicating directly with people in a non-sales manner utilize it to build a relationship. They'll get to know who you are and how committed you are to the community over time, and they might start paying attention to your business. For example, Facebook ads help you promote your business.
Internet ads
Given the ability to target people in certain locations, lead-generation advertisements on the internet are effective. You can target advertising to people in specific areas using Google Ads and Microsoft Ads, ensuring you're only spending money on clients who can buy from you based on their location.
Content Marketing
Another strategy for marketing your company is to write articles. Your writing must, however, be of a high caliber. Your writing ought to be enlightening. Similarly, the aim is to pique interest in your company and move the conversation toward a call to action. Consider your objectives before you start writing an essay. Maybe you could create a collection of articles for your website and release one every so often. Readers who enjoy and find value in your post might come back for more.
Email Marketing
Email marketing raises brand awareness by getting your email message into the inboxes of potential new customers. The more constant your communication with your email subscribers, the more probable they will think of your company when shopping for your products or services.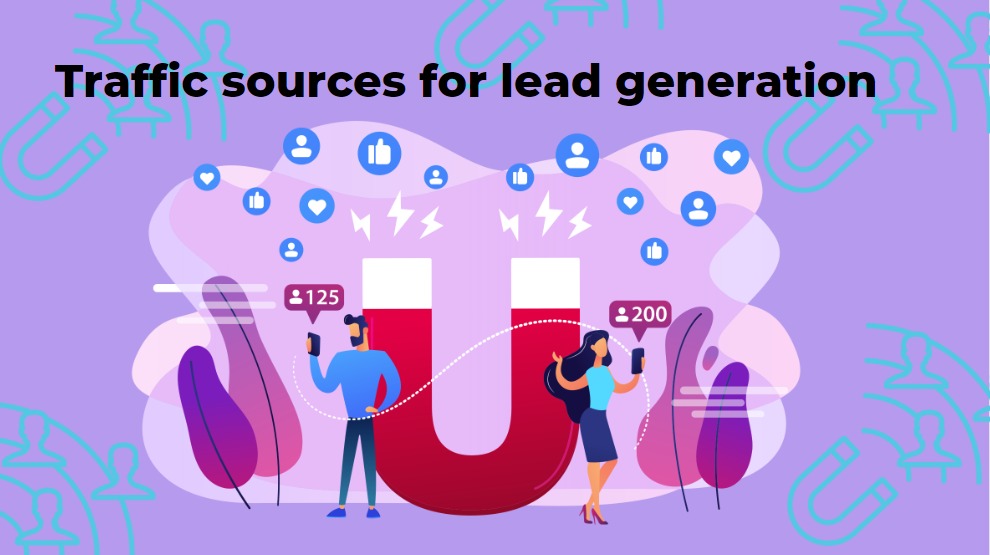 Conclusion
We sincerely hope that the comprehensive lead-generating guide has assisted you in learning everything there is to know about lead generation. Lead creation is crucial to your company's success and contributes significantly to sales. Generating leads might be difficult, even if you have a lot of experience. As a result, the first step in producing leads for your business is to read the complete guide to lead creation. There is always room for development and knowledge growth.