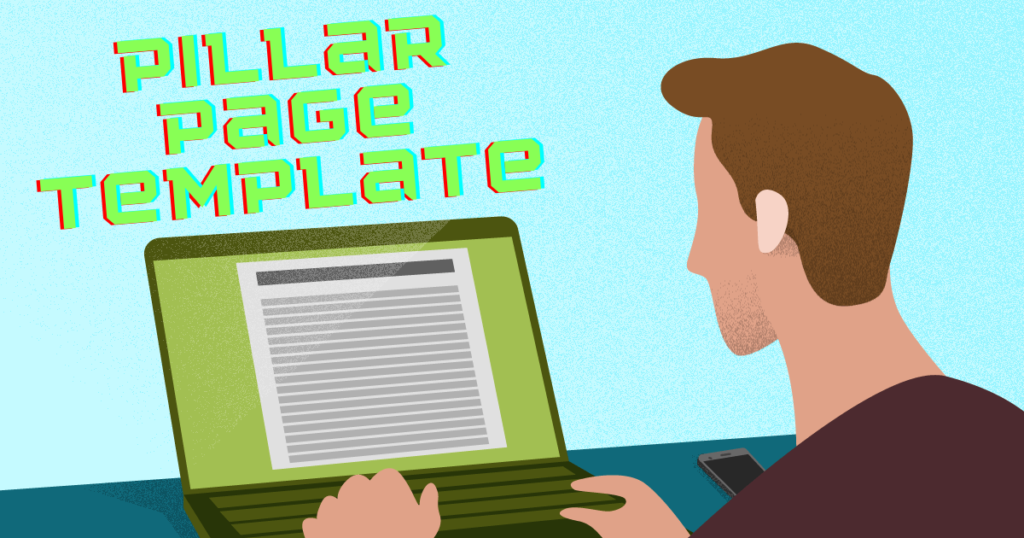 Nowadays, producing quality above quantity is the key to increasing organic traffic. Your SEO and overall marketing strategy depend on the creation of useful and interesting content. You went out and properly researched long-tail keywords for blog names. Creating and perfecting this outstanding content for your readers has taken a lot of time and work. However, you find that the outcomes fall short of your expectations. why is that?
Search engines are becoming more adept at interpreting user requests. The way that content is presented is also changing. Because of these enhanced capabilities, using only keyword research and quality content to compete for the top rankings on SERPs is no longer sufficient. Your content must be longer if you want readers to stay on your pages for an adequate amount of time. Additionally, your content needs to be better arranged. How specifically do you do that? Pillar page can help you with that. Because of the way your material is arranged, using a pillar plan can make search engines review your website more quickly and improve the efficacy of your SEO strategy.
Before we get into the specifics of what a pillar page is and how to create one, let's go over our pillar page template to familiarise you with it.
What Is A Pillar Page?
A pillar page covers all of the important points of a particular topic. Pillar pages elaborate on a topic, covering it broadly while focusing on a specific keyword related to the in-depth topic. These pages allow for more reporting and cluster content that links to other pages. It is a journey within itself to write for a pillar page, but deciding how to implement it onto an effective page must also be considered early on. Pillar posts are typically much longer than standard blog content. While there is no hard and fast rule, they should be at least 2,000 words long. But keep in mind that they aren't just long; but comprehensive.
💡 Generate personalized emails, blog articles, product descriptions, and ads in seconds using the power of A.I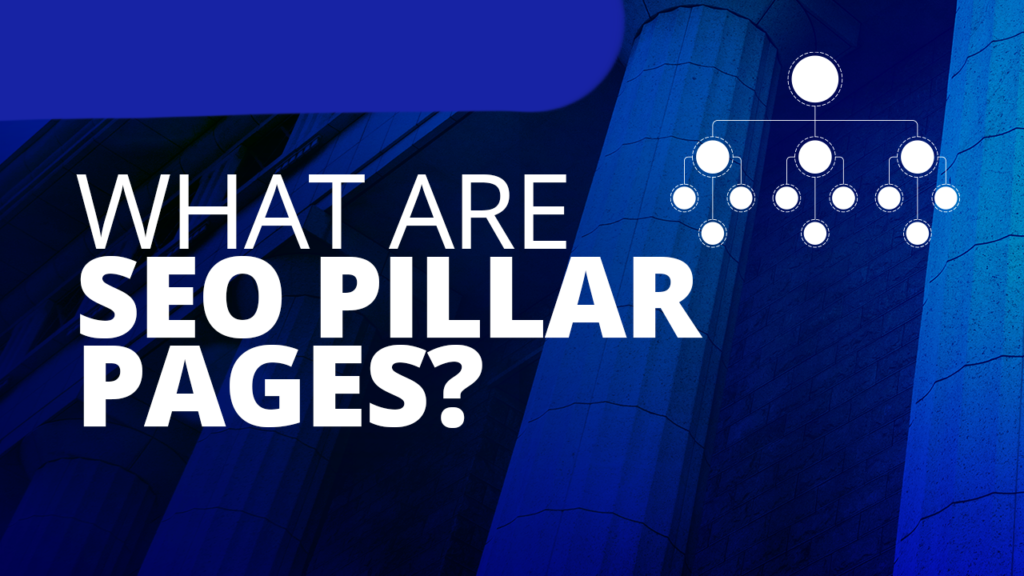 Pillar Page Template
Core topics
Step 1 is to decide on a core topic for which you want your content to rank. You require something relevant to your blog and product or service. Choose a topic that can be divided into several supporting subtopics. Using buyer persona research, determine who your audience is and what they're looking for, which will determine how broad your pillar page should be.
Outline
When it comes to creating a large amount of content, great outlines can save you hours and make your writers more productive. To format the primary and secondary headers of your pillar page, use H2 tags and H3 tags for subheadings
Choose keywords
Once you've determined your pillar page, it's time to conduct extensive keyword research within the broad concepts of the specific topic you're targeting. Pick keywords with a high search volume that cover various aspects of the topic and use them to create titles.
Page Titles
You should have no trouble deciding on the title for your blog once you have written more than half of your content based on the core topic. Your page title should be catchy, to increase traffic to your blog.
Relevant Source Links
Linking to a popular, high-performing inner page of your website directs readers to additional resources. The same is true for external links, which must come from reliable sources in order to lend credibility to your page.
FAQs
Including FAQs in your content is a great way to add value to your blog and attract more search traffic. As relevant question answers show a clear picture of your blog, readers will be able to learn the main points they need to remember.
CTA
Every great piece of content should have an evident "next step" for your readers to take. Remind people of the main point of your post and provide links to related content on your website. Include calls to action that are topically relevant, such as content downloads, subscription signups, demo requests, and so on.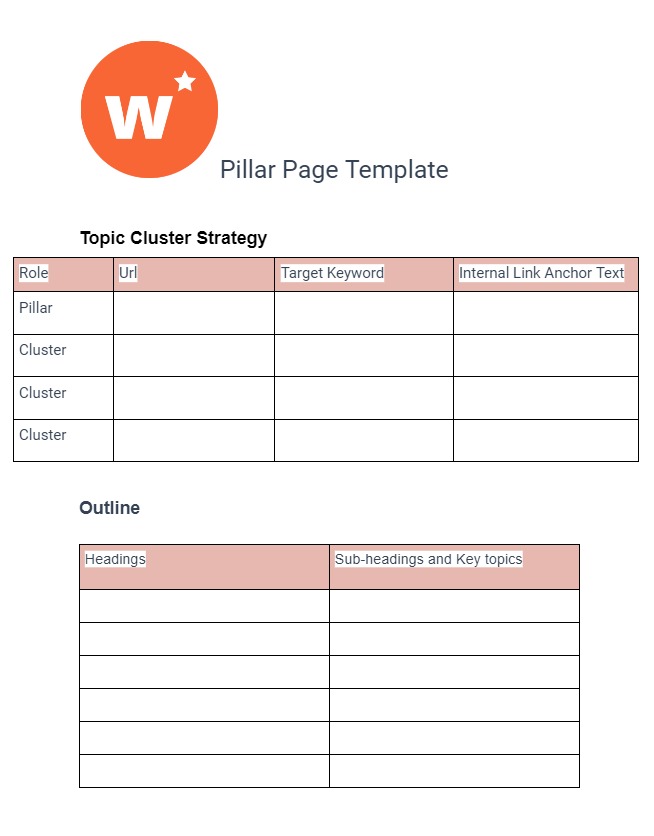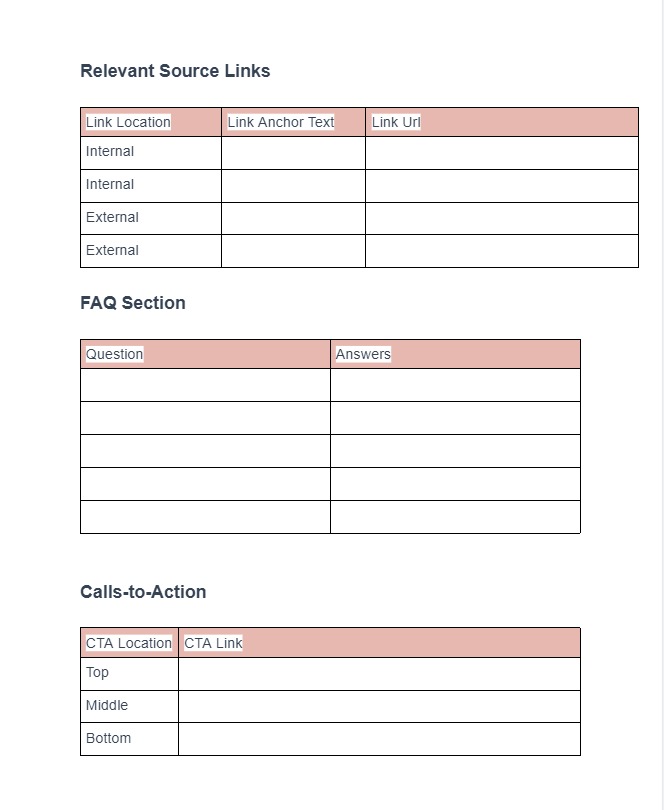 Why Should You Use Pillar Pages?
The primary advantage of using pillar pages is related to SEO. There is an enormous amount of content available online about any topic you can think of. If you want Google to favor yours, you must include comprehensive and well-written pillar pages in your content promotion strategy.
Pillar pages assist bloggers and content marketers in filling informational and keyword gaps that may prevent Google from serving their site to searchers searching for a specific query.
What Makes a Good Pillar Page?
Before we start, it is crucial to know what a good pillar piece consists of and what it accomplishes.
A good pillar page must, at its core, provide quality content that answers questions, users may have about a specific topic. They are more like "complete guides," with a lot of content to be crawled and searchable by search engines. As a result, you should divide the page into chapters. Also, provide a way for users to easily jump to the section they want to learn about.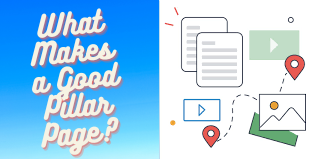 Conclusion
To make things easier for you, I've included all of the facts about pillar pages as well as a template for how to create one. The advantages of creating and utilizing pillar pages are numerous, ranging from increased rankings to improved user experience. They help in the organization and centralization of your website's content. Furthermore, providing in-depth coverage of topics can help you establish yourself as a thought leader and expert. All of this makes it easier for search engines and users to access your site and understand what your pages are about, which is especially important given the changes in how people search. This takes time and effort, as with anything SEO-related, but it is well worth it!