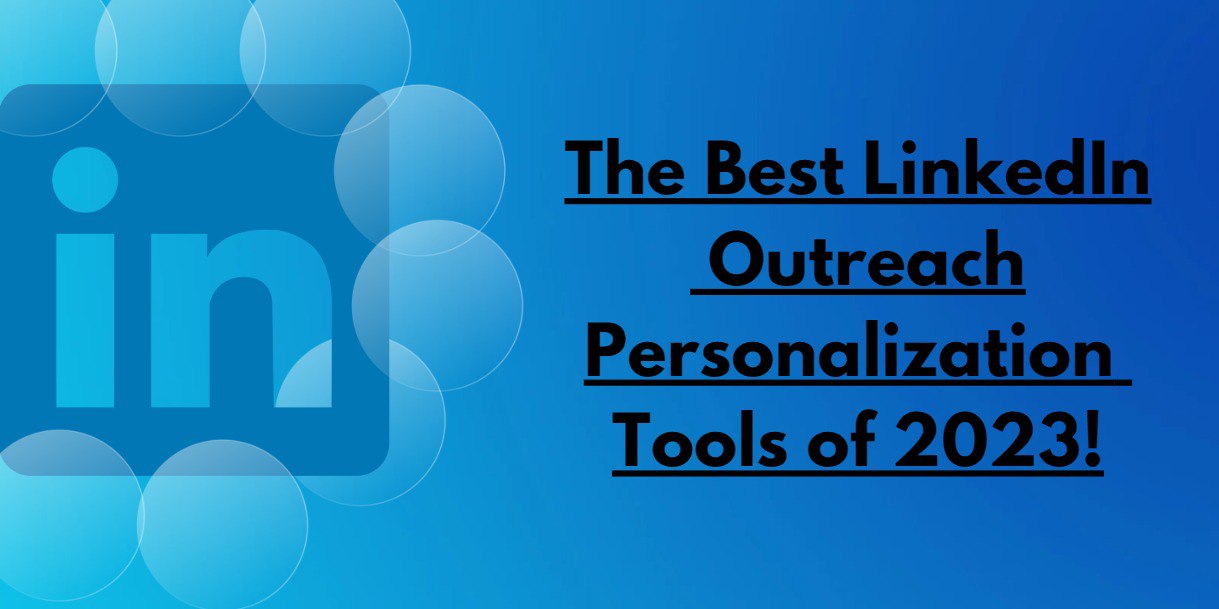 In an era where personalization is crucial for successful LinkedIn outreach, leveraging the right tools can make a significant difference. LinkedIn has become an essential platform for professionals to connect, network, and build valuable relationships. In order to maximize the impact of outreach efforts on LinkedIn, personalization is key. Fortunately, there are several powerful tools available to help professionals streamline and enhance their LinkedIn outreach personalization. The tools mentioned below provide professionals with the means to personalize their outreach messages effectively. Therefore, this article will explore the best LinkedIn outreach personalization tools of 2023, enabling users to craft effective and personalized messages that resonate with their target audience. 
Advantages of LinkedIn Outreach Personalization
LinkedIn outreach personalization tools offer several advantages that can significantly enhance your outreach efforts on the platform. Here are some key benefits of utilizing LinkedIn outreach personalization tools:
Increased Response Rates: 

Personalized outreach messages have a higher chance of catching the attention of your target audience. By using personalization tools, you can tailor your messages to resonate with recipients, making them feel valued and more likely to respond.

Efficient Time Management:

 

Personalized outreach

save time and effort, allowing you to reach a larger audience without sacrificing personalization. You can create and customize message templates based on recipient attributes, ensuring efficiency while maintaining a personalized approach.

Enhanced Relationship Building:

Personalization is critical to building strong professional relationships. LinkedIn outreach personalization tools help you gather insights about your prospects, such as their interests, activities, and communication style. Armed with this knowledge, you can craft personalized messages that demonstrate your understanding and create a stronger connection.

Leveraging AI for Efficiency: Neha Gharpande from Arista System Pvt ltd believes AI-powered LinkedIn outreach tools enable her to automate and streamline the personalization process. By leveraging AI algorithms and data analysis, these tools can extract valuable insights."
According to Ryan Walker, CEO of Beyond Academy, personalizing LinkedIn Outreach is undeniably more effective than using a one-size-fits-all template approach. Using tools to automate lead generation can save time, but using the right tool and knowing how to manage the personalization options are key.
Writecream
Writecream provides a plethora of AI-powered tools to assist you in creating customized emails and outreach messages. It allows users to personalize and automate their LinkedIn outreach efforts. If you have the LinkedIn prospect's profile, you can not only send a personalized message with your connection request, but you can also produce tailored emails to advance your connection. Some LinkedIn Outreach Tools include:
💡 Generate personalized emails, blog articles, product descriptions, and ads in seconds using the power of A.I
Cold Email Tool: Writecream's email personalization tool allows businesses to customize different elements of their emails, such as subject lines, greetings, body content, and call-to-actions to make them more relevant to the recipient.  By using Writecream's email personalization tool, businesses can send more targeted and effective emails that resonate with their audience and drive conversions. 
LinkedIn Personalization: This tool uses advanced AI technology to analyze your target audience and craft customized messages tailored to their interests and needs. It lets you customize the opening line of your message based on the recipient's profile information. Writecream's LinkedIn Personalization tool is a great solution for those who want to reach out to potential clients, partners, or industry influencers in a more meaningful way.
Chatgenie: This tool helps automate LinkedIn outreach by creating personalized messages, sending connection requests, and follow-up messages to potential leads or clients. Chatgenie can save time and effort for the outreach process, allowing individuals and businesses to focus on other important tasks. The tool also provides analytical data and insights into the outreach process, allowing users to track the performance of their campaigns and optimize outreach strategies. 
Here's a list of LinkedIn Templates with great response rates, you might wanna try out!
Sayem Ibn Kashem, the founder of FacileWay claimed, "Using AI-powered LinkedIn outreach tools has provided several advantages over traditional outreach methods. Firstly, AI tools can analyze vast amounts of data and insights to generate personalized and targeted messages at scale. This saves much time and effort compared to manual personalization."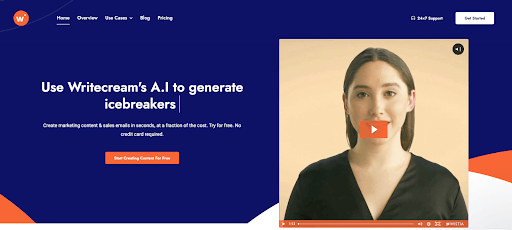 Alfred
Alfred allows you to manage your LinkedIn search and outreach from a single location. There is a LinkedIn search option built in, so you can set your ICP and start sourcing candidates who match it. Once you've compiled a list, you may automate multi-step sequences that include endorsements, InMails, and even email sending. 
With a connection to your GSuite account and other social sites, integration with other products is simple. It also has a LinkedIn CRM designed specifically for him. As a result, you can quickly manage your leads and make lead production more efficient.
Vidya Soman from Resume Guardian claimed LinkedIn Outreach Personalization tools have been instrumental in her digital marketing efforts. She has significantly improved engagement and response rates by tailoring messages and content to specific individuals or target audiences.
Crystal
Crystal is an innovative tool that leverages artificial intelligence (AI) to analyze LinkedIn profiles and provide insights into the communication style and personality traits of individuals. Integrating Crystal into your outreach strategy can help you personalize your messages according to the recipient's preferred tone and communication style. This can improve the likelihood of establishing meaningful connections and building rapport with them.
LinkedIn Outreach Personalization Tools has been a game-changer, says Warren, owner of a digital marketing agency, The Nomad Hive. 
The LinkedIn Sales Navigator is a powerful tool designed specifically for sales professionals. With its advanced search filters and lead recommendations, this tool enables users to find and connect with prospects who match their target criteria.  
Additionally, Sales Navigator provides personalized insights and real-time updates on prospect activities, allowing users to tailor their outreach messages based on the prospect's interests and recent engagements.
Jazmine Becky from FlexiPCB says," Personalized Intro tools for LinkedIn are a great way to make a good first impression. When you send a personalized intro message, it shows the recipient that you have taken the time to learn about them and their interests. This can make a big difference in whether or not they are willing to connect with you.
GetProspect
GetProspect is a lead generation software that assists organizations in locating professional email addresses from Linkedin or our B2B database using filters such as job title, geography, industry, firm size, and more. It enables sales teams, marketers, and recruiters to reach precisely targeted prospects in only a few clicks. It provides genuine emails, social business accounts, and open data for firms and individuals. Following that, you may qualify and filter priority leads in the same workspace.
According to James Dindorf, from The Growth Guys Ltd GetProspect, an email finding tool, is the first step in our unique 7-step process, enabling the Precision Targeting stage of our service. GetProspect has been instrumental in identifying key decision-makers within our client's target market.
Zopto
Zopto is a cloud-based lead-generating technology that assists organisations in sourcing leads from LinkedIn and managing marketing campaigns from a single platform. Professionals can use the LinkedIn Automation Tool to manage various user profiles and engage with prospects based on their time zones. 
Tetiana Sira from Energy Casino said Zopto's ease of setup is remarkable, taking just two minutes to get started. With access to LinkedIn Premium and Sales Navigator filters, we can quickly identify and target my ideal audience for lead generation. What sets Zopto apart is its comprehensive campaign-building capabilities. 
Conclusion 
In conclusion, personalization is the key to successful LinkedIn outreach, and the tools we've discussed are some of the best in the industry. From customizing connections requests to crafting personalized InMails, these tools can help you stand out from the crowd and build deeper relationships with your prospects.
As we look to the future of LinkedIn outreach, it's clear that personalization will continue to be a top priority. That's why we're excited to introduce you to Writecream's LinkedIn Personalization tool. With Writecream, you can quickly and easily customize your outreach messages to better connect with your audience and start building meaningful relationships on LinkedIn. So what are you waiting for? Register on Writecream and put our LinkedIn Personalization tool to the test. Your prospecting efforts will never be the same!     12:19 AM