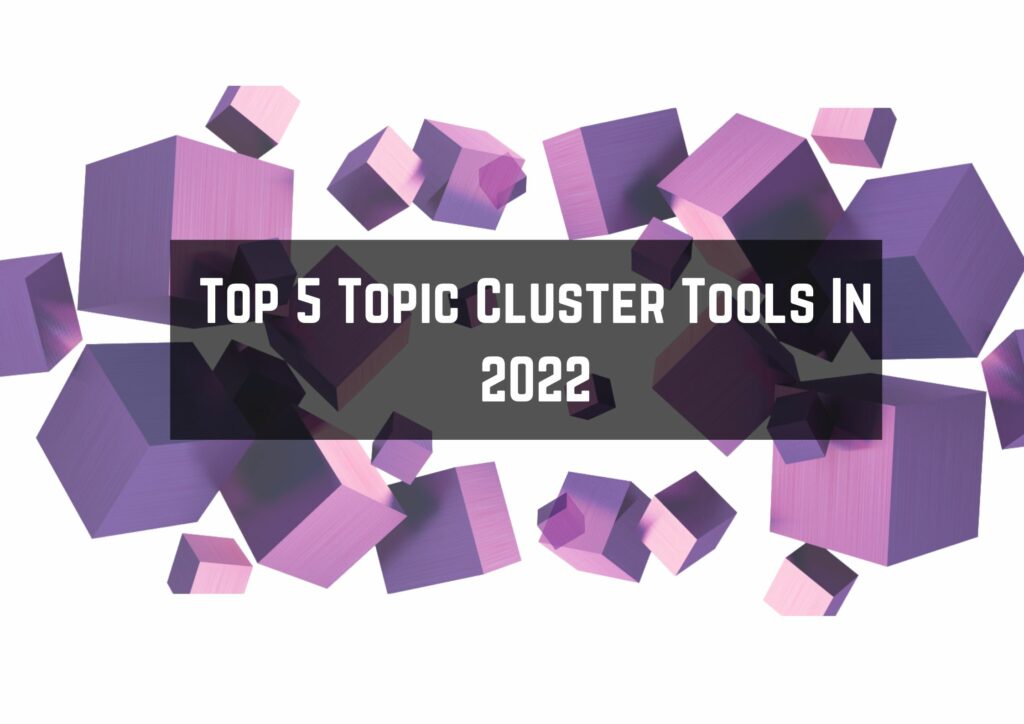 Topic clustering or SEO keyword clustering is an important optimisation process that helps organic search engine optimisation and brings in a larger audience to view your content. The way this concept is built is:
Multiple content branches or related subject matter are engineered around one specific topic. Once all of these informational segments are patched together, your particular website has a concentrated amount of content, and thus the ranking for that niche is increased. This is how the topic cluster tools work in theory. This keyword leverage tool can be seen as a new-age SEO tactic to channel the right amount of traffic into your website and thus increase your presence.


Here are ten ways any person who uses the topic cluster tool leverages it to create the right way to bring in organic traffic:


Defining the main topic of your content
Brainstorming and finding multiple subtopics for your content that are relevant and will bring in organic audiences.
Strategise your subtopics to be branched out effectively
Conduct keyword research to see if they are relevant and rank well
Create an audit system to check what you strategise
Identify any variances that might arise
Create a strategy to fill in these variances and mistakes
Check if your audience is enjoying your content through analytics
Monitor your rankings
Repeat the process!

Once you understand these steps and have them on lock, you have understood how to bring in organic traffic through these relevant branches of content. Next, you should most importantly brainstorm the most efficient tools that help you with this clustering, which is the article's most important part.

Here are the top 5 Cluster Tools in 2022 that will help you bring in organic and purpose-driven traffic to help your website's rankings soar.


1. Keyword Cupid
Keyword Cupid is one of the most efficient and fast Cluster Tools in the SEO game that works like a charm.

What It Does?
The tool is most productive as it condenses google's keyword graph for you in the quickest and shortest amount of time. The tool takes the first few most relevant keywords that Google uses following your topic and creates groups of similar keywords, transforming them into clusters.

Here are some star features of this tool:
💡 Generate personalized emails, blog articles, product descriptions, and ads in seconds using the power of A.I
Automatic clustering of keywords
Creation of fully relevant content silos
Skyrocketed rankings on Google
On-page insights and ranking suggestions
A topical authority is maximised.
Pricing: They have four broad categories of pricing plans based on the niche of the person availing it. There's also a free trial where you can import 500 keywords or pay $49.99 monthly for 5,000 keyword credits.



2. Keyword Insights AI


This platform and tool use artificial intelligence and machine learning magic to boost keyword clustering for organic work. They describe the process as "the smartest way to group keywords and classify search intent at a large scale."

What do they do?
For those with a plan in place, automatic keyword searches and discovery are made; however, for those who opt for a pay-as-you-go plan, once you put in the keywords, a report is created with analytics and a sheet of information in which cluster data is also included. They generate a long and comprehensive list of keyword dates, none of it is out of date, and it is extremely actionable.

Pricing: Keyword Insights AI has a monthly and annual subscription apart from a pay-as-you-go plan, all of which are illustrated below:


3. SEO Scout


SEO Scout is a free tool that helps with keyword clustering. Their keyword group feature is most efficient for users when it comes to clustering.
What do they do?
Their keyword grouping feature automatically brings in all relevant questions, suggestions, keywords and other relevant topics required to create a comprehensive cluster of topics that boost your keyword rankings and search engine visibility.
Once you extract the keywords, a long list of all relevant long tail keyword searches is generated, followed by the required content. You can map this to your content planner and strategise your content effectively. You can also create a relevant FAQ section right after with their tools that determine the best clusters and boost topical authority.



4. Charly Wargnier's Keyword Cluster Tool


Charly Wagner is an independent individual from the UK who has created a Keyword Cluster tool that helps with SEO ranking. It is designed like an app that he has developed for the same.
The pricing is free, and you just have to follow the steps below on their website:
Simply upload your SEMRush, Ahrefs or Google Search Console report and get:
The cluster name
The cluster size (how many keywords are in a cluster
The estimated search volume per cluster
The median Keyword Difficulty per cluster (from Ahrefs)
The median CPC per cluster
The estimated traffic per cluster

They say that keyword clustering is a necessary process and has a handful of use cases if integrated into your SEO strategy, including a parent keyword and topic cluster formation, themes and content ideas around a particular central topic, competitors' most used keywords and phrases that you can leverage etc.




5. SE Ranking's Keyword Grouper


SE Ranking's Keyword Grouper is given the accolade as one of the most accurate keyword groupers in the market at the moment.

What does it do?
If the same search listings are provided for a particular topic, it groups keywords and repeats the process productively for a few more steps. Once you get into the process, you can specify the number of search listings you need to boost the accuracy of clustering on the website.
An example of setting URL count as two is given, where you can once set a URL, and the relevant clustering is done accordingly. Another feature that they provide is for multilingual websites with no English keywords.

Pricing: Three pricing plans for three groups are split on the number of keywords you want to track by rank.


Thus, these are the top 5 topic clustering tools of 2022 that will no doubt  boost your ranking on multiple websites and bring in organic traffic onto your website, especially with the keyword clustering tactics that you can leverage.



Writecream as an alternative
Writecream is an SEO suite of tools that can be most effective for you! If you want to generate articles or any content based on keywords, their output generator does this for you in seconds.
Let us look at how you can generate articles on any topic or keyword.
This is the Long-form Editor Tool. This AI powered tool will generate long-form content for you in seconds. From the blog idea to concluding the blog, the long-form editor provides for everything. Once you decide on a broad topic, you can add in elements like tonality, the audience you are catering your content to, and then choose "write for me", after which your content writer will generate content with the power of artificial intelligence.

Initially, you start by adding a one-line introduction as your blog title that summarises your blog in a few words. After this, you add a blog introduction and a short description that summarises everything you wish to cover in your content. Once this is done, create an outline for your blog that states a motive for every sub-section or sub-topic to the body text. Once you do this, generate text for each sub-section for it to complete as one article.

An editor tool on the far right keeps giving you recommendations and other assistance on how to modify and/or improve your text along with writing prompts and content. Writecream also adds on as a great tool to use to leverage keywords into your content writing game and get it to perform in the best way possible.
Writecream provides 30+ tools for generating tons of content within seconds! Use Writecream to generate product descriptions, personalized emails, blog articles and much more and that too for free! Our free plan provides 20 credits every month which helps you generate 10,000 words per month!
Isn't it amazing?
To get started, register here for our FOREVER FREE plan NOW!