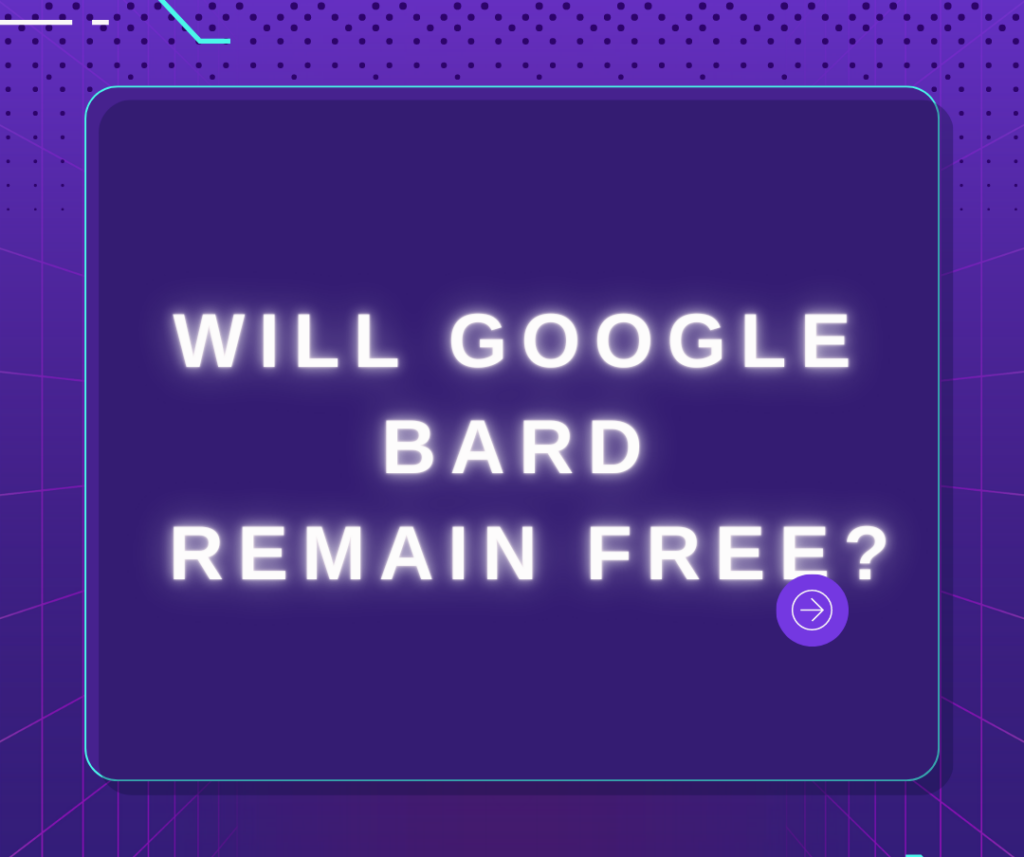 Since Google debuted its own chatbot, "Bard AI," at the beginning of this month, you must have been eager to use this new AI. Although inaccessible to the general public, Bard AI is considered ChatGPT's competitor in the battle of AI chatbots. It has raised questions like "Is Google Bard AI Free?" What functions does Bard AI offer? There is no such thing as a free lunch and more.
In a blog post, Google said Bard's early access period began on March 21. The chatbot Google Bard has been announced, and Google has been working hard on its artificial intelligence language model.
Due to the fact that Bard AI has not yet been made accessible to the public and is still in the testing phase, it is hard to clarify whether or not this chatbot will be free. Google has a history of providing free service access to its products, such as Gmail and Google Drive.
Google Bard: Free or Paid?
Bard AI is currently being tested, so it is not yet accessible to the general public. As a result, the new Bard AI is only accessible to selected beta testers. By starting a Google app on their device, selecting a chatbot icon, and typing their prompt, beta testers can access Bard AI. Testers can access Bard AI by tapping "Enter."
💡 Generate personalized emails, blog articles, product descriptions, and ads in seconds using the power of A.I
Nevertheless, if you weren't chosen to be a member of the Beta tester group, you'll have to wait until Google makes Bard AI available to everyone. Sundar Pichai, the CEO of Google, stated that "Bard AI will be made available to the public in coming weeks" during the Bard AI debut.
Google did, however, post a sample of Bard AI responding to queries on its official Twitter account. But, because of a factual error made by Bard AI, this shared demo GIF ended up being disastrous for Google.
The JWST captured the first image of a planet outside of our solar system, not the "big telescopes of the European Southern Observatory," as stated by Bard AI. As a result, the viewers started to question the search engine's reliability. Additionally, Google's parent company's market value decreased by $100 billion.
ChatGenie by WriteCream
ChatGenie can write anything for you and keep up with recent news. This AI-powered chatbot can provide factual material in real time for applications like social media postings, reviews, and more. Without much manual work on your part, ChatGenie has the potential to help you produce high-quality content. Additionally, it uses natural language processing (NLP) to quickly and accurately recognize and address customer inquiries.
Additionally, thanks to its sophisticated algorithms, it can study client data and come to wise judgments to offer a more individualized experience. ChatGenie is a potent tool for companies trying to increase productivity while cutting costs thanks to all of these capabilities.
Also, Chatgenie enables you to get assistance without waiting in line or even browsing FAQs. Time and money are saved by all parties, increasing consumer loyalty and satisfaction.
Features of ChatGenie
Chatgenie is a straightforward tool that is accessible on all gadgets, including desktop computers and smartphones, which are the most used.

The technology supports more than 75 languages, erasing the linguistic barrier.

New information and facts are added to it on a regular basis.

Chatgenie uses Natural Language Processing (NLP) to reply to customer inquiries appropriately.

Prompt responses are provided to you.
Pricing plans of ChatGenie
The Chatgenie by Writecream offers free and 3 other pricing that is Unlimited plan, Standard Plan and Extended plan, which you can see below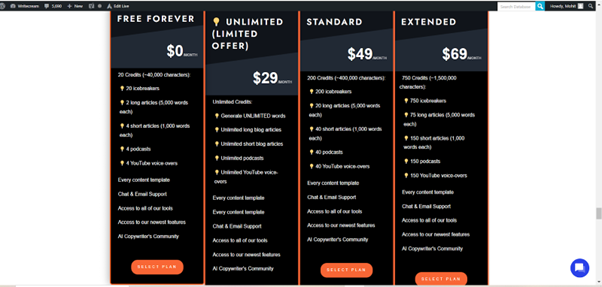 The Free Plan Offers 20 credits to write 40,000 characters, Chat and Email Support, Access to the newest features, etc.
The Unlimited plan is $29 per month and offers unlimited credits, which means you can generate unlimited words, Content templates, access the newest features, and much more.
The standard plan is $49 per month and offers 200 credits to write 4,00,000 characters, 20 long articles, Chat & Email Support, Access to our newest features, and much more.
The Extended plan is $69 per month and offers 750 credits to write 1,500,000 characters, 75 long articles, Chat & Email Support, AI Copywriter's Community, Access to our newest features, and much more.
Writecream helps you write content as quickly and effectively as possible. So why are you still waiting? Start your free trial of WriteCream by registering right away!