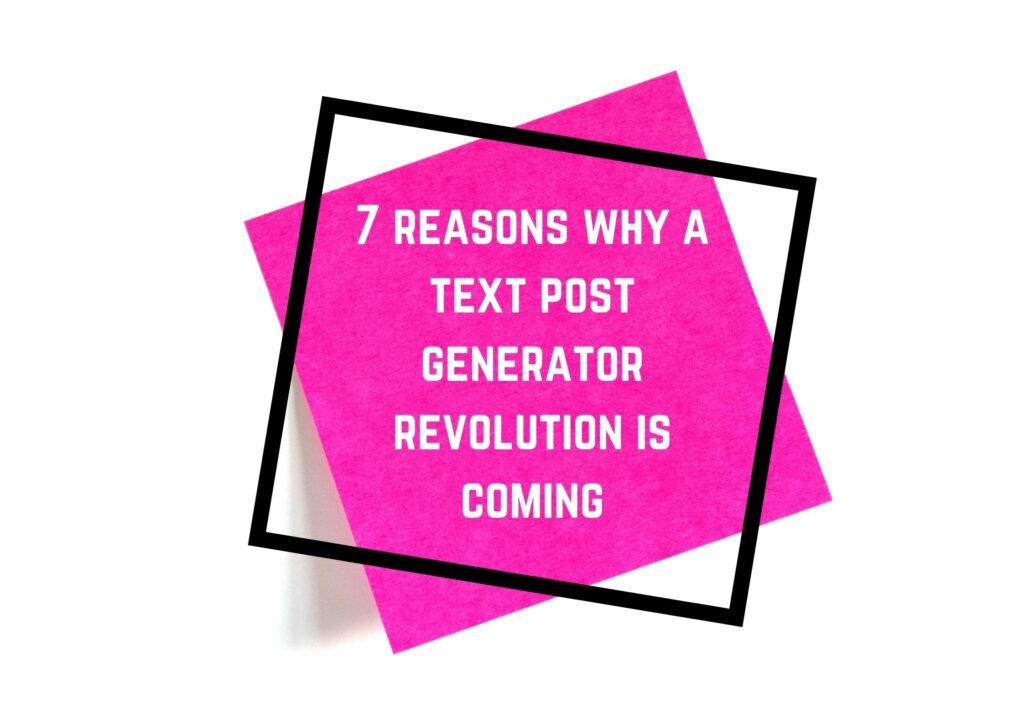 For many years people have undertaken constant efforts to automate and reduce human labour. In the beginning, machines began to do the exhausting and tedious physical work that was done by humans. Now technology has advanced to the point where the sphere of creativity and intelligence, which was said to be only associated with humankind, is taken over by AI technology tool. While we are at discussing the rise of these writing tools, let us discuss the positives and negatives of using AI for writing and why generating content using it is going to be a great revolution. You might wonder how the automatic generation of content will match the inputs of a human's works. 
While people get sceptical about these content generators and translators as we have seen several mishaps, there is a rise in claims that they are as good as humans in providing new content. AI writing tools have been dubbed as 'every marketer's friend.' Marketers have started using these AI in many ways, like creating new content, using them for writing catchphrases for advertisements and also to deliver more personalised content to the audience. Joe Pulizzi, who is the founder of the Content Marketing Institute, says that in the upcoming 10 years, most of the content will be generated by the software. He also adds that in the next 20 years, humans will think about why they spent so much time on content creation. The introduction of AI writing tools for content generation has pros and cons. Without further ado, let's get started!
What Is A Text Post Generator?
A text post generator is an online tool that can be used to generate texts, notes, captions, and sayings. We live in a digital age where social media posts are quite easy to generate, and the process is fun too. To make this process rewarding, marketers need to deliver content that helps strike a chord with their audience, thereby creating a huge impact. And that is the end goal you achieve by using the text post generator. Most marketers use social media as one of their business strategies as it has the possible potential to boost their business. With the rise of many social media platforms like Facebook, Instagram, Twitter, YouTube, Pinterest and other blogging platforms, the challenge to create eye-catching content is higher than ever. 
💡 Generate personalized emails, blog articles, product descriptions, and ads in seconds using the power of A.I
Advertising via social media can help companies boost their visibility and establish a name for themselves among their competitors. The reason why several companies are resorting to social media advertising is that it helps them reach to many people in a much shorter period. It is estimated that more than 3.8 billion people are using social media, which gives a reason why you can't deny the power of social media. But to be able to catch the attention of the huge mass public isn't as simple as one thinks. You will have to create compelling content and be regular on all social media platforms. And this is where the AI writing tools prove to be of great help. 
Are you running out of ideas, do you find it difficult to spend time or invest money in hiring a skilled writer, are you afraid that you won't be regularly able to post content, then you don't have to worry when a text post generator is there. These text post generators help you in creating captivating content in much less time and also will help you overcome your writer's block. There are specific tools for helping users create content for targeted social media platforms. We will explore this in detail in the upcoming passages. 
How Does Text Post Generator Help In Creating Content?
We need to keep in mind that AI writing tools are not just concerned with generating content but also help marketers in every writing process. Here is the list of things that makes AI writing a successful tool:
It helps to create any kind of short content – ad copies, descriptions for YouTube videos, your product's descriptions, posts for social media, slogans and even microcopies for websites

Long-form content creation is a popular tool that helps in generating content that is based primarily on the keywords you entered or from the inputs taken from the introductory paragraph of your preference

Rephrasing and rewriting content

It helps generate titles and even subtitles for content

Assists in providing ideas for your articles

Summarises long-form content into short forms
Are you wondering how the text post generators work? Well, here is the process. These AI tools originally were built on huge amounts of data, and it is inbuilt with the idea of deep learning. AI has the habit of learning from the stuff it has and knows already by itself. Scientists who help in designing these AI feed the system with data and develop an algorithm that is considered difficult for a human to write or understand. Data here refers to the many billions of data of words and other different content, which helps the AI in understanding how the language works. The most advanced technology used nowadays is the GPT-3 technology, which was developed by OpenAI. For example, Guardian published an article written completely with the help of the software, but it was rearranged and edited by the editors of Guardian. There are still a lot of mainstream articles that are written and published with the help of AI.
Why Is The Text Post Generator Gaining More Attention?
Machines and technology have helped human beings manage their time and work efficiently. Likewise, the AI writing tools too have managed to help people with content generation and reduce their work to a significant extent. With the world progressing at a faster pace, there is a constant need for marketers to match this pace. And for this, many marketers have turned to AI writing tools for help. Now we will see why the text post generators are considered game-changer in writing and business.
7 Signs That The Text Post Generator Revolution Is Coming
Helps users with time management –

When you plan to devote a part of your time to marketing via social media, you need to be consistent with the efforts you put in. For regularly posting content, you should be spending an appreciable amount of time creating a post and publishing it. So when you start using AI for writing, which helps craft any type of content, you will now have a lot of time on your hands. With being relieved from one huge burden by using AI, you can now devote it to other activities to boost your business's productivity. Not to mention, these writing tools have a way of reaching the target audience, and they will help you get maximum engagement for your content. 

When you are running out of ideas, AI is to save the day –

Since we are on the topic of creating original content that would be significant to your brand, we all need to be aware that writing something original is not an easy task. It is time-consuming, but it also depreciates a person's thinking skills when they are unable to write content within a stipulated time.

Content with greater efficiency –

The writing AI tools can generate personalised content based on the audience you are targeting. These tools are also used by marketers to do an analysis of the competition in the business and create more personalised articles or write-ups. AI aids in including terms and keywords that should be used in your article so that it will rank better than other posts. AI can bring out suggestions that will help you overcome your writer's block; hence it makes work done at a real fast rate. 

Help in creating more content –

The AI will help the marketers bring about high-quality content at a quick rate. Marketers can avail this amazing ability of AI and post better quality content. This will further increase the prospects of many people to find your page and explore your business. It is quite an unsaid rule that the more the content, the more it increases the chances for you to connect with the audience and expand the audience base. What makes AI writing tools an even better option is that it doesn't reduce the quality of the work, though it provides content often. This feature makes AI a coveted option for writing so that the marketers would benefit from it too. 

Generates content for any platform – A text generator is a tool that will help you create content for posting on any social media, be it for your Facebook posts, Instagram posts, Tweets or even blogs, to name just a few. These tools are considered best for writing content and are often used by bloggers, marketers, and other brand creators. For example, there is an eCommerce tool called 'Helium 10', which is used by sellers on Amazon. Similarly, there are other AI software which can be used by marketers if they want to focus marketing on a specific platform. 
Personalised content –

This technology carefully curates the information required for the audience, and it succeeds in delivering it to them too! Efficient and personalised content delivery to the audience has been happening on a brisk rate due to AI technology. This helps build a sustainable relationship with the audience and gain their trust.

Increasing revenue by significant amounts –

Using AI as a part of their business strategy has helped improve their brand's name and reputation among the audience. 73% of the marketers who use AI tools have said that this tool plays a crucial role in expanding their business. Therefore, all these above prove to be a huge reason why the text post-revolution is not days away from us. 
Cons Of Using Text Post Generator
Technology has its positives and downside too. Similar is the case with the text post generator and the AI tools. No matter how much we try to improvise technology, it will never be the same as the thoughts and emotions a human feels or experiences. Using AI would not bring the creativity that is seen in humans, which makes it sometimes difficult for the audience to relate with. 
Tools That Are Commonly Used For Text Post Generation
There are plenty of tools and software out in the market that helps users in text post generation. Some of the popular tools are mentioned below:
ContentBacon –

This software has an expert team ranging from writers, editors, designers and marketers. They help you by understanding what your need is and customising their services accordingly so that they can meet your demands. 
Writecream –

One popular tool that is used by marketers is Writecream AI. This software provides the users with a plethora of tools for content generation. Besides, it has a unique feature called the Long-form content generation, which helps you create content even from scratch.
Scalenut –

Scalenut social media post generator gives you awesome content within just a few minutes. You can use this software not just for social media content creation but also for answering questions from Quora too. 
Persado –

This tool observes human behaviour closely and creates content that resonates with the audience. Since this tool studies, analyzes and delivers personalised content to audiences, many marketers prefer using this tool.
Conclusion
A text post generator is a handy tool as it helps users in quick content creation. The basic idea behind the innovation of tools like these is that they are available to work easier for us. But it goes without saying that we need to use these tools wisely and ensure that it provides the right content you asked for. That is why few companies cross-check the output to ensure the content is what they asked for. This way, the majority of work is done by the AI with little human intervention and thereby saves your time too.