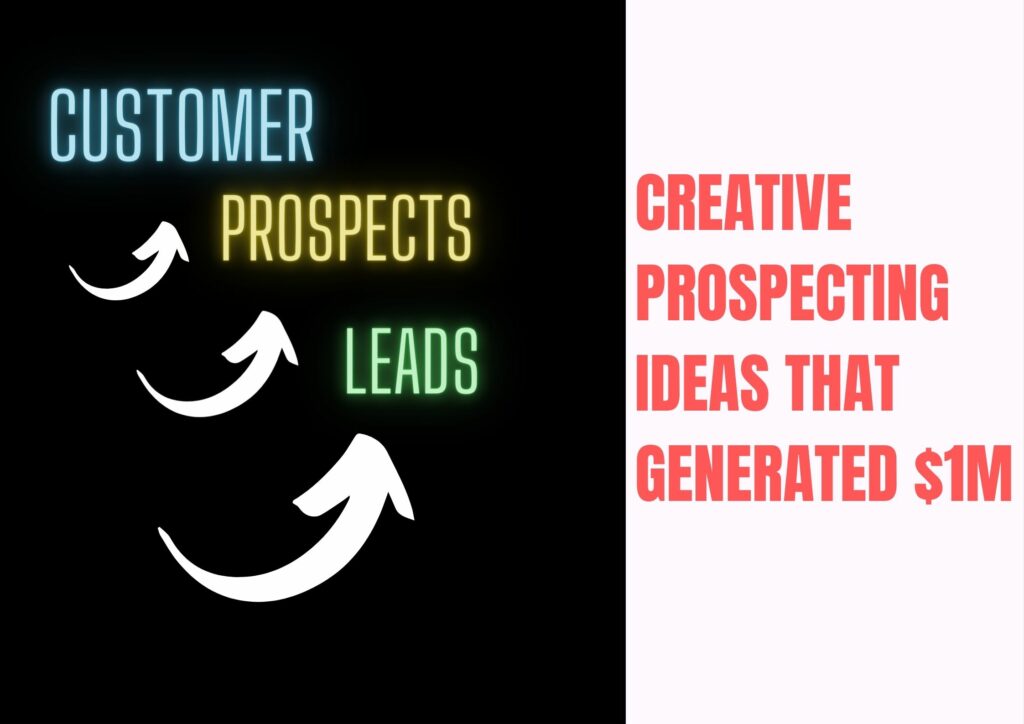 Is it simple for you and your sales team to generate all the pipeline you need to accomplish your ever-increasing financial objectives?
It's obviously not easy to block out the noise, attract decision-makers' attention, arrange meet-ups, and generate qualified possibilities. And hence, Prospecting appears to be becoming more difficult for most salespeople these days.
We've witnessed the rise of the pure-play prospecting function, with sales development people and business development reps, during the last ten years after Aaron Ross wrote Predictable Revenue.
Unfortunately, the majority of the precise procedures mentioned in Predictable Prospecting no longer operate effectively. With the ever-increasing channels and the rising technology, it is now simpler to scale the monotonous content, people now have become better at throwing up barriers and disregarding our outreach efforts.
💡 Generate personalized emails, blog articles, product descriptions, and ads in seconds using the power of A.I
There are many dedicated professionals out there who are continuously discovering methods to set themselves apart and overcome all the hurdles. They've been inventive, hyper-relevant, and even playful in order to unlock all the doors that seemed closed and locked to others. So, we can say that nothing really reaches its end after all!
What Makes Creative Sales Prospecting Hard?
According to HubSpot's Industry Benchmark Data, sales email sends have increased by around 62 percent since January of 2020. Meanwhile, response rates have dropped by around 30%. This is mostly due to the fact that more sellers are competing and are delivering more messages.
Daniel Disney has published a list of 16 ways for salespeople to engage prospects and customers in 2021 which included mobiles, emails, text messages, letters or posts, using social media such as videos, gifs along with social media networking websites such as LinkedIn, Instagram, Twitter, Tiktok, WhatsApp and Facebook. The engagement can also be achieved through referrals and marketing about the events and spreading the word through your network.
What I feel is that the main focus should be on getting BETTER through a better-targeted outreach, creating better and more creative personalized stuff along with better messaging.
Ways To Spice Up Prospecting
Routines are very crucial for sales success. There are only limited hours in a day to sell the products and the better the salespeople are at accomplishing their routine chores, the more time they have to devote to some high-value activities such as meeting with prospects or acquiring new skills.
However, adhering to the same procedure isn't necessarily a good thing. You will miss out on great possibilities if you just use the same prospecting strategies and never attempt anything new. After all, many purchasers will never reach out to you through traditional methods.
Perhaps they haven't switched vendors in 20 years and would only do so if a reliable business colleague introduced them to another supplier. Perhaps they are clueless of their problem in the first place, making it unlikely that they will access your content or contact a salesman.
To uncover these high-value possibilities, you'll need to experiment with new prospecting tactics.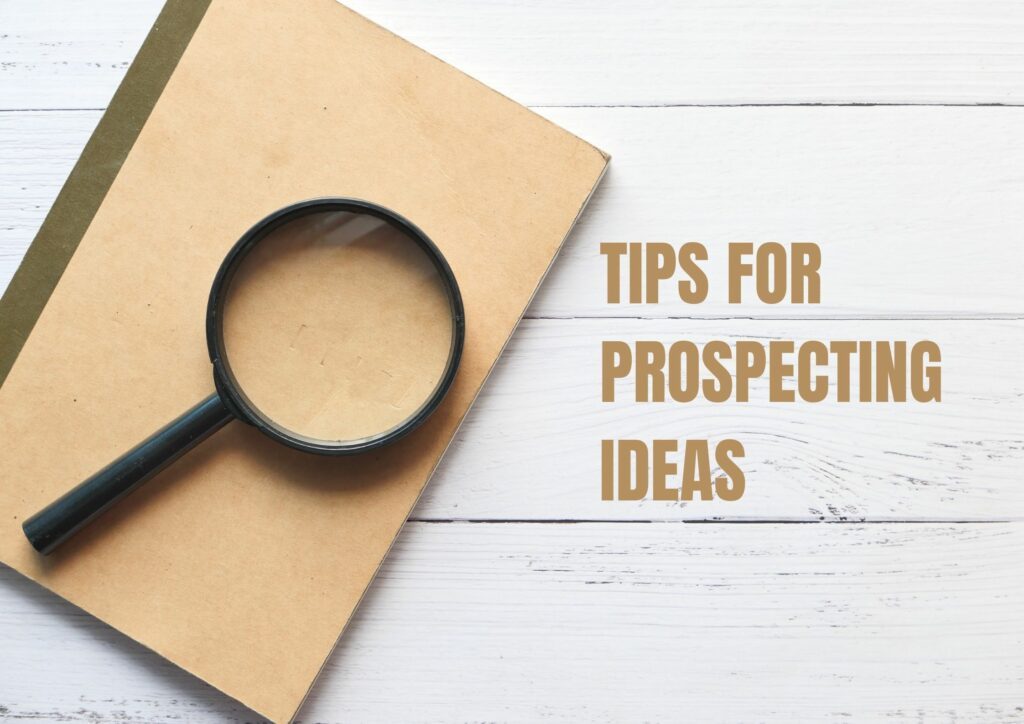 Use these six suggestions as a preliminary step:
1. Create a Website for Referrals:
Bill Cates, a sales referral professional, recommends developing a simple website that potential customers and connections may use to direct referrals to you.
The headline must read along the lines, "You're here because someone who cares about your success felt you'd benefit from [primary value of salesperson's product]."
Cate also suggests creating a short video if you have the tools. Introduce yourself as a b2b sales professional, explain why you believe in your product, and offer two or three interesting facts about yourself. This film will not only humanize you and make prospects more willing to work with you, but it will also emphasize your enthusiasm.
Are you having difficulty recognizing your personal motivation? Cate suggests asking yourself some questions, some of them are listed below:
Why am I in this field of work?
Why do I trust what I do?
Why am I working for the firm I am now?
Why am I enthusiastic about the firm I work for?
Why am I more enthusiastic about this project than I have ever been in my career?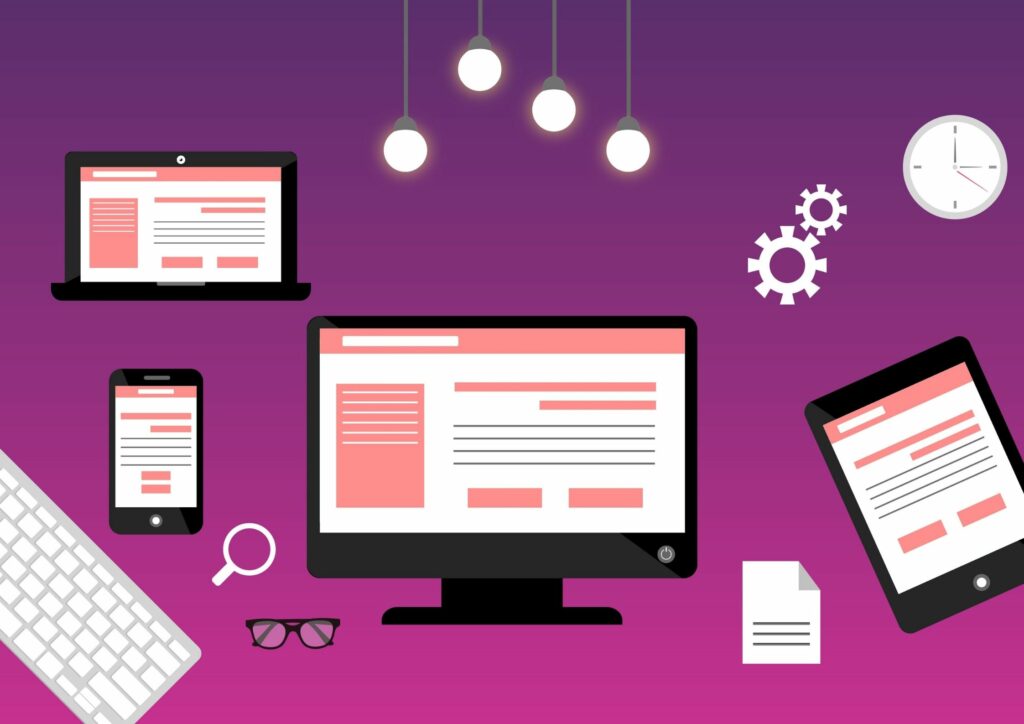 The site's last portion should entice visitors to act. Give them something worthwhile in return for their name and email address or invite them to book a time on your calendar to chat using a tool like Meetings.
2. Form Strategic Alliances:
Take some advice from your marketing team's playbook and collaborate with other businesses who have comparable client base. You'll each receive quality leads, as well as useful information on your clients. You'll share a variety of information with each other, from buying trends to tips for marketing to individual prospects.
This method is similar to co-marketing, except it is for your sales department. If you're unsure about which organizations to target, consider the other orders your clients do, and then research the biggest producers of those items.
Assume you provide accounting services to startups. Inquiring about other purchases your consumers make in the same price range shows that majority outsource their legal requirements. With such information, you may contact legal service providers and agree to give each other a particular number of recommendations each quarter.
This agreement also benefits your possibilities. Previously, it may have taken them two months to investigate and examine various legal possibilities; with your guidance, it could take two weeks. If you're not certain which non-competing businesses your consumers buy from, you can ask them questions about any other products they feel interested in currently and if they have any complex issues that need addressing.
3. Attend your Customers' Events:
Do you know who your buyers spend out with? If not, you might be unaware of the fact that they can be your possible purchasers. The events organized by your customers are potential gold mines as you can easily know who they interact with on a daily or occasional basis.
It's important to stay in touch with people after they've signed a contract with you. You can reach out to current clients once a quarter to see how they're doing.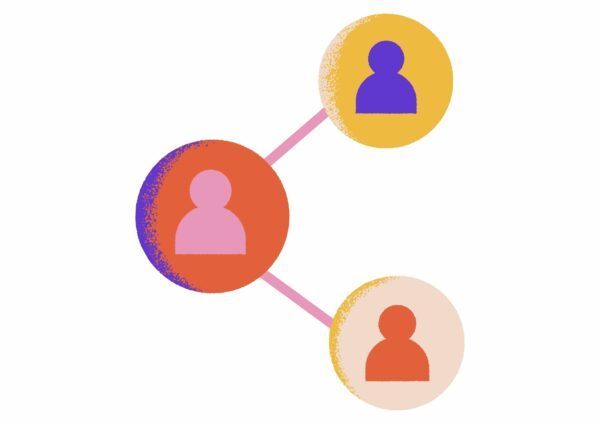 Some smart yet simple ways to do that are as follows:
Send them a related articles or tips
Congratulate them on recent corporate news
Offer to link them with a specific person in your network who they would benefit from knowing.
Strong connections will often invite you to professional gatherings on their own initiative. However, you should also keep an eye on their websites and/or subscribe to their emails to see if there is an upcoming event. You can ask the customer if it's okay for you to attend the event. There is a probability they might be interested to have you on the event as you have been a great service provider to them.
4. Send them a Book:
There are several reasons why mailing a book to a prospect generally pays off.
First and foremost, almost everyone, from CEOs to entry-level staff, enjoys getting presents.
Second, your receiver usually feels forced to reciprocate by responding to your email or calling you.
Third, you may demonstrate your knowledge by selecting a book that relates to the buyer's issues and requirements.
To utilize this strategy with a single prospect, you can choose one to three themes in which the client is likely to be interested. For instance, if the client is the director of human resources for a mid-sized software business, this might indicate that they focus more on reducing average time-to-hire, enhancing two-year retention, and expanding professional development opportunities. Using these facts, you can look for a book that contains useful advice or case studies related to the same subject.
Send the book to the buyer's firm, along with a personalized message explaining why you believe it is worth. (Be sure to address the package to your prospect.)
Sample Template: 
Greetings, [prospect name],
Are you [having troubles with X, hoping to capitalize on Y, worried about Z trend]? This book could be useful to you. [Specific tip/section/explanation] in Chapter X was quite beneficial to me.
Best,
[Your surname]
For an additional price, most postal carriers allow you to obtain a signature upon delivery. Take advantage of this option by calling or emailing your prospect as soon as you receive word that the shipment has been signed for. Say something like, "Hi [prospect name], I noticed you just received my package." Would you want to schedule a brief conversation on [day and hour] to explore the book's concepts?". Whether they answer yes or no, you'll have made a good impact.
5. Offer Complimentary Consulting Sessions:
Time is a salesperson's most valuable resource, so the concept of giving it away and expecting nothing in return is certainly unappealing. However, this may be a highly successful method of identifying candidates who are a good fit.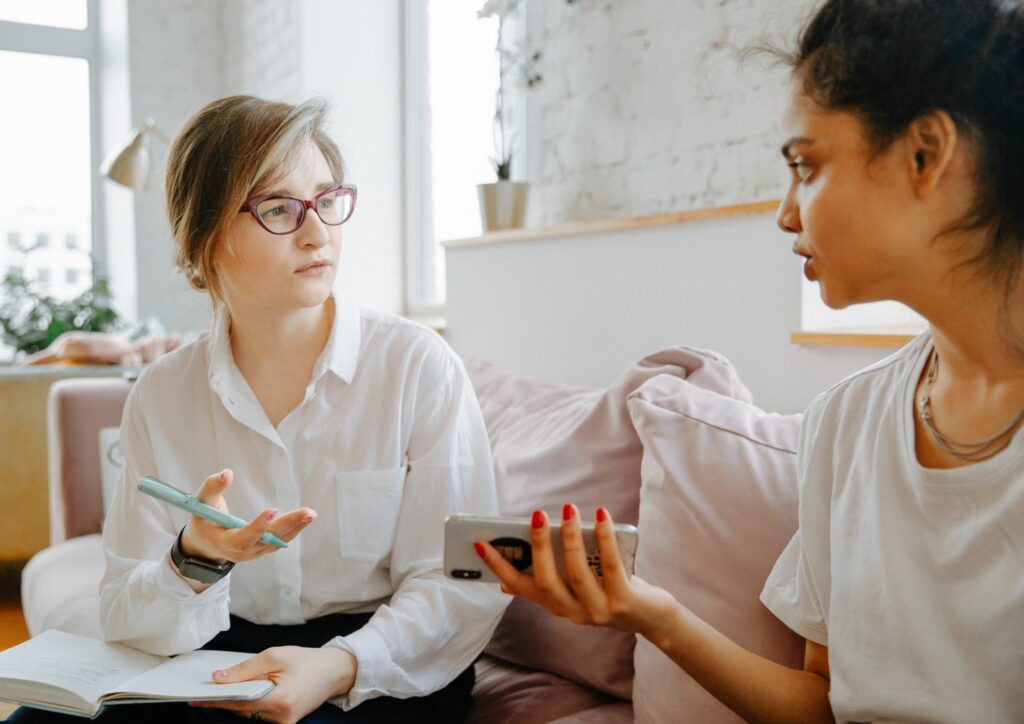 To begin, identify your target clients' industry, market, firm size, job title, location, and so on. A salesperson who deals with biomedical enterprises, for example, may emphasize on his prospects' difficulties in acquiring money.
Once you've identified a problem, offer buyers free 20- to 60-minute consultations to help them solve it. The length of the meeting should be determined by the magnitude and complexity of the issue, as well as your typical deal size. Consultations should be lengthier if you just have a small number of high-value customers. Reduce the length of consultations if you service a big number of low-value consumers. These consultations can help you establish yourself as an authority in the field. When prospects are seeking for answers to their difficulties, you will undoubtedly be among their first choices.
This approach can also be utilized to get in touch with referrals. Inform your current clients that you are providing free consultations. This method can also be used to connect with referrals. Inform your present clients that you are offering free consultations on a certain problem, and then ask if they know anyone who is struggling with same problem.
6. Serve as a Matchmaker:
People are more likely to link you with potential buyers if you've already made some beneficial introductions for them. Keeping this in mind, make it a practice to ask prospects,
"Are you currently looking for [new, extra] suppliers, staff, partners, or customers?"
"Can you describe your ideal [supplier, employee, partner, or customer]?"
To locate potential matches within your network, use your prospect's criteria. They'll be thankful for your assistance and ready to repay the favor by connecting you with connections that meet your ideal consumer profile.
7. Start or Join a Niche Group:
Groups, from Facebook and LinkedIn to in-person gatherings, are a wonderful method to recruit. If you specialize in selling building materials to local contractors, look into organizations for local real estate investors, realtors, contractors, and architects.
If in-person meets are where the leads are, attend them on a regular basis, get to know the participants, and even pitch to speak at one of these gatherings. You'll make inroads with qualified prospects, and they'll be more likely to remember you when it's time to acquire supplies or make a business partner suggestion.
Online groups are another effective approach to prospect. Request to join communities where your potential consumer hangs out when suitable. Before launching into a pitch, get to know the individuals in the room. Participate in non-sales conversations, offering value by answering queries and sharing useful information.
When someone asks you a particular query about your product or service, tell them you'll send them a direct message with further information. You can prevent bombarding prospects who aren't ready for a pitch by keeping your pitch secret.
When in doubt, always respond in kind. If your prospect enjoyed one of the articles you shared in the "Don't send a message to the "Contractors of Toledo" LinkedIn Group stating, "I see you liked my article on new Ohio construction licenses. Let me explain how I can assist Ohio contractors like you save money on supplies."
Your prospect may have just found the material intriguing or accidentally hit "Like." Message them right away and you'll send the wrong message.
8. Try Direct Mail:
Make a new look for this outdated outreach strategy by focusing on one key message ("The greatest building supplies customer service in Ohio"), one CTA ("Call today for a free estimate") and beginning with stunning graphics.
Remember to include impressive company statistics ("We respond to each support ticket or customer call in one hour or less"), a glowing customer testimonial ("Buckeye Building Supply was able to update my order in under an hour when a client had a last-minute change-of-mind on cabinetry materials!"), and a special offer to entice your audience to contact you ("Call today for 10 percent off your first order.").
While inboxes have never been more flooded with salesmen and their solicitations, it has allowed the physical mailbox to rest. Take advantage of the opportunity and build a direct mail campaign that will have your phone ringing off the hook.
Some Prospecting Ideas That Can Be Used as an add-on
Simply put, the following add-on ideas will help you stand out – in a good way.
1. Include GIFs In Your Emails: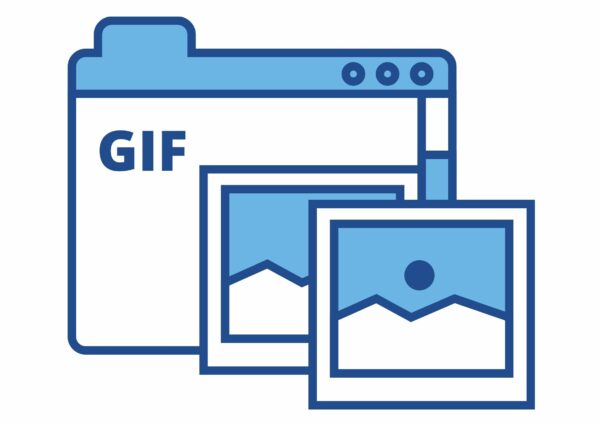 It's simple: Get creative with GIFs as they make your email shine out by catching the reader's attention.
Let's be honest. Reading straight-up pitches offering 10x returns may grow boring fast. GIFs assist you break up the monotony of such emails and reach through to the prospect with a sense of fun.
Even better, you can use GIFs to demonstrate how your programme in the initial few touch points. They function as a quick explanatory 'video' that demonstrates how your product works or how it may improve the prospect's existing system.
Email marketers already understand the benefits of employing GIFs, so why can't salespeople use this popular media as a distinctive add-on in their campaigns?
2. Add Emoticons To Your Outreach:
The one advantage of utilizing emoticons or symbols is that they are self-explanatory and allow you to express a variety of emotions. As a bonus, they help you stand out in a congested inbox and conserve space while viewing your email on a mobile device. Use them in subject lines to increase open and response rates or use them to reply to comments on social media.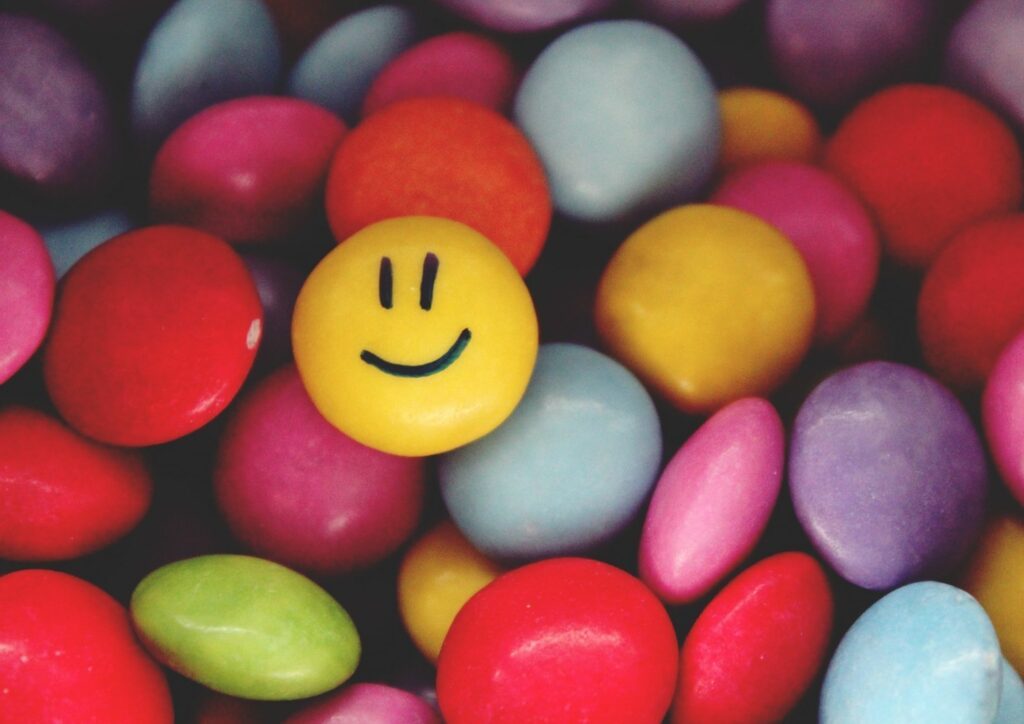 It goes without saying that there are several scenarios in which you should not utilize them. When sending a strictly official email, for example, because these are essentially informal.
3. Use Memes In Your Content:
Do you want to "humanize" your outreach? Include memes in your advertising. Remember that memes exist in a number of media such as GIFs, movies, photos, and so on, allowing them to be utilized in a variety of contexts.
They help you to build a stronger connection when utilized to target a specific set of individuals who understand the context. The best thing is that you can (and should) personalize famous memes to make them more applicable to your circumstance. For example, the 'you versus. rival' meme may be used to build a persuasive (and amusing) argument for your business or product.
4. Take Clues From Your Marketing:
And here is an out-of-the-box suggestion: make use of the marketing information you've gathered through time. Use material that works for your weekly emails instead of the conventional '[your company] + [prospect's company] subject line.
Here's a real-world example from Cloudlead. Is cold calling dead? was the subject line of a newsletter sent out by our marketing department. The campaign received an above-average open rate, around 52.7 percent, which is much higher than the norm of roughly 15 percent.
So, in our next cold approach, we utilized the same subject line and linked to our article about the future of cold calls, as well as a very subtle pitch. And guess what, we received pretty much the same results from that chilly email. It's a win-win situation.
6. Leaving Voicemails:
With a response rate of 4.8 percent, most salesmen have given up on voicemails. But this is precisely why you should reintroduce (with a slight variation) this method into your marketing. This means you should pair a voicemail with an email, both before and after. Of course, keep your message brief and to the point, and don't forget to include your contact information.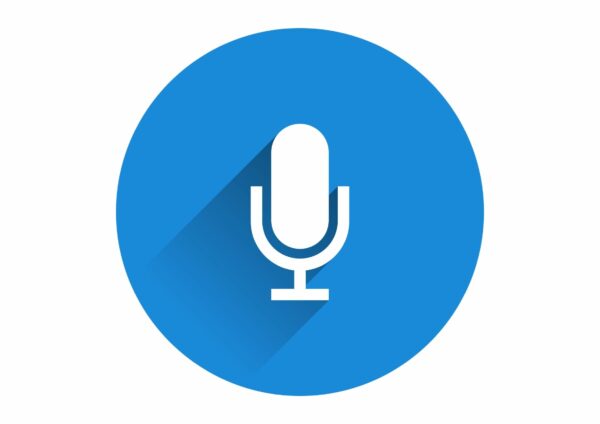 The key advantage here is that the leads you do receive will be of higher quality. In other words, individuals who are more likely to become consumers.
Recommended Tools For Prospecting
1. Use Venmo
In a recent piece, we discussed how utilizing Venmo is a unique method to recruit. You'll attract your prospect's attention by providing a tiny quantity of money. Because Venmo is a mobile app, your prospect will receive a notice on their phone. You can enter a message that will serve as a touchpoint.
Of course, there are certain disadvantages to employing Venmo as a unique sales outreach strategy. Some prospects do not utilize Venmo. Because this is their personal account, some may find it intrusive. However, there is no profit if there is no danger.
2. Use Piñata Farms
Piñata Farm is an app that allows users to produce meme videos quickly and effortlessly. These kinds of meme films are practically never utilized in sales, but they will be one of the top innovative prospecting ideas in 2021. This will work well because emails and phone calls account for 95 percent of prospecting efforts. They're dull. They aren't noticeable.
Piñata Farm allows anyone with no video editing abilities to use their imagination to create a meme video quickly and simply. You may use their face from their LinkedIn profile to create a movie or gif. Alternatively, you may utilize text-based editing to more effectively communicate how you can assist.
If you execute this well and the prospect has a sense of humor, you will stand out. You'll have a higher chance of getting a meeting if you stand out.
3. Use Reface
Reface, like Piñata Farms, makes it simple to produce meme films and gifs. Although this software was never meant to be a sales prospecting tool, it may be utilized to cut through the noise. If your typical means of outreach aren't working, you'll need to think outside the box.
When you're not receiving the results you desire, Reface might be a tool you add to a stage in your outreach cycle. Finding the proper celebrity or gif to replace your prospect might be time consuming. And sending this may be a little unsettling. However, if you discover the right clip to utilize in your sales prospecting, it may be really powerful.
4.Use A Picture Meme
The Memes have taken over the internet because they are a rapid method to express a message. A common meme can assist you arrange a meeting if you're sending personalized emails, making calls, and need to find a means to communicate your message to your prospect. If your prospect is getting thousands of text emails all day, you will stand out, just like the other ideas.
The problem with memes is that if you don't use them effectively for creative sales communication, they will fall flat. Not everyone is gifted enough to create a text meme. Image memes, unlike Piñata Farms and Reface, have less substance, and some people will just not comprehend what you're trying to communicate.
5. Send A Cameo
Cameo is a marketplace where you can buy personalized celebrity shoutouts if you're not familiar with it. You may choose a celebrity from a wide range of categories, including former professional sports, TV stars, and D-list celebs, and have them say something in a short video clip. You may then send this to a sales prospect. Because it is customized and personalized, it is most likely the finest creative sales prospecting concept.
If you conduct some research on your prospect and discover that they are fans of the Dallas Cowboys, you may select a former player and have them send a message on your behalf. Using sites like Twitter, LinkedIn, and Facebook might assist you in determining what your prospect enjoys.
If you can't locate anything on a top sales prospect, I propose reaching out to a direct report to see if you can get any information. Cameos are not inexpensive, which is why you should do your homework. They can cost anything between $10 to hundreds of dollars. The other tools suggested are all free and can be pretty useful. Another thing to keep in mind when utilizing Cameo is that there will be a wait period. Unlike other sales prospecting concepts that can be created in as little as five minutes, Cameo can take days to complete.
When these Tools should be Used and their Ranking?
There is no correct or incorrect response, and it will be determined by your own scenario. It's probably not worth your effort if you're not tailoring your approach and getting decent results. If you have a high ACV and aren't reaching your targets, it's worth a go. Given the effort and probable expense of using a tool like Cameo, the ROI must be there to support this as a creative prospecting strategy.
Whether you're utilizing intent data and haven't been able to connect with a hot prospect, it may be worthwhile to use if your intent data is flagging a prospect for you to contact. If you haven't received a response from a prospect You are in a competitive market and sell an undifferentiated product You're skipping scheduled meetings, and your activity level with cold calls and emails is excessive. A lead has gone cold.
Ranking the Creative Sales Prospecting Ideas
Cameo The most intimate and one-of-a-kind. It may be costly and time consuming.
Piñata Farm – If you're imaginative, this might be a great approach to get your prospect's interest.
Meme – The simplest to make and with the most possibilities.
Reface – Like Piñata Farm, but not as good.
Venmo – This is a risky option, but it will undoubtedly stand out. Finding your prospect may be difficult.
Things To Always Remember While Prospecting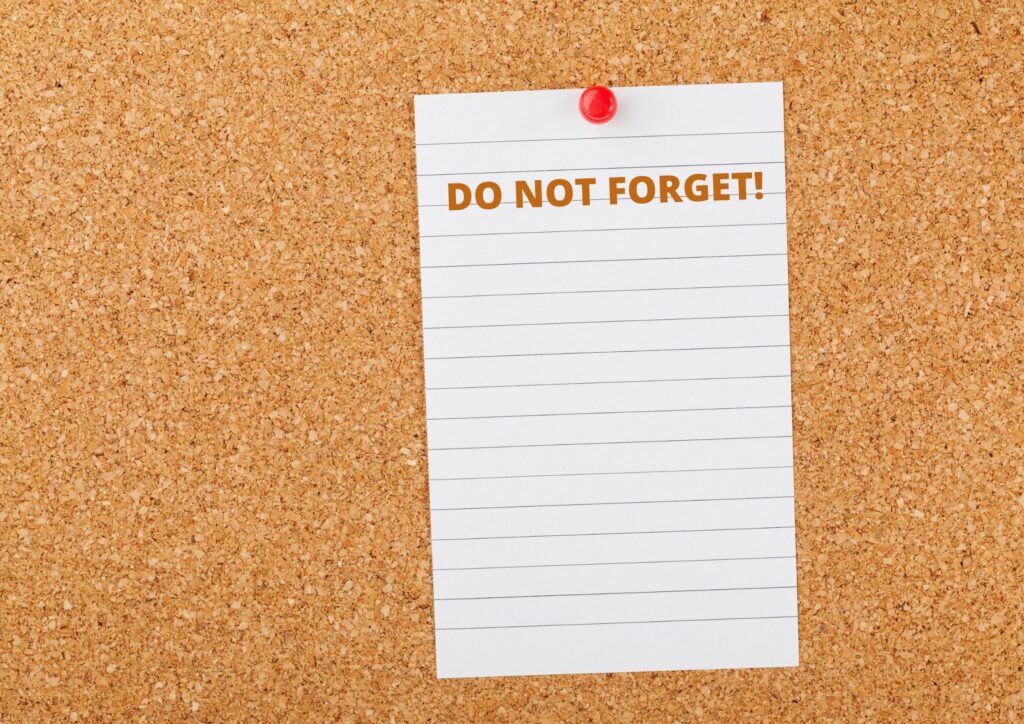 These innovative approaches to prospect are all viable options since you're doing something unusual. You want to Zag while every other SDR in your competition is Zigging. It is vital to stand apart. If you discover that Venmo isn't functioning as a unique prospecting concept, it doesn't imply Cameo or Piñata Farms will. Try to try them all. You have to discover out what works for you, just as with anything new. Keep in mind that studying your prospect will account for a large portion of your success, thus the creative prospecting strategy is important.
These creative ways to prospect are all ideas that can work because you're doing something different. When every other SDR you're competing with is Zigging, you want to Zag. Standing out is critical. You may find that Venmo as a creative prospecting idea isn't working, that doesn't mean Cameo or Piñata Farms wont. Make sure to try them all. Like anything that's different, you have to figure out what works for you. Keep in mind that a lot of your success will be in researching your prospect, so the creative prospecting technique is relevant.
Finding something that is personal to your sales prospect and then connecting that to one of these creative sales outreach ideas is going to be key. And it's going to take more time than it normally would to create a meme or use Reface than it would to write a cold email or make a cold call. Knowing this before you apply one of these outreach ideas will set the proper expectations for you and your manager.
Finding something personal to your sales prospect and linking it to one of these unique sales outreach ideas will be critical. And it will take more time to develop a meme or utilize Reface than it would to compose a cold email or make a cold call. Knowing this before implementing one of these outreach strategies will help you and your management establish the right expectations.
So these were my thoughts on Creative Prospecting. What are yours? Let me know in the comments!