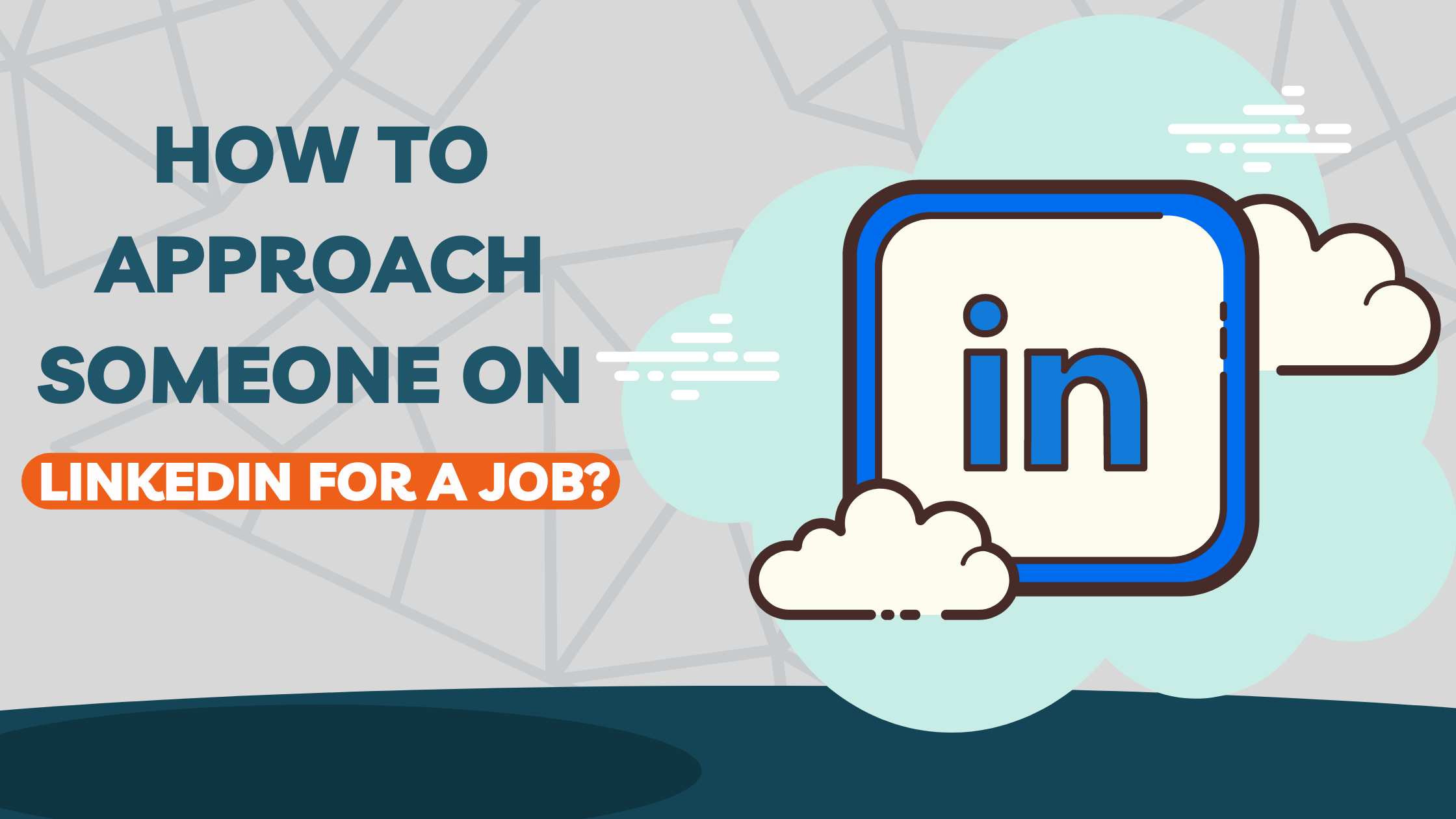 Are you looking for a platform to give a boost to your career? Well, why not use your LinkedIn profile for job hunting? YES, it is possible!

No doubt, LinkedIn has become most renowned digital platforms. With more than a billion users, LinkedIn is flooded with opportunities to get in touch with reputed companies and employers. All you need is to know how to master the skill of establishing connections with an employer and reach out to the right people.


SHOULD YOU CONTACT AN EMPLOYER ON LINKEDIN?


Now, you must be wondering whether contacting HR on LinkedIn is a wise choice or not. Well, to be candid, it just depends on the HR, the company and most importantly, your message. Especially if you are applying for competitive positions, you need to be proactive and make your connection request stand out among others.

Unless the HR has specified some specific mode of communication or site to send in applications for vacancies, then it is preferable to not send connection requests on LinkedIn as it might lead to rejection of your application. Otherwise, a polite and brief connection request message would be a great way to kick start your conversation. Plus, it also shows your enthusiasm for the job.

DO A BACKGROUND CHECK BEFORE CONNECTING


Doing background research into the HR or the company you wish to work for is no less than a trump card. That's because you can tailor your message to suit the requirements of your employer to make your message seem more personalised.

Doing meticulous research into the person, you are thinking of contacting gives you a better understanding of their likes and dislikes. Take a look into their professional life and study their domain to draw out an appropriate message. And yes, don't forget to find something you have in common with them.

Nevertheless, if you feel like you require more help, then you can take the help of Crystal Knows. It is an application that utlizes AI to help you learn more about someone's personality traits based on their works, online profiles and digital footprint.

To use Crystal Knows, all you need to do is go to the profile of the person you are researching and let Crystal Knows generate a report for you that contains every piece of information as to how you should text them and what you should include in your email.

For a trial basis you can get ten free reports on ten people's LinkedIn profile. The results aren't exactly accurate however on a scale of 1 to 10 I would say the results are a 8.


HOW SHOULD YOU DELIVER YOUR MESSAGE?


There are two ways for you to send your message:

Firstly, you could include your message in the connection request like this



Secondly, you can send your message after they have accepted your connection request like this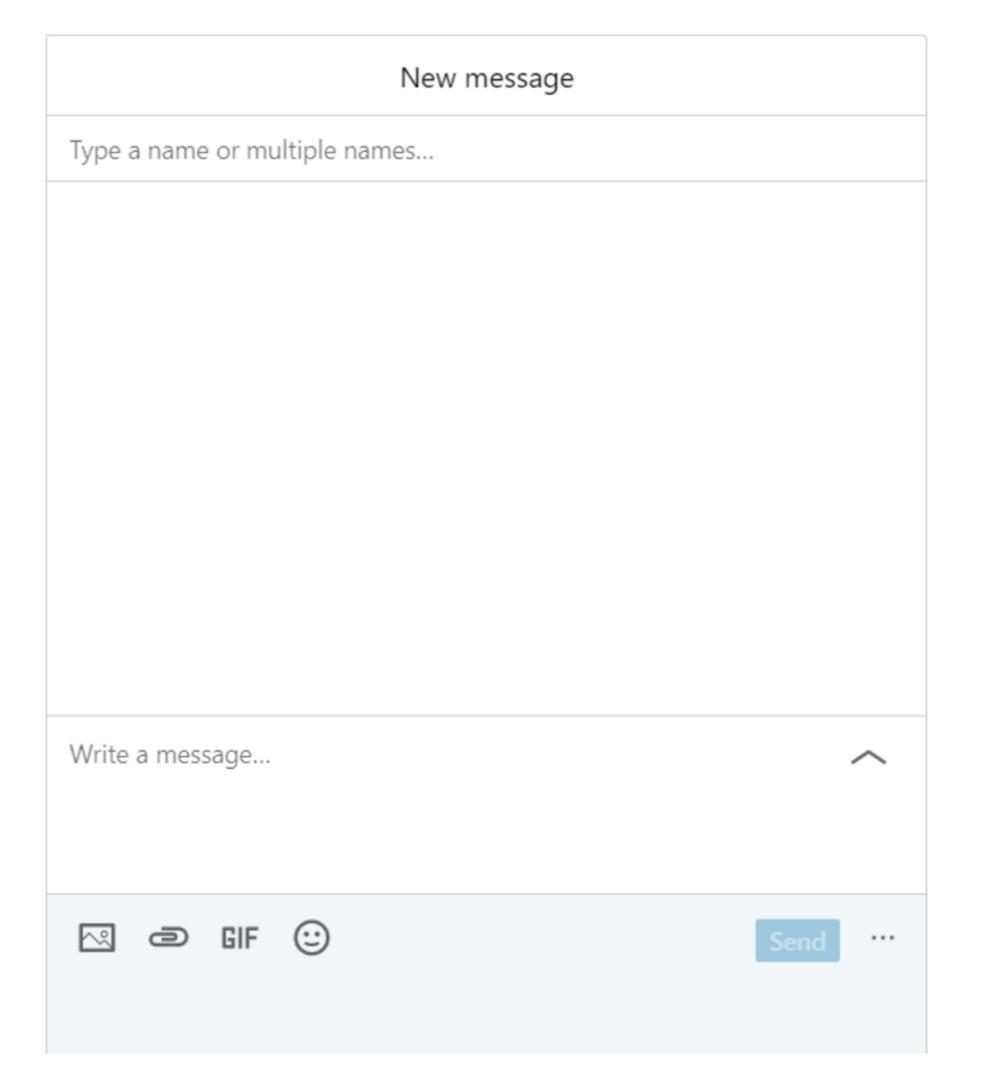 It is better to go with the latter because while sending the connection request, your message cannot exceed 300 characters which account for nearly 50 words, including the general greetings and salutations. This limits your capacity to write in-depth messages which are more personalised and well-crafted.
💡 Generate personalized emails, blog articles, product descriptions, and ads in seconds using the power of A.I


HOW TO WRITE A GREAT MESSAGE?

That's literally the endgame. Your message has the power to get instant approval or rejection. Instead of sending the drab and lifeless message starting with "I'd like to add you to my professional network on LinkedIn", you could add something more cheesy to draw the attention of the HR manager.

Here are a few tips that might come in handy:

Personalise your message so that you sound like a human and not robot. Craft every message keeping in mind their likes and dislikes. You can also include something related to your recipient's field of interest.

Be Polite, And Don't Overcompensate by writing pointless compliments. Add genuine compliments about their works and tell them how you would like to learn more about them. Try to be as polite as possible and write with humility.

Keep your message relevant and belief. Give an account of how connecting with you can lead to mutual benefit and why you think connecting with them is so crucial. You could also include a call to action at the end of your message and specify how HR can reach out to you for more information.

Lastly, keep it professional. Avoid any day to day conversational language and keep your tone professional throughout the message.


HOW TO GET TO THE MAIN POINT?


After the usual jibber-jabber is over, you might feel like how should you get to the main point, isn't it? Remember, you need to be quick as no one has too much time to spare, so it's advisable to write without beating about the bush.

Here's an outline you can use to write a message that is to the point and doesn't consume much time:

Start your conversation by bringing out a common idea or by appreciating your recipient's previous works

Next, you can include a self-introduction which should be concise.

Following a self-introduction is your main objective behind messaging that person. While asking for a job, specify how you can bring value to their business if you are hired.

Lastly, don't forget to mention why you need the job.

Also, while you will enquire about the job, ask questions that are unique and not those which are easily accessible from Google. Don't write sentences like 'I have worked in that company, so I deserve this job"; instead, write sentences like "having worked in this field for quite a long time, I believe I will be able to give my best to this job and work with full dedication".

After you are done writing the message, don't forget to check it twice. Read out every word to yourself and think whether the word fits well or not.

GIVE RELEVANT CONTACT DETAILS

Everyone hopes to hear back from recruiters after sending the application. However, if the necessary contact details are missing, then all your efforts go into the trash. In short, always include your latest contact information.

It's counterproductive not to give interested recruiters the option to reach out to you. Even if you are not interested in the job anymore, give a polite reply instead of ignoring their response.


DON'T GIVE UP!


The recruiter might not always respond in the first instance. There could be reasons like there is no opening for you or the recruiter has missed your message.

In such cases, you need to follow up by sending another message or reaching out to them through some other means. Be insistent but not impolite. Contact them only during business hours, and if there's still no response, it means the recruiter is not willing to hire you.


SOME TEMPLATES YOU CAN REFER TO


Template #1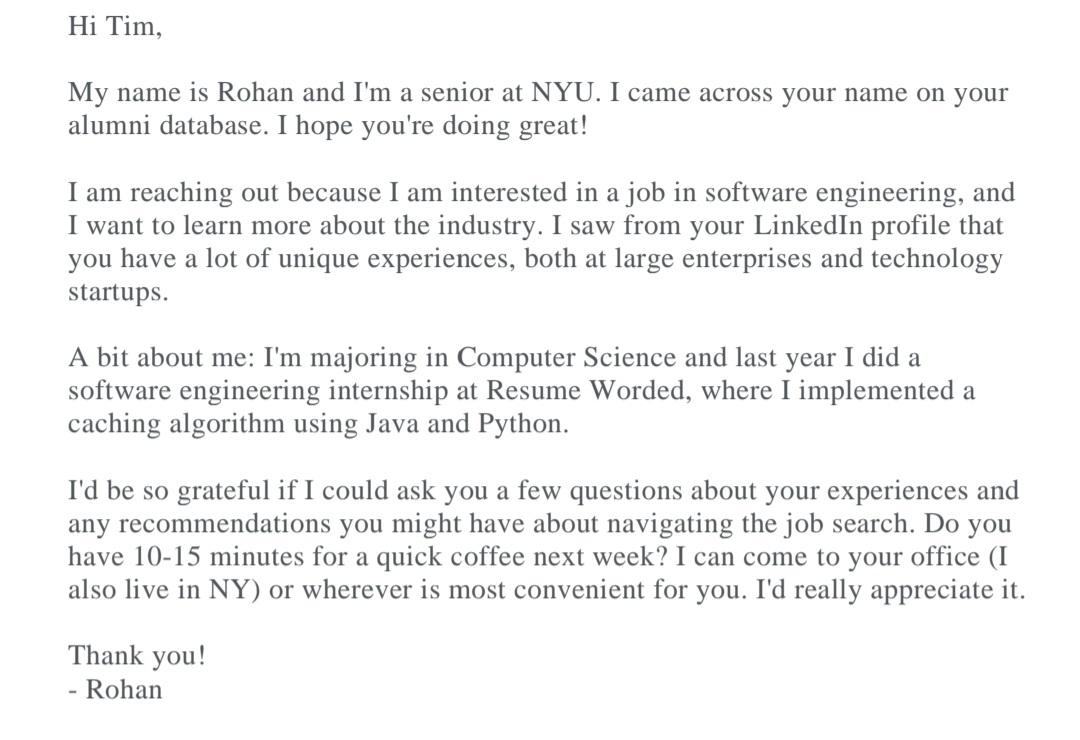 Template #2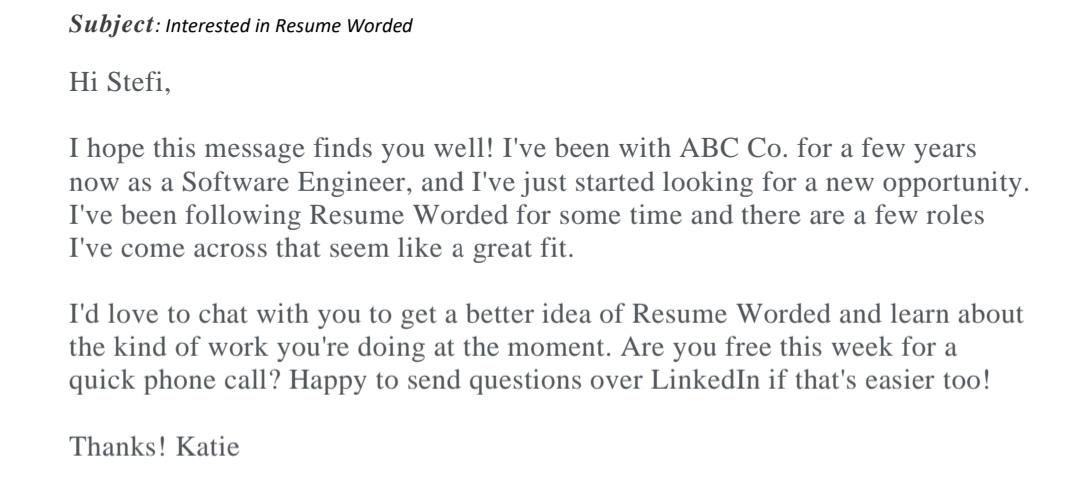 Template #3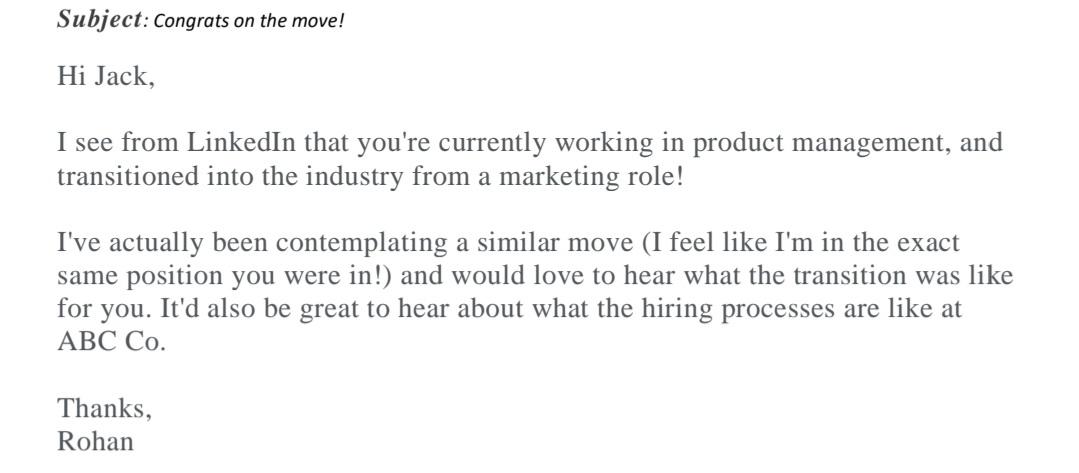 Template #4







This was all for today. Remember, the Internet is flooded with lots and lots of ideas, and no one can say which one is best for you. What I have presented above is one of those many ideas which you can try out, and if it does, do share your feedback! Above all, stay motivated and don't lose hope.

Good luck with your job hunting!