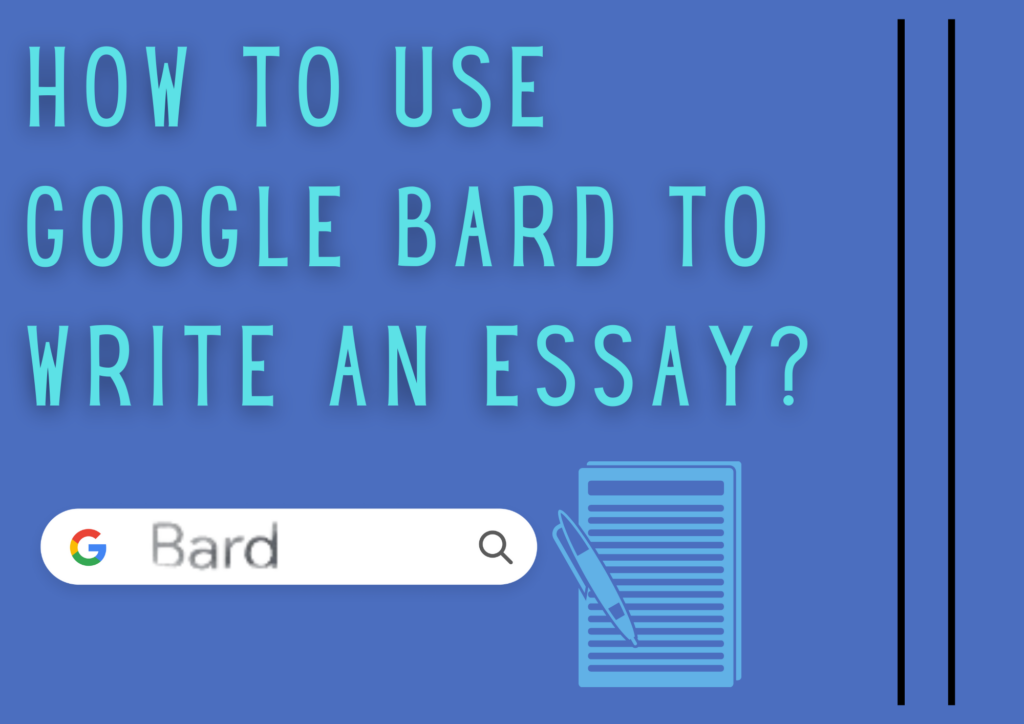 This newly trendy Ai was kicked off first by ChatGPT followed by Microsoft bing's chat. It is not the first AI to come to the field of AI supplying the same benefits. But it has something new to say, and it has got google Scholar and the best search engine behind it. So let's see what new features it will show to the world. Here in this article, we have mentioned detailed research on google bard. This article contains points that can be useful for improving your google searches and enhancing the nature of writing. 
What is Google Bard?
Google bard is another conventional AI chatbot with similar features to OpenAI's ChatGPT. Bard is a highly sophisticated AI chatbot that uses machine learning to analyze the texts; then it predicts the next word or sentence based on its analyzation. 
Google's "LaMDA" (Language algorithm for Dialogue Applications) algorithm powers Bard. Blake Lemoine, a Google engineer, stated that the LaMDA in question had developed sentience. Bard's human-like responses originate from LaMDA; the data is taken from the internet.
Hands-on experience on Google Bard 
Bard's user interface has many rounded edges, pastel accents, and basic icons, making it very reminiscent of Google. The text box at the foot of the screen is where it all begins. You can give a prompt using your keyboard or voice at this point.
💡 Generate personalized emails, blog articles, product descriptions, and ads in seconds using the power of A.I
Bard doesn't "type" the answer in real-time or let you know what it's doing in the background like ChatGPT and Bing Chat do. After you see a loading indicator, Bard responds fully.
There are a few buttons at the bottom following the answer. You have the option to answer a thumbs up or down, regenerate it in response to the same prompt, or search for it on Google.
If you select "Bad Response," you can explain why in the comments section. Since Bard is interactive, you can keep asking follow-up questions and it will be aware of the situation. However, the "Reset Chat" button in the left sidebar lets you restart the discussion.
You can follow the instructions given in the youtube video to understand deeply.
How to sign in and start using google bard?
Visit the Google Bard website at https://bard.google.com to register for the beta edition of the service. To get on the waitlist, click the blue "Join waitlist" icon. You'll need to log in using your Google account.
You will get a message from bard-noreply@google.com saying that you have been put on the waitlist after joining it. You will receive another email with the subject "It's your turn to try Bard" when that time comes.
Google says Bard cannot be registered with a Google Workspace account. If you attempt, you'll see a message saying, "This Google Account isn't supported." Additionally, Google Bard does not allow user accounts held by individuals who are younger than 18 years old.
Does Google Bard have an app of its own?
When Google Bard was released on March 21, 2023, there was no formal app for it. However, you can use a web browser on your phone to view the official website.
Can Google Bard help in writing essays?
You may have heard of the Google Bard robot but are unsure if it can help in essay writing.
Since Google Bard is not yet completely accessible to the public, we cannot be certain. However, based on what we currently know about Google Bard and the capabilities of other chatbots, we would wager that you will be able to use it to write an essay.
This is so because interactive language models, like Chat GPT, compile data from online human-written text. Once they can mimic human speech, they can compose essay responses just like a person would. As far as Google Bard is concerned, it will function similarly to other robots and should be able to provide good materials for essays. A student can use bard over google search to minimize time consumption. Beware of the uploads and the threat of copying while you post the same article from google bard.
Features that make Bard different from ChatGPT
Google Bard cannot save or share chats, but ChatGPT can. You can access a list of previous prompts using the shortcut "Bard Activity" in the left sidebar, but Bard's answers are not accessible again. It is deletable and has an on/off switch, just like Search history.
Quelles, what sources? Google Bard does not always identify its sources. When it does, a "Sources" box will appear beneath the answer.
Of course, Bard is not a reliable source of information, just like ChatGPT and Bing Chat. For instance, it informed me that the chocolate filling in an Oreo biscuit. Although some Oreos do contain chocolate filling, is that what makes an Oreo a classic? No.
Google Bard and its versatility
Even though this new creative AI is initially only available in Gmail and Google Docs, the rest of Google Workspace will eventually receive it. Slides will be able to automatically create images, audio, and video, which suggests multimodal functionality that may be comparable to what Microsoft has promised will be included in OpenAI's GPT-4 model.
By using google docs you can write letters, make reports, newsletters, banners, brochures, edit.doc (Microsoft Word) files, create documents, and almost anything else you might need for official business
Overall, Bard's UI is nicer than ChatGPT and Bing Chat, but Bing Chat is more feature-rich. Bard isn't very good at text art, creating quizzes, or making comparison tables. Bard is a pretty AI chatbot at the moment, but it isn't that great compared to the competition. Bard can be used for several purposes as
to guide budding writers.

ensure the school assignments of the students are completed easily.

resource enrichment.

quality content.

proper evaluation of the skills.

building advanced writing platforms 

Improve your English

work as an effective tool for the teachers too
ChatGenie-best AI Chatbot
A sophisticated natural language processing system powers ChatGenie, a chatbot. – With ChatGennie on WhatsApp, you can get all your queries answered quickly and accurately. – With the advanced AI powers of ChatGennie, your WhatsApp conversations will be elevated. Information availability is made easy and interactive. Conversation, education, and creation are at your fingertips. These features are proof that Chatgenie is the best AI chatbot.
Being an experimental product by Google, it is limited to certain countries only. You will experience frequent server issues with Google Bard, and it also limits its use. All of these problems have been solved by ChatGenie. Hence, it is everyone's first choice.
As an AI language model, ChatGenie is capable of generating text based on given prompts or questions. It can assist in generating text or providing suggestions and that too in 75+ languages.
Still unsure? You can sign up for ChatGenie here and try it for free! You won't be disappointed!